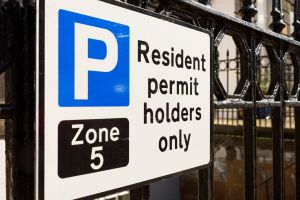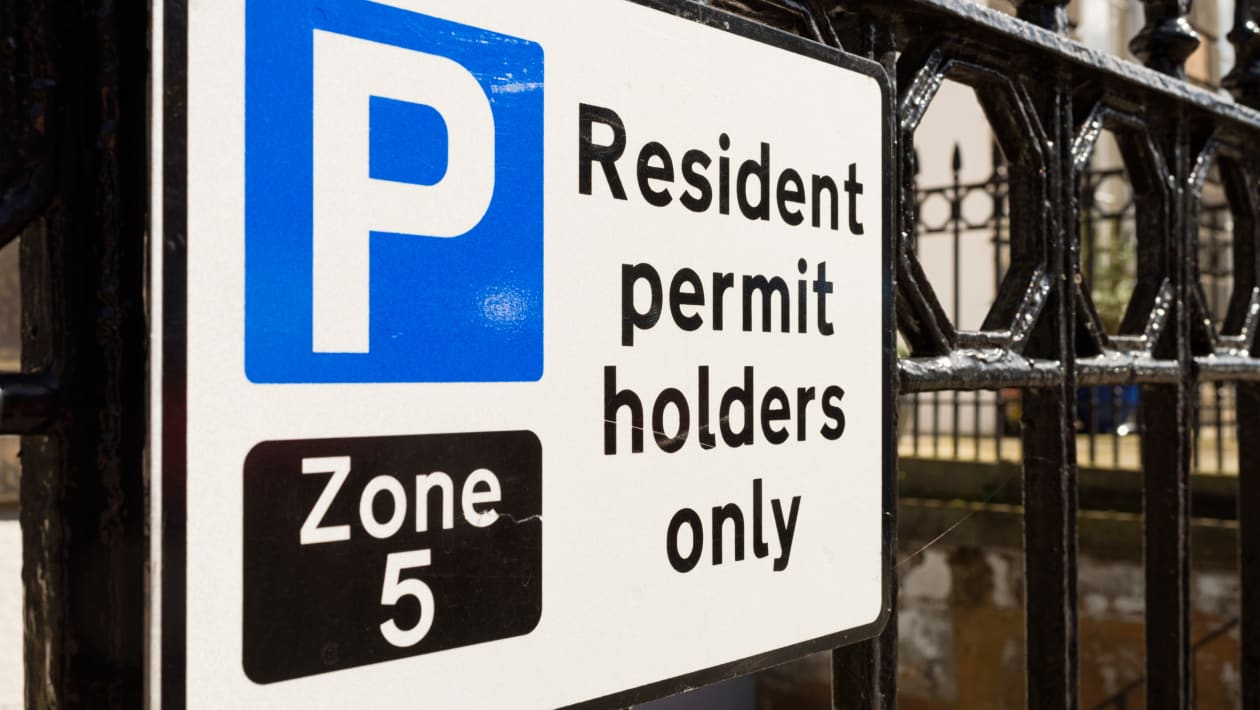 On the surface, a resident's parking permit is a simple thing – a permit that allows you to park overnight and at weekends in the area you live without getting a parking ticket. All you need to do is slap it onto the inside of your car's windscreen and you're done. Simple. Well, not quite, as it turns out.
The only hard and fast rule regarding resident's parking permits is that if you need to park in a Controlled Permit Zone (CPZ) you'll need a permit. Thereafter, the cost and procedure varies from council to council, so it pays to do some research beforehand to find out exactly what documents you'll need and how much you'll have to pay. Only that way can you guarantee that you won't step outside to see the dreaded (and inconveniently sticky) parking ticket attached to your windscreen. We answer the key resident's parking permit questions below…
Do I need a resident parking permit?
If you park in a Controlled Permit Zone, yes. If you fail to display a permit, you'll get a parking ticket.
Obtaining a parking permit can usually be done online on your local council's website. However, many councils still issue a paper permit to be stuck to your car's windscreen so you'll need to apply a couple of weeks before you actually need the permit, to allow your application to work its way through both the council and postal systems.
Bear in mind, too, that a parking permit only lets you park in the specific zone it applies to – you can't just use it to park anywhere with a parking zone. That would defeat the very purpose of Controlled Permit Zones.
How much will it cost?
And there's the rub. There's no set fee, so each council sets its own rate, and this can vary by area and even street, depending on the locale and how busy it is. The only thing you can do is to look at your local council's website or give them a call, to find out the fee for the exact street or area you need a permit for. Still, if you phone up to find out the fee, you should be able to pay for the permit there and then, as long as you have all the required information to hand.
Many councils also stipulate that where off-street parking is limited, each household can only apply for a maximum of two permits. Most of the time a permit is attached to a particular car but in some cases, it's possible to get visitor's parking permits that will let friends and family park should they come to visit.
What documents do I need when I apply?
This tends to vary, but as a rule of thumb you should have to hand a copy of your council tax bill, which will have your property reference number on it, plus the exact details of the zone you're applying to park in. You will also need to provide details of the vehicle the permit will apply to. Indeed, many councils will ask you to upload a scan or screenshot of your car's V5C, which will give the car's make, model, registration number and colour.
If you have purchased the vehicle within the past six weeks, some councils will also ask you to provide a copy of either the garage sales invoice or the New Keeper Supplement (V5C2), to prove that you are the car's registered keeper.
What if I buy a new car?
Again, the process for swapping a resident's parking permit to a new car depends on where you live. If your local council operates a paperless MiPermit online system, you should simply be able to log on to your account with the service and change the car's details, including the registration number.
However, where the council operates a paper-based system, you will have to fill out a new-vehicle form, and provide proof that you have destroyed your old permit, by cutting the permit in half and taking a picture of it. The good news is that most of this information can be uploaded to the council website, after which a new permit will be issued. There is no charge for either service.
When must I renew my resident's parking permit?
Most parking permits last for a period of 12 months, so it pays to keep an eye on the date or to set a calendar reminder in the future for renewal time.
Yes, your local council will send you a reminder email, but if this gets lost in your junk folder or if there's any sort of glitch in the system and you simply don't receive the email, then you'll still be held responsible for the renewal. And, of course, the first notification you'll get that your permit has expired will be a parking ticket, which is going to take the edge off anyone's day.
Parking your car for extended period of time? Read our guide on How to avoid a flat car battery