Lin-Manuel Miranda's career appears to be going from strength to strength. He directed the recently released Netflix film Tick, Tick… Boom! and he co-wrote several songs with Alan Menken for Disney's live-action The Little Mermaid, set for release in 2023. Of course, besides his fantastic work as an actor in shows like His Dark Materials, Miranda is also well known for his songwriting abilities.
RELATED: Every Main Character In Vivo, Ranked From Worst To Best
Over the years, he has penned a number of hits, whether it's from his musicals Hamilton and In The Heights, or movie productions, such as Walt Disney Animation's Moana. He has written so many catchy songs over his career that it's certainly a challenge to pick out his best.
Updated September 10th, 2021 by George Chrysostomou: The recent release of Vivo has continued to highlight the incredible talent Miranda possesses for crafting compelling narrative arcs through song. The production has been critically well-received by fans and the industry alike and it's only right to highlight Miranda's work as a songwriter on the movie.
Updated January 12th, 2022 by George Chrysostomou Encanto has once again showcased the huge range of skills that this fantastic songwriter, with every single e songs from the Disney feature receiving a lot of love from animation fans. 
Every Disney princess has her own "I want" song, a song that both sums up the character and demonstrates exactly what she needs in her story. These songs are a crucial part of the overall narrative arc and have to be both memorable and provide a useful amount of momentum for the rest of the film.
"How Far I'll Go" is perhaps the most famous song from Disney's Moana. A solo piece, sung by Auli'i Cravalho and covered by Alessia Cara, this song really is the starting point for the character to go on her big adventure and, therefore, is an extremely important piece of music.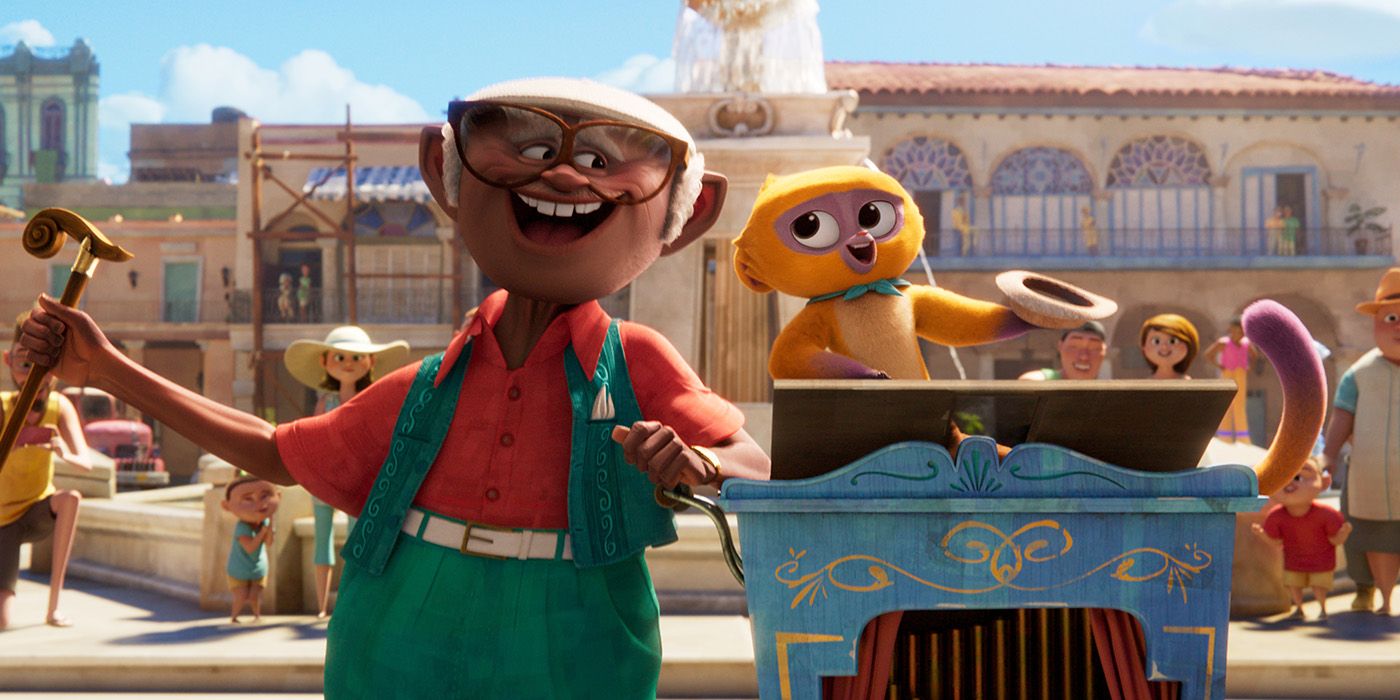 Lin-Manuel Miranda has produced a number of incredibly beautiful songs for Netflix's Vivo, but "One of a Kind" really poses as a perfect introduction to this animated adventure. The song paints the bond that Vivo and Andrés have with one another, while also updating audiences on the kinkajou's origins.
It's a melody that's brought back into the film further down the line, reminding viewers of this initial dynamic. Vivo's final song acts as a reprise of "One of a Kind," showcasing its emotional importance to the narrative, but the piece also gives Miranda the opportunity to flex some of his trademark fast dialogue as well.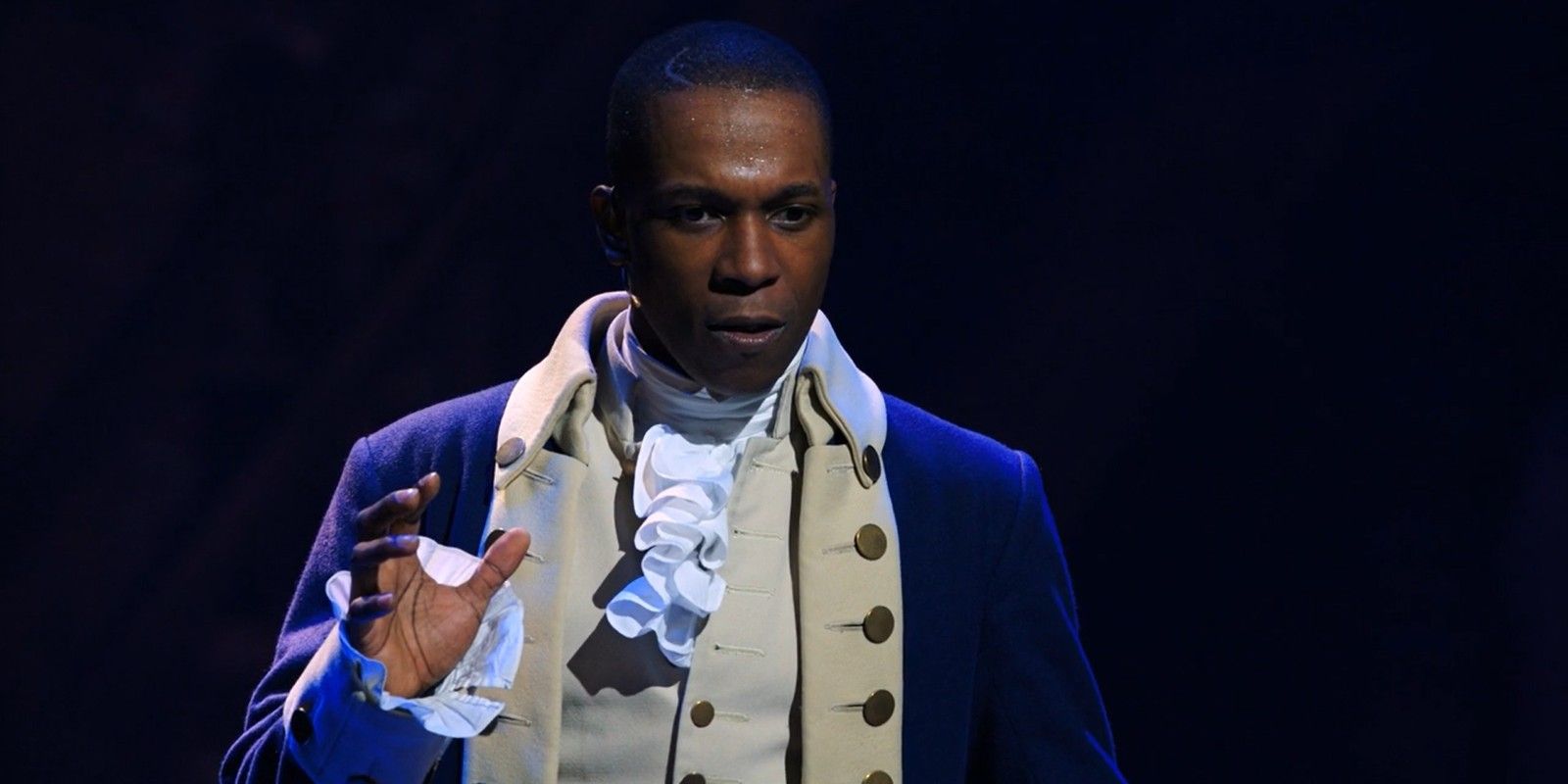 Aaron Burr is one of the most complex characters in Miranda's smash-hit musical. With Hamilton highlighting how history has morphed aspects of Burr's own narrative, it does, in some way, go to great lengths to create sympathy for the man who comes to shoot and kill Alexander Hamilton.
"Wait For It" is a song designed to really explain how Burr sees the world. As a man who has already faced great hardship, he is not one to take risks, waiting to see instead which way the wind will blow. Ironically, it is this outlook that costs him the presidency, and consequently, Hamilton his life.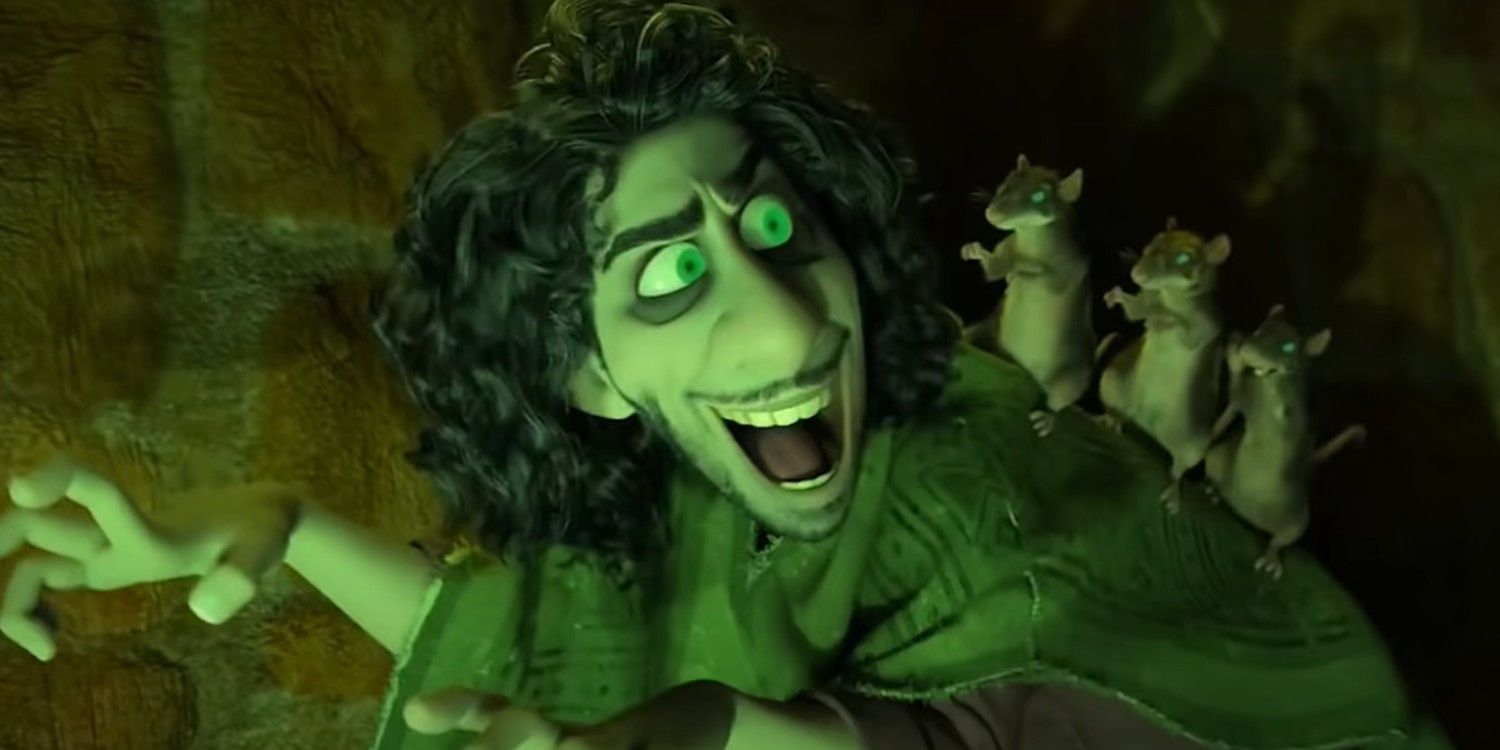 Bruno is a pivotal character for Encanto as he was really the key to unlocking the secrets surrounding Mirabel's prophecy. But unfortunately, the Madrigals don't actually talk about Bruno, leading to the much-loved song that acts as an ensemble piece for the family.
With each Encanto character providing their own personal account of their interactions with the forgotten seer, the song details both the terrible events and the honest truths that Bruno supposedly unleashed on the community. With a brilliant hook and beautiful combination of song and rap, this Colombian-inspired melody has easily become an earworm.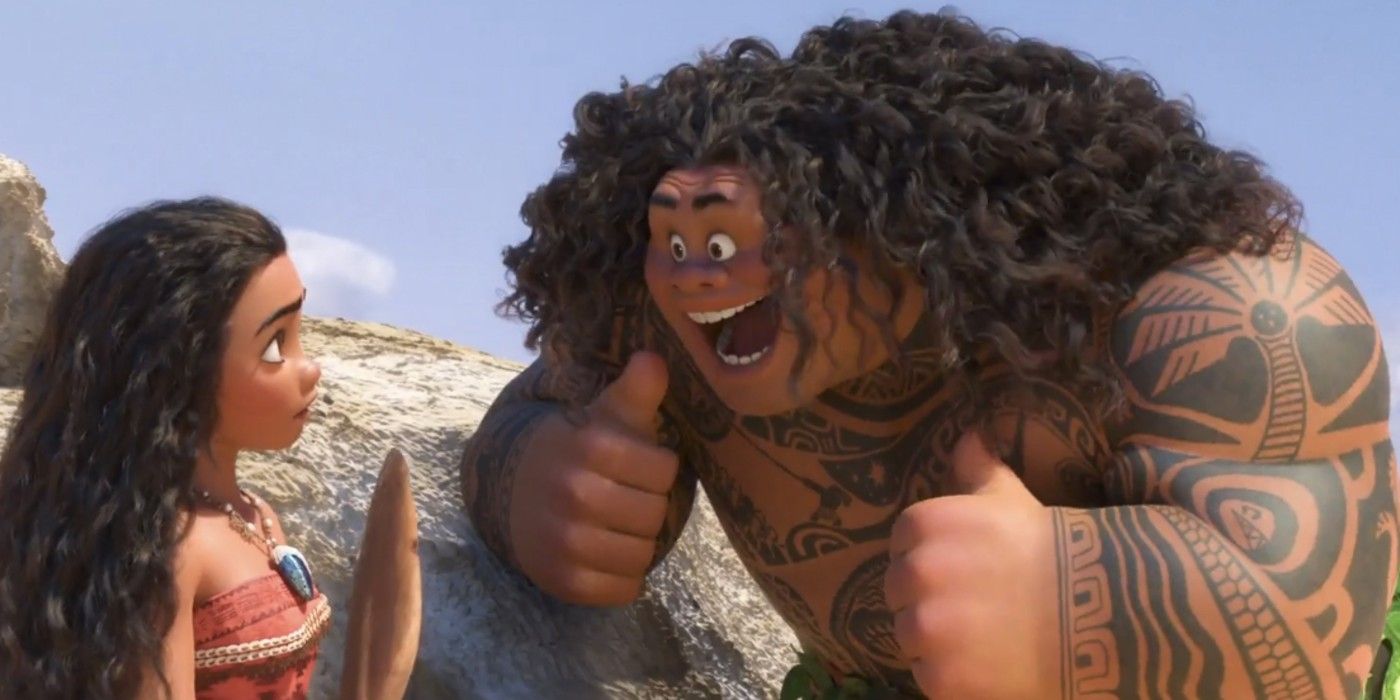 One of The Rock's greatest roles is considered to be his voice work on Moana. As the demi-god Maui, Dwayne Johnson took on quite a different part than what audiences were used to seeing from him. Typically playing the action hero, there's something a little more troubled about this warrior.
RELATED: The Rock's 10 Best Movies (So Far), According To IMDb
Upon first meeting Maui, fans are treated to the song "You're Welcome," expertly performed by Johnson. The song is all about Maui bragging about his accomplishments and yet is underlined by the fact he can't even leave an island without the help of a human, suggesting he really isn't all he is cracked up to be. This song proves that Miranda had the perfect sound for Moana.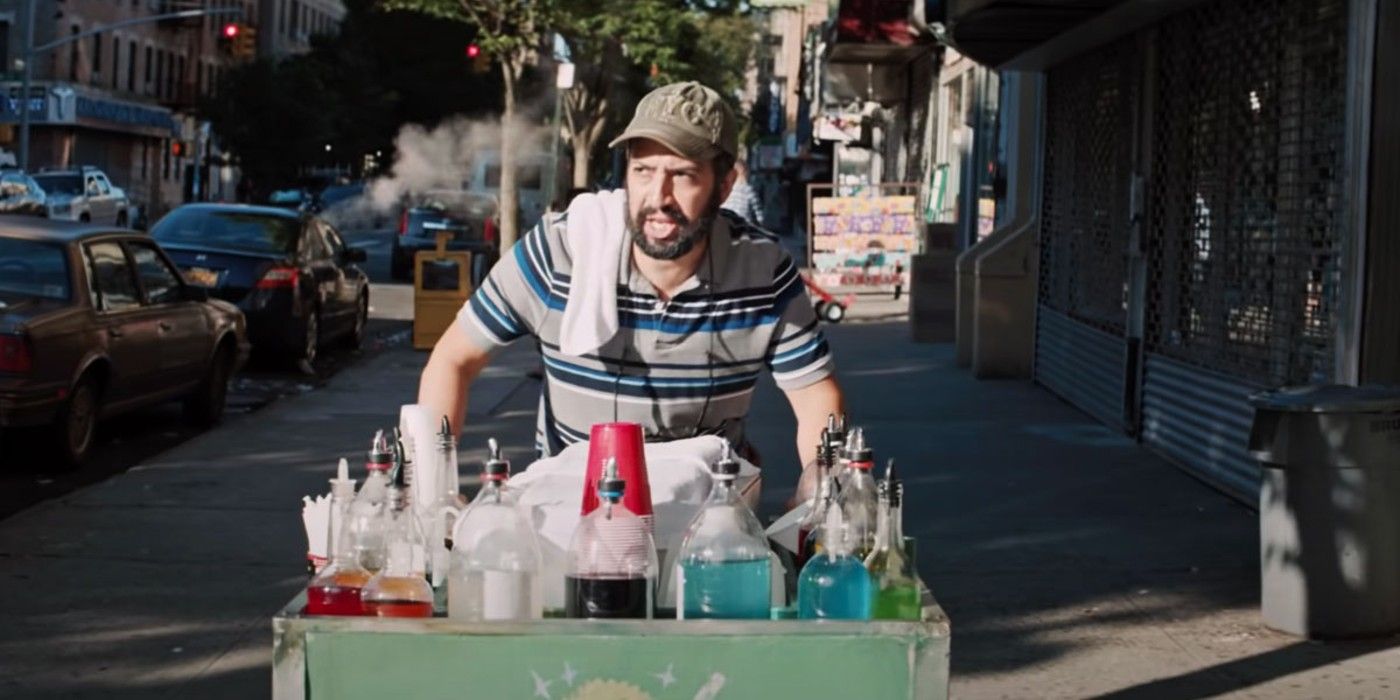 It seems fitting that one of the most memorable songs from Miranda's In The Heights is indeed "In The Heights" which serves as the opening number for the story and introduces audiences to the community living within Washington Heights.
While it begins as a solo piece, with Usnavi talking his kids through his regular day, the chorus expands to represent the many different voices who contribute something to the local area. It weaves plenty of narratives around one another, many of which later get played off in their own songs that call back to these original lyrics.
The song that helped Obama say goodbye to the presidency (and one that he even contributed to in a small way) "One Last Time" is a deeply emotional song that comes at a pivotal point in Hamilton. 
Sung by George Washington, this piece of music is all about moving on and trying to prepare the country for the future. It's a moving composition and one that feels applicable to a number of situations outside of just Hamilton. The memorable Hamilton quotes from the President towards the end of the song feature some thought-provoking ideas.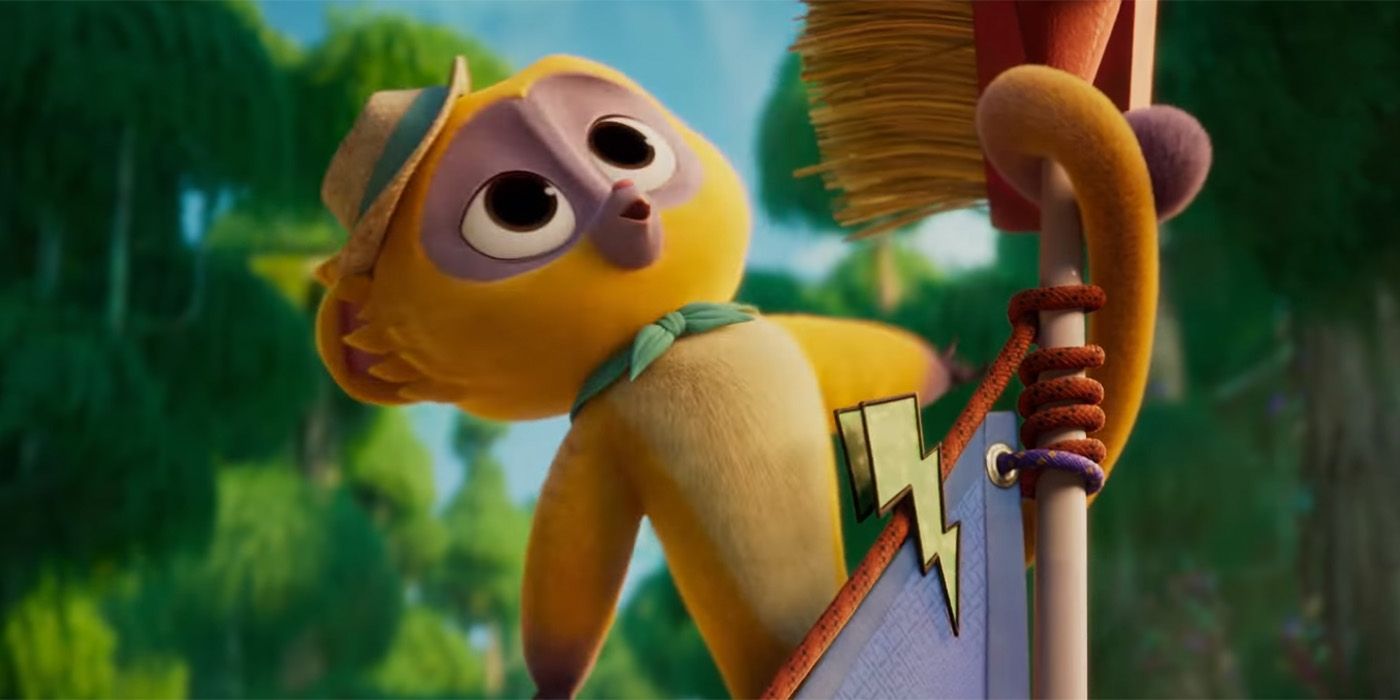 There are certainly parallels to be made between "One Last Time," and "One More Song," with Miranda playing upon the same thematic beats surrounding the grief of saying goodbye. But this isn't just a melody about remembering a friend.
This is also a story about legacy, and the song manages to shift dramatically, building up to a hopeful crescendo that paves the path ahead; Vivo must try to bring his partner's final song to his long-lost love. It's a moving number and one gracefully performed by Miranda himself.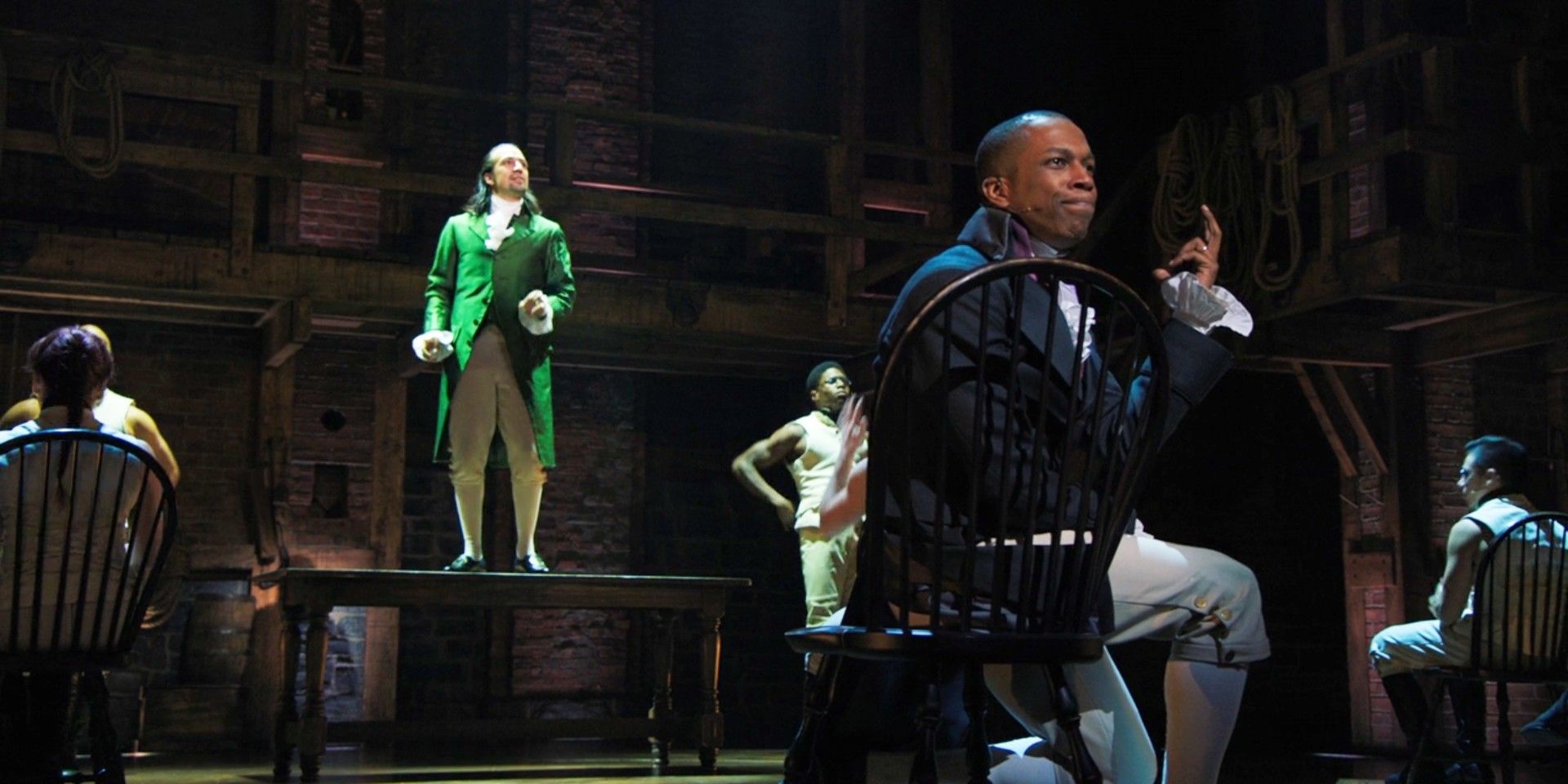 "Non-Stop" is perhaps one of the most important songs of Hamilton, framing the end of the first act and setting up the second. It brings together a number of stories and characters from throughout the musical, creating a more intense focus for the next half.
Miranda has expertly weaved together a number of key musical moments from each song in the first half, in order to create a tapestry of lyrics that manage to thematically move his emotional story along to its next beat.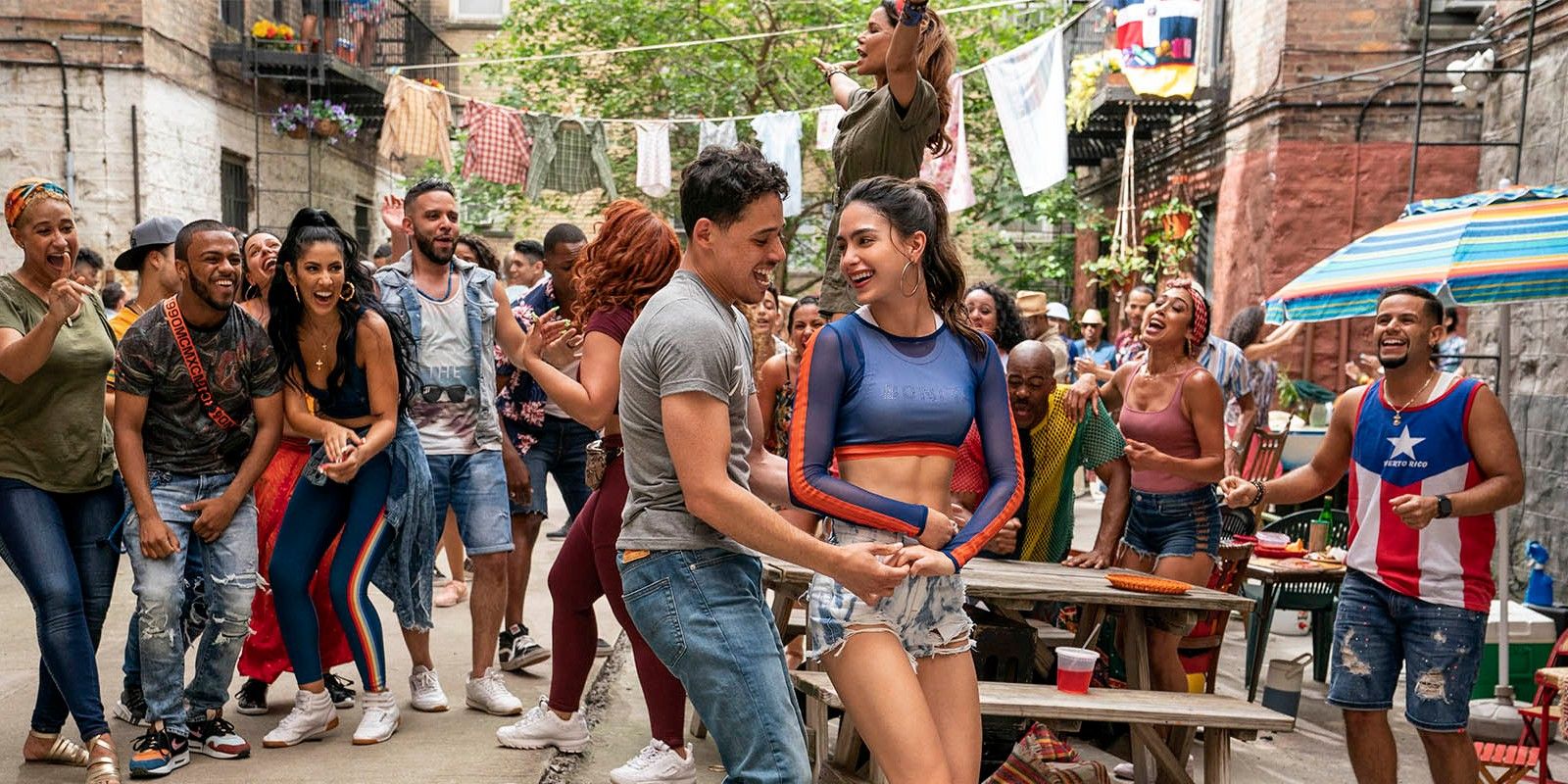 While there was plenty of debate over whether Hamilton or another musical, like Wicked, should have been the next to get a big-screen adaptation, In The Heights was actually one of the more well-known musicals that took audiences by storm recently, and once again highlighted the writer's talents.
RELATED: 5 Ways In The Heights Is Better Than Hamilton (& Vice Versa)
With songs created by Miranda, the musical hit Broadway in 2015, with much of its music continuing to have a life of its own outside of the stage production. "96,000" is considered one of the best and includes some of Miranda's signature spoken word compositions focusing on how each of the characters would spend a potential lottery win. It's perhaps the main hook that enchanted ears the most.
It may have been strange to suggest that Jemaine Clement would have been perfect to play a giant crab, but after the sad passing of the legend David Bowie (who was originally supposed to take on the role), it was deemed that Clement was a perfect alternative.
"Shiny" is the song associated with the evil Tamatoa and is one of the more beloved additions to the Disney villain's playlist. Depicting his ego and his love for shiny things, this song presents Tamatoa as a genuinely frightening threat to Moana.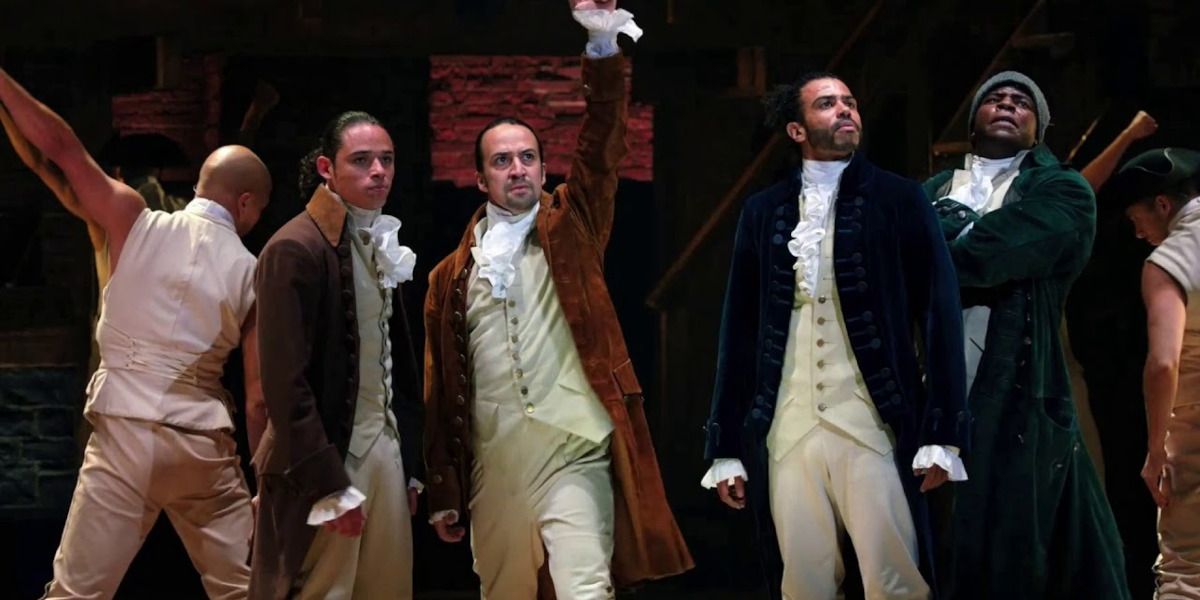 The thematic driving point of Hamilton, "My Shot," really, is one of the defining songs of the show and one of the most complex sets of lyrics to handle. Giving the audience both the history of Hamilton's life, as well as setting out his future ambitions, the production centers around the success of this song.
It's called back to many times, with Alexander Hamilton obsessed with taking his best shot and trying to cement his own legacy. It's certainly a memorable moment in the show, which has huge consequences for every scene thereafter.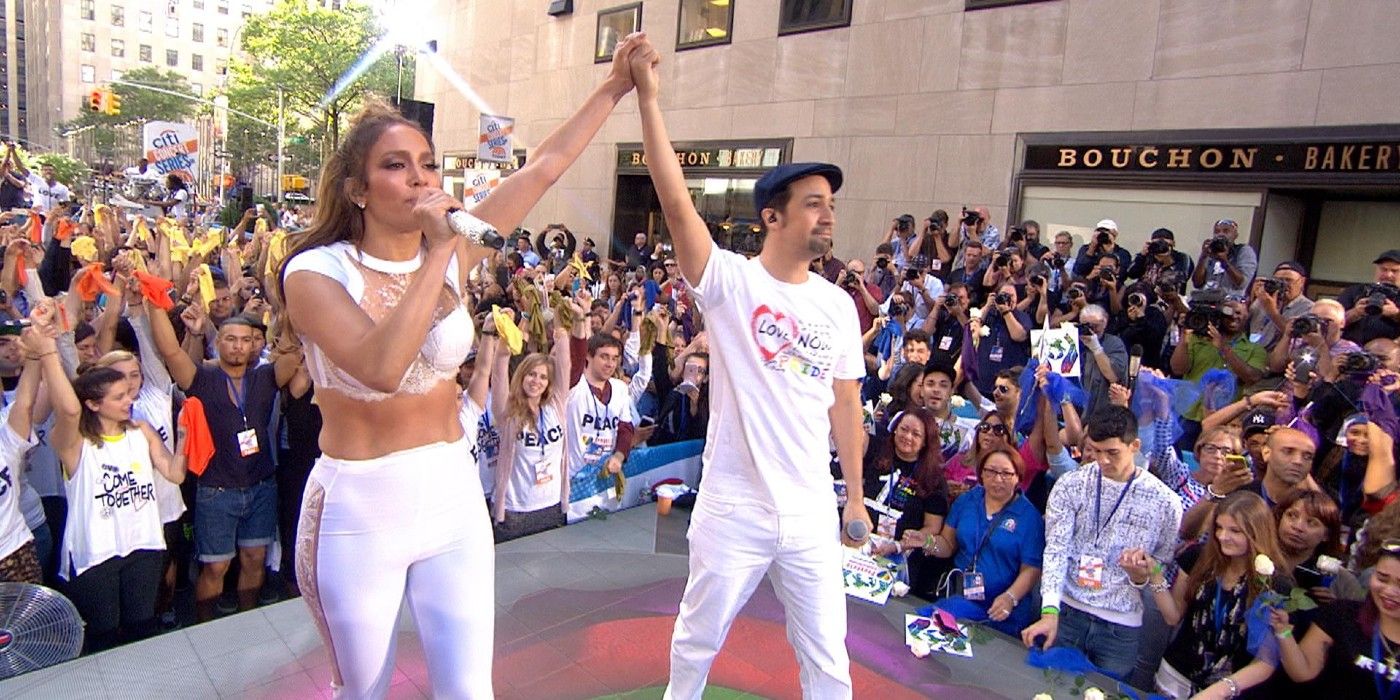 A slightly different song for Miranda, but one designed for a television audience in mind, he, alongside a number of other famous musicians, created an incredibly catchy song that would work as a charity single and be performed on The Today Show.
Sung with Jennifer Lopez and written by a number of other talents, including Nelson Kyle, Melody Noel Hernandez, John Mitchell, Mike Molina, Jordan Johnson Marcus Lomax, and Stefan Johnson, the song is considered one of Miranda's best outside of his Broadway and big screen productions.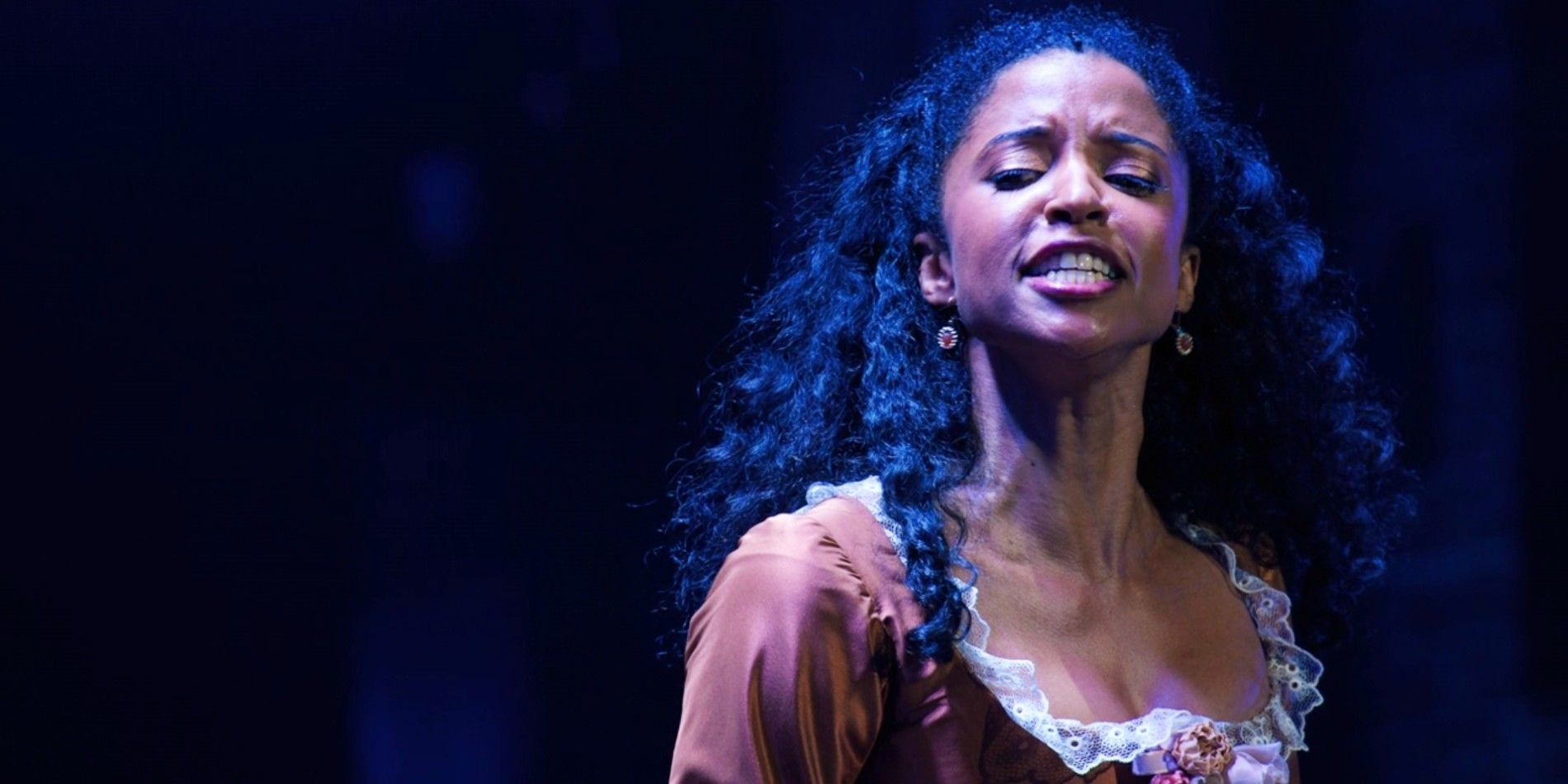 Angelica and Eliza are fan-favorite Hamilton characters, but each of them holds Alexander Hamilton in their heart. "Satisfied" beautifully demonstrates this romantic betrayal from Angelica to her sister Eliza.
It's a theme that is played on time and time again, with Angelica always stepping back for her sister's happiness. It's also a song that has become celebrated as one of the most recognizable moments in the Hamilton soundtrack.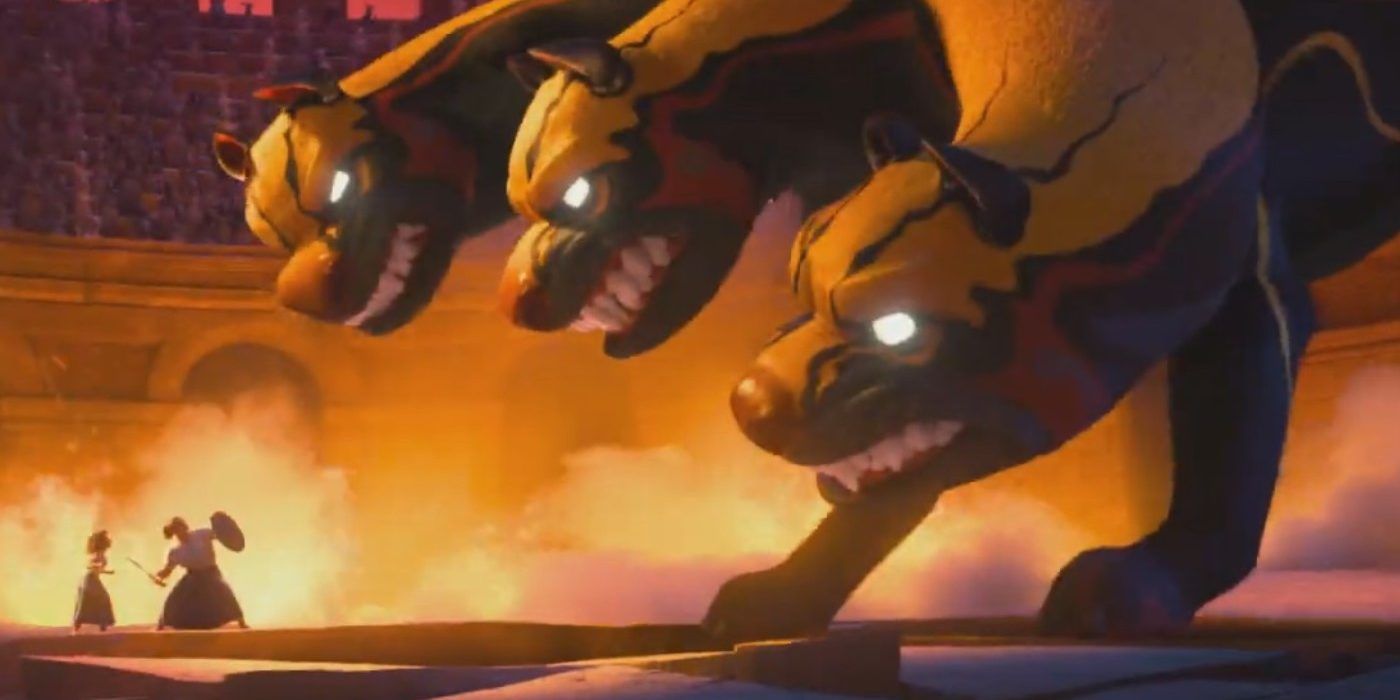 Mirabel has to find a way to connect to her family once more, but despite feeling the pressure of never receiving a gift, it's her older sister who might actually be having the toughest time. "Surface Pressure" perfectly encapsulates that feeling of not being good enough.
Luisa's miracle might be that she's super strong, but that also means that she has to carry the weight of the family upon her shoulders. This continued strain is starting to wear on the worker, who is terrified of what might happen if her gift was to vanish. The song plays with the tempo and rhythm, subverting expectations much like the character, combined with lyrics that hit hard about her situation.
NEXT: 10 Movie Musicals To Watch Instead Of Hamilton (Again…)