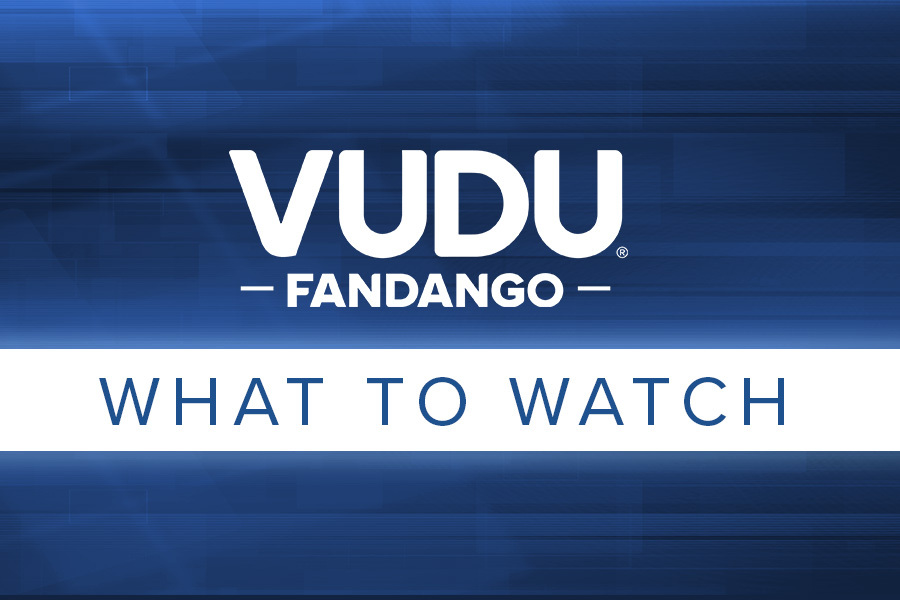 As the weather warms up, so does our desire to cool off in the comfort of our home with our friends and family while watching a good movie. What's on tap?
Fandango At Home
See what premium titles are available to watch on Vudu this week!
The fun continues in The Bad Guys, an animated treat starring Sam Rockwell as the leader of a loyal gang of thieves who 'go straight' to pull off one last job. After you've put the kids to bed, go big and go bloody in Robert Eggers' rousing adventure The Northman, starring Alexander Skarsgård and Nicole Kidman.
Don't miss the latest action epic directed by Michael Bay, Ambulance, in which Jake Gyllenhaal and Yahya Abdul-Mateen II star as brothers forced into a desperate flight across Los Angeles for survival. Robert Pattinson evokes moody notes as a different type of caped crusader in The Batman, while Chris Pine stars as a military veteran who only wants to provide for his beloved family in The Contractor. And don't miss Naomi Watts's sterling performance as a mountain climber who helps an injured fellow climber on a long journey to safety against the odds in Infinite Storm.
[embedded content]
New Releases
Explore a wild and dangerous jungle environment in the company of the adventurous Sandra Bullock and her unlikely traveling companion, Channing Tatum, in the fun and charming The Lost City, available in 4K UHD. Keep an eye out for a handsome stranger (and major movie star) to pop up for a surprisingly humorous turn that adds to the enjoyment of an old-school adventure.
[embedded content]
Now Available in 4K UHD
Sandra Oh deals with some of the more unsettling aspects of motherhood as she confronts her own fears in Umma. Noomi Rapace stars in You Won't Be Alone, a tale set in the rural past about a young woman who must pay for the sins of her mother. Both films are now available in sparkling 4K UHD, which makes them all the more unsettling to experience.
[embedded content]
Now Available to Buy or Rent
Eager to serve again in the military, veteran Channing Tatum agrees on a mission across America in Dog. Speaking of missions, Tom Holland swings into action alongside Mark Wahlberg in the adventure of a lifetime in Uncharted.
[embedded content]
Featured Deal of the Week
Where did it all go wrong? Kaya Scoledario and Robbie Amell bravely work together to discover the truth behind an evil corporation in the terrifying Resident Evil: Welcome to Raccoon City.
[embedded content]
This Week's Biggest Sales
Bundle Mix & Match: 2 Bundles for $14.99
Returning to our unofficial theme of 'fun in the face of danger,' an enticing selection of popular films and their followups are on offer, including the dynamic Kingsman 2 Movie Collection, all-ages frights in The Addams Family (Double Feature) and the stirring Independence Day Film Collection. Check out all the featured titles right here.
[embedded content]
Anime Sale
Personally, I love the many splendors of anime that are out there, but I will readily agree that it can be intimidating to get started. Why not start with any of the very popular titles in our anime sale? The Last: Naruto the Movie, JoJo's Bizarre Adventure: Diamond is Unbreakable: Chapter 1 (Original Japanese) and InuYasha The Movie: The Complete Collection (Bundle) are enduring titles that have stood the test of time because they are blazing good and wildly enjoyable adventures.
[embedded content]
Focus Features 20th Anniversary Sale
Throughout its existence, Focus Features has cultivated a sterling reputation by attracting talented filmmakers coupled with actors working at the top of the game. To celebrate, we're having a 20th Anniversary Sale that includes provocative, stylish titles such as Edgar Wright's Last Night in Soho, Kenneth Branagh's Belfast and Emerald Fennell's Promising Young Woman.
You can also make your own double features at home by visiting Focus Features Mix & Match collection, where you can pair two movies for $9.99. Perhaps you fancy two directed by Edgar Wright (Shaun of the Dead, Hot Fuzz), or prefer to stir things up by combining action feature Atomic Blonde with period feature Pride and Prejudice. The choice is yours.
[embedded content]
More Cool Sales to Check Out This Week
Go back in time for only $6.99 with the original The Karate Kid as part of our Eighties Sale and marvel at how well everyone has aged. Our collection has everything from action to comedy to drama to romance to thrillers.
If you're ready to take a deep dive, may we recommend our Value Bundles Sale, where you can set sail with Pirates of The Caribbean 5-Movie Collection (Bundle), get primitive with Planet of the Apes Trilogy (Bundle), or renew your faith in childhood joys in Toy Story 1-4 Collection (Bundle).
Need a charge? Our Movie Extravaganza Sale allows you to wallow in the splendor of great films that will reinvigorate your spirits, including The Untouchables, Love and Monsters, and Pulp Fiction.
In honor of the astonishing output of an immensely prolific and popular author, our Stephen King Sale gives you an opportunity to sample and/or treasure a collection of diverse movies based upon his many works of splendid fiction, including Stand By Me, IT 2-Film Collection (2pk) (Bundle) and the fascinating compare and contrast in terror, Pet Sematary (2019) + Pet Sematary (1989) (Bundle).
Speaking of Stephen King, we are reminded that Friday the 13th is rapidly approaching, which makes our Friday the 13th 8-movie collection, on sale for one day only — $13 HDX — remarkably timely. Don't miss it, or Jason may sneak up on you from behind.
Horror doesn't end with Stephen King or Jason, of course, as our Friday the 13th Slasher Sale reminds. Prepare for a night of frights that includes the bracing Halloween Kills – Extended Cut, an extraterrestrial hunter in The Predator or the singular Freddy in A Nightmare on Elm Street
[embedded content]
Vudu Top 10
The Tom Holland-Mark Wahlberg action-adventure film Uncharted and Michael Bay's action thriller Ambulance, starring Jake Gyllenhaal, Yahya Abdul-Mateen II and Eiza Gonzalez, encore this week as the top two films on Vudu. Among new movies debuting on Vudu during the past week (May 2-May 8), the action-thriller Black Site, starring Michelle Monaghan, Jai Courtney and Jason Clarke, arrived at #14, while Mamoru Hosoda's animated Belle ranked as #18.
Vudu's top ten titles for the past week, in terms of revenue:
1. Uncharted
2. Ambulance
3. Moonfall
4. Spider-Man: No Way Home
5. The Batman
6. Dog
7. Blacklight
8. X
9. Sing 2
10. The Contractor
[embedded content]