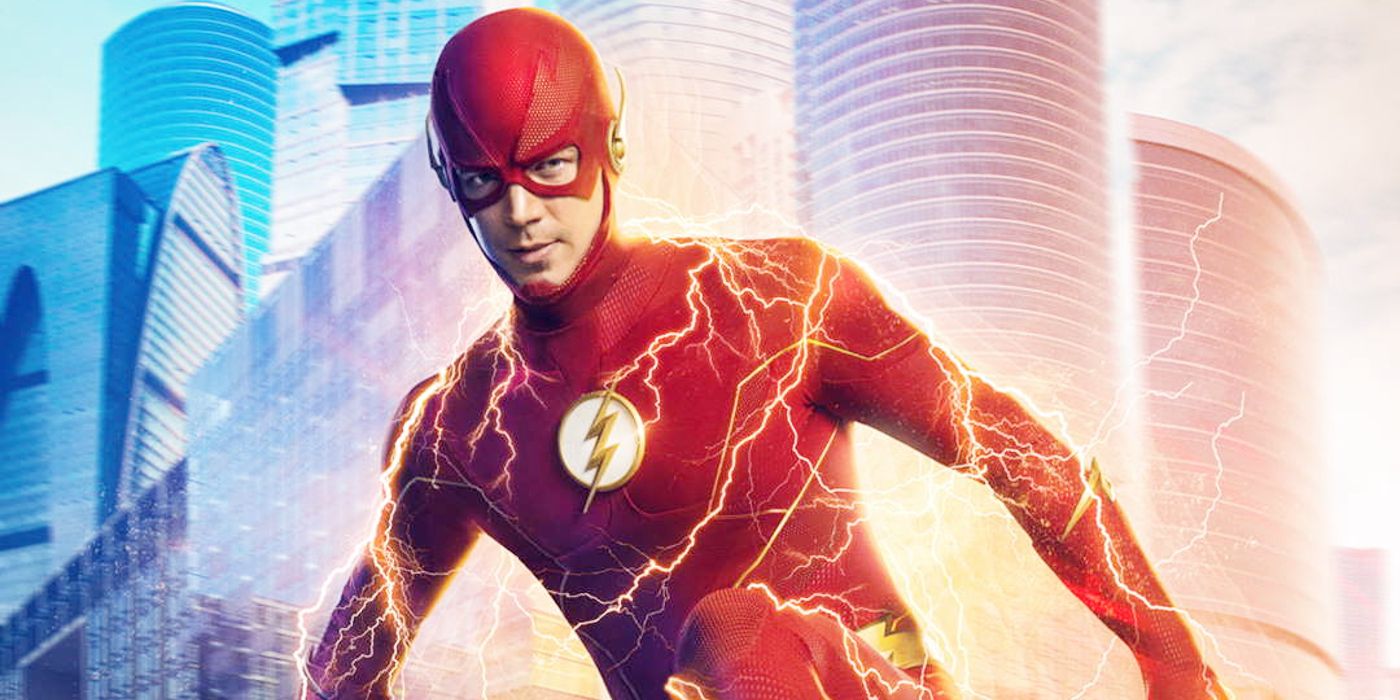 WARNING: This article includes MAJOR spoilers from The Flash season 8 finale.
A major villain is returning for The Flash season 8 finale as a new set video reveals the character's brand new costume. It's been a crazy season for The Flash as the show continues to tell the story of Barry Allen as Central City's Scarlet Speedster. The Flash season 8 kicked off with a crossover-like 5-part event titled Armageddon, which included various heroes and villains from other Arrowverse shows. Since the show's return in 2022, The Flash has tackled one of its darker storylines with a new take on the DC baddie Deathstorm after showing the Earth-2 iteration in season 2.
While the Deathstorm arc is coming to an end this week following Killer Frost's death, there are still several episodes left of The Flash season 8. Initially set for 18 episodes, the DC drama got extended for 20 episodes instead, meaning there is still at least one major graphic novel arc left before The Flash season 8 is over. Little has been said about who Team Flash will face in the next storyline, but it has been known that Tom Cavanagh's Reverse-Flash is returning for the end of The Flash season 8. After being defeated in Armageddon, Eobard Thawne was left powerless as the popular Arrowverse villain had his speed taken away, but that may change.
RELATED: The Flash Already Set Up Frost's Replacement (Before That Big Twist)
In a new set video from Canadagraphs, Cavanagh was seen filming scenes for The Flash season 8 finale, which wrapped production a few weeks ago. While Eobard is traditionally seen sporting his infamous yellow and red uniform, that's not the case here. The video reveals Reverse-Flash donning a brand new black suit, which raises many questions about what The Flash season 8 finale will do with the long-time foe.
Click here to view the video on YouTube.
It's unclear if The Flash season 8 finale is when Eobard returns or if he re-emerges earlier. While details are limited, it shouldn't come as a total surprise that Eobard is back, but with a twist. Jesse L. Martin, who portrays Joe West, stated earlier this year that fans better be ready for Reverse-Flash's return, hinting that this would be a significant deal. Cavanagh, who has been with The Flash since season 1, exited the series as a series regular during Season 7 but has appeared in special guest spots.
Regarding what this new costume could be about, there are a few potential options that The Flash writers may be pulling from the comics. The black suit is very reminiscent of the Black Racer, who essentially serves as a physical manifestation of Death. Eobard's new look is similar to Black Flash's suit, another Flash foe who is the Grim Reaper for speedsters. The Arrowverse introduced Black Flash after Hunter Zolomon, a.k.a. Zoom, was transformed into the infamous DC baddie. However, Crisis on Infinite Earths may have changed that aspect of the canon, potentially explaining Reverse-Flash's black costume for The Flash season 8 finale, which airs Wednesday, June 29.
MORE: Flash Season 8 Finale's Shocking Cameo: Who It Could Be
Source: Canadagraphs