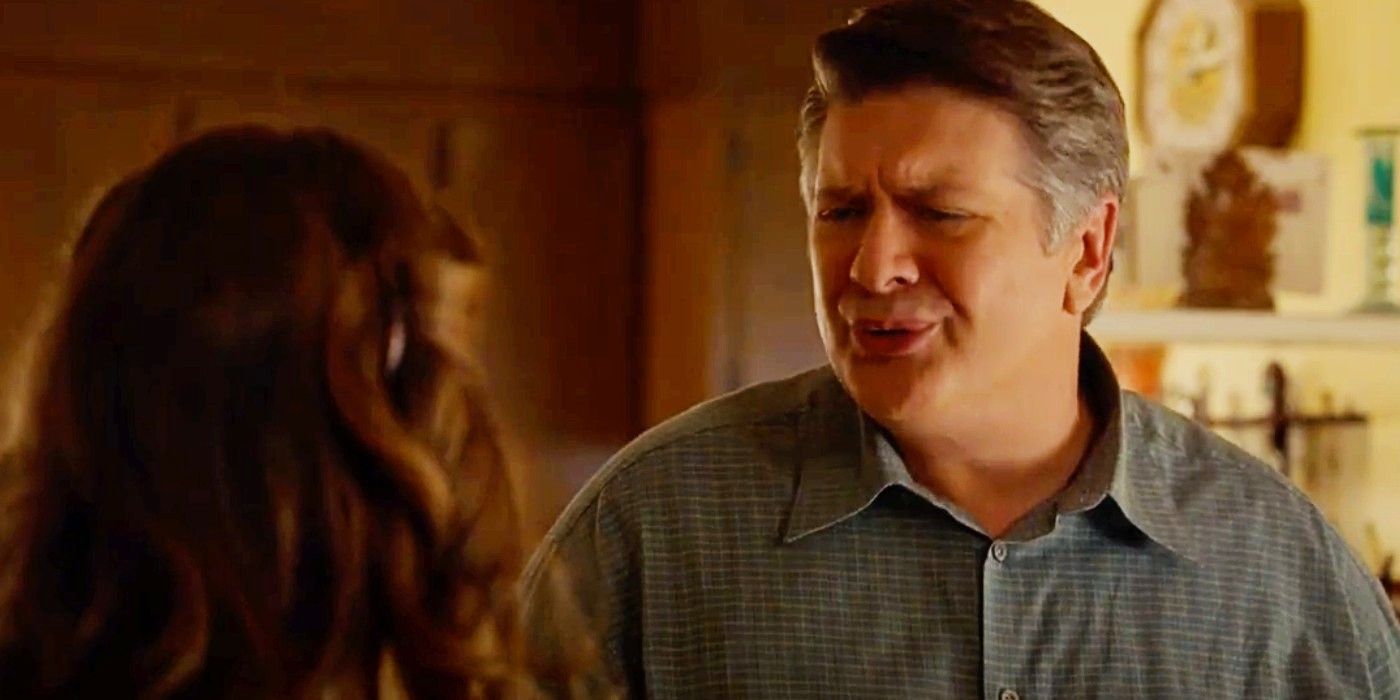 CBS releases a new Young Sheldon promo clip for season 5, episode 21, revealing Mary and George arguing about Missy. After its last break of the year, The Big Bang Theory prequel is returning for its second to the last outing of the season. Unfortunately, it doesn't seem like the Coopers can catch a break, as Georgie's news spreads around town.
In Young Sheldon's 100th episode, it was revealed that the eldest Cooper kid and his girlfriend, Mandy, had accidentally fallen pregnant. George and Mary have been arguing about the next course of action for the couple. While the Cooper matriarch wants them to get married like she and her husband did when they got pregnant, George doesn't think it's the right way to move forward. As they argue further about how to proceed, Meemaw is making sure that Mandy is supported. Meanwhile, Sheldon and Missy deal with the situation on their own. Although Sheldon is trying to focus on his studies, Missy is invested in making sure that Georgie doesn't become the topic of town gossip.
Related: Young Sheldon Solves Big Bang Theory's Biggest Storytelling Problem
Young Sheldon season 5, episode 21, titled "White Trash, Holy Rollers and Punching People," will see Missy punch a boy who is badmouthing her brother. As seen in this new promo clip from the official Young Sheldon Twitter account, George and Mary will argue about whether or not their only daughter is right to defend her brother with violence. Watch the clip below:
Click to view the original post
It's no secret that Mary and Missy's relationship is on thin ice in Young Sheldon. While Sheldon is closer to their mom, Missy has a special bond with their dad. Regardless, George taking his daughter's side makes sense, given his character. The whole congregation has been gossiping about Georgie, and Missy's determination to stand up for her brother is somewhat commendable. Unfortunately for Mary, she sees the incident as another potential black spot on her image. It's worth remembering that one (if not the biggest) reason why she wants Georgie and Mary to get married is so she can preserve her pristine reputation in church. Despite George already pointing out how self-centered that is, it doesn't seem like this has changed Mary's mind — at least not yet.
Given what's revealed in The Big Bang Theory, Mary and George's marriage is expected to go downhill from here. The couple has been co-existing quite peacefully for the most part of Young Sheldon season 5. But, as the Coopers deal with Georgie's predicament, arguments are becoming the norm in their household. Whether or not this becomes the inciting incident that leads to George's cheating scandal is unknown. But moving forward, their relationship may only get worse, especially with Rob hanging around Mary a lot.
More: Young Sheldon Season 5 Penultimate Episode Teases A George & Rob Fight
Young Sheldon season 5 airs Thursdays on CBS.
Source: Young Sheldon/Twitter