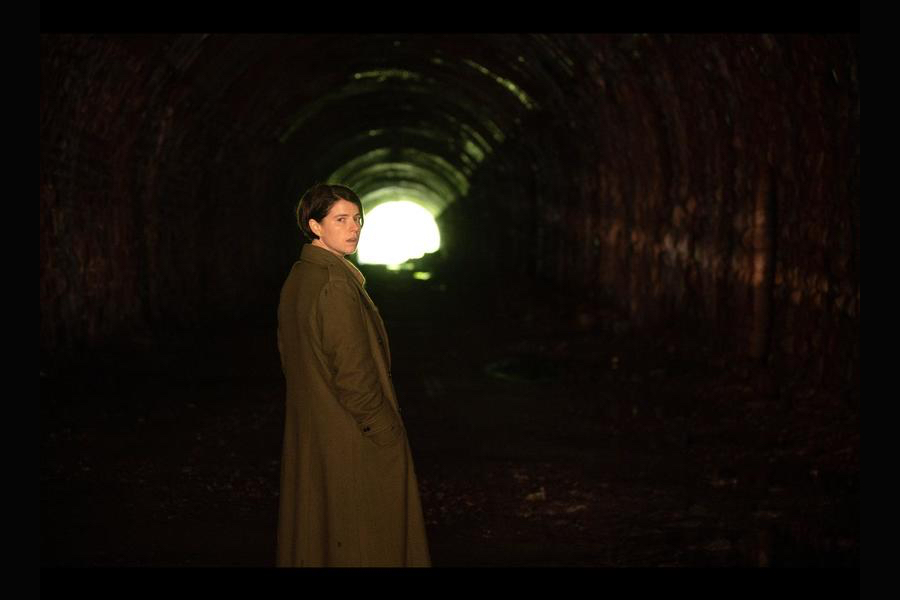 Lovely, calm and soothing, the English countryside in Men looks to be the perfect retreat for Harper (Jessie Buckley) after she suffers a personal tragedy. What initially appears to be a peaceful place to heal, though, soon begins to simmer with dread, emanating from the surrounding woods, as someone — or something — stalks her, threatening to wrap her in a nightmare from which she cannot escape.
In our exclusive clip, Harper steps out the front door at night, only to unexpectedly see what appears to be a police officer (Rory Kinnear) standing silently in the yard. He doesn't respond to her inquiries before the lights go out, plunging everything into darkness, leading to something strange happening with the apple tree and then the frightening appearance of something even stranger.
Paapa Essiedu also stars; Alex Garland (Ex Machina, Annihilation) directs. Watch the chilling video below, then get tickets to see Men in a theater of your choice; we recommend taking a friend or two (or three). The unsettling thriller opens Friday, May 20, only in movie theaters.
[embedded content]