Sneakerella is the latest Cinderella remake, which premiered on Disney+ this week to delight audiences everywhere with the retelling of a classic tale. The modern-day adaptation of the well-known princess story is an original musical with vibrant songs peppered throughout, and it also reverses the genders of its lead characters. Chosen Jacobs (from the It franchise) plays our new Cinderella, El, while Lexi Underwood (who impressed viewers in Little Fires Everywhere) is our Prince Charming and heir to a vast shoe empire, Kira King.
King shoes are not glass slippers, but rather sneakers, and the company is run by her father Darius (played by four-time NBA champion John Salley). This comes into play when Kira discovers El's talent with designing shoes. Darius loves his daughters and his business, but will he be able to combine business acumen and family affection when dealing with El?
Related: Disney's Modern Princess Standards Don't Give Cinderella Enough Respect
Salley spoke to Screen Rant about the beautiful family dynamics in Sneakerella, his own love of musicals, and what his shoes say about him.
Screen Rant: I had so much fun with Sneakerella, and I really loved that Darius was not one note. He had a very complicated and full relationship with his family. Can you talk about doubling family and business, and how that works out for Darius?
John Salley: Well, it works out really well for Darius King. But it's really hard in business, because I've been trying to do it forever. But I am in business with one of my daughters, so being able to parallel was amazing.
What does Darius see in El and his work? At first, he's very captivated by the work, but the man himself is a bit of a mystery. What is that dynamic like?
John Salley: You want to know things about people. And this being a father – talking about business, but [for] a father in general – when you see the shift in one of your children, to the point where it sees like logic doesn't set in, you have to be concerned.

I think it was a great way of explaining it. I was showing families and fathers to allow your children to be as creative as they are. If you raise them properly, God willing, it bears the wonderful leaves and the wonderful fruit that happens when you lay the seed properly.
I also love that you got to lay down a beat or two and flex the musical muscle in Sneakerella. What was that like, and what is your favorite thing about musicals?
John Salley: I'm a musical fan. I loved West Side Story. When I was growing up, that was my favorite thing. And then The Wizard of Oz; then I loved The Wiz.

I realized the switch that happened from The Wizard of Oz to the Wiz: Quincy Jones, Diana Ross, Nipsey Russell – everything that was in the movie. Patti LaBelle, can't leave that out; Richard Pryor. Taking all these great people of color and still having a story that runs along the same line, but with a little twist, is exactly what happens in Sneakerella. We just switch some of the roles. My daughter is the one people are vying to get at. The glass slipper becomes an unbelievable sneaker.
Speaking of which, what do you think that your shoes say about you?
John Salley: My mother says, "They start at the bottom, go up, and go back to the bottom. They look at the bottom twice." So, make sure that when they start at the bottom, go up, and come back to the bottom – they're impressed. Take care of your shoes.

My daughters used to laugh at first. "Why are you always in here scrubbing your sneakers?" And now they look at them and go, "I can't believe when I was six, you had these sneakers. I'm 28 years old now." I go, "I'm trying to let you know. Take care of your stuff."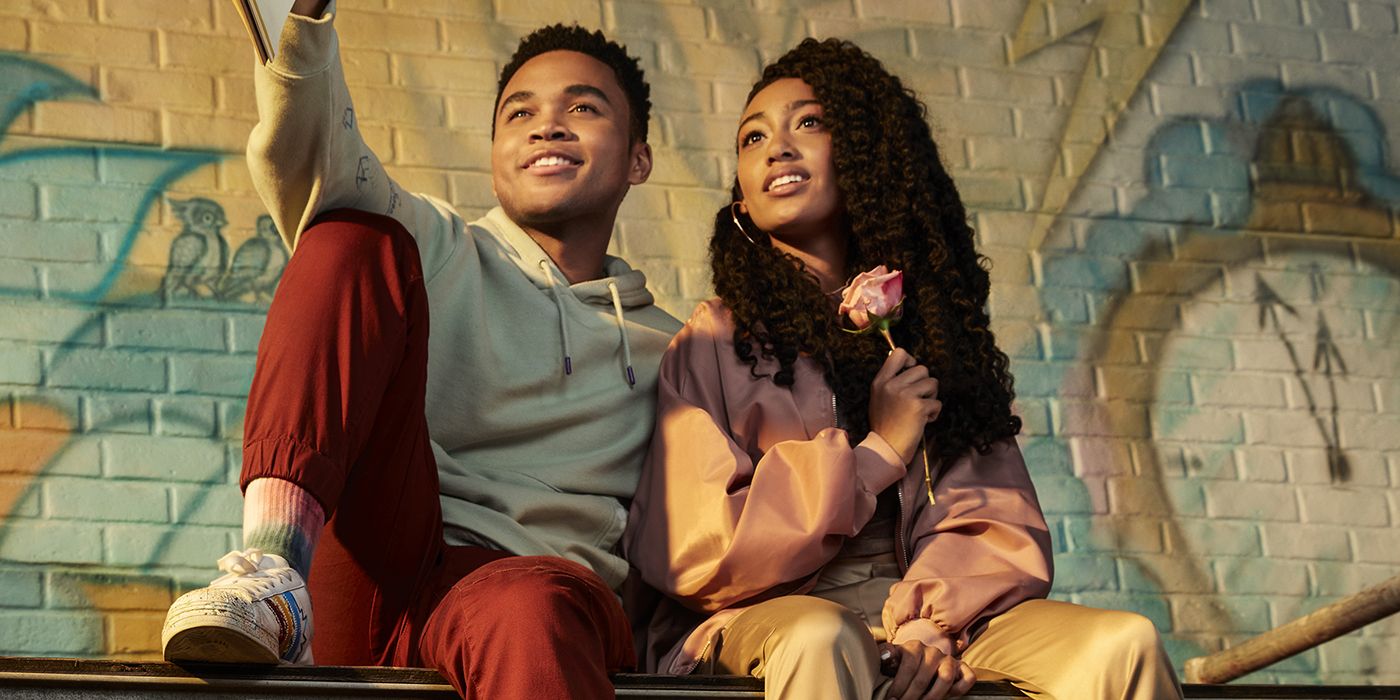 Set in the vibrant street-sneaker subculture of New York City, Sneakerella is a high-energy, music-driven movie that puts a contemporary twist on the "Cinderella" fairy tale.
El is an aspiring sneaker designer from Queens who works as a stock boy in the shoe store that once belonged to his late mother. He hides his artistic talent from his overburdened stepfather and two mean-spirited stepbrothers who constantly thwart any opportunity that comes his way. When El meets Kira King, the fiercely independent daughter of legendary basketball star and sneaker tycoon Darius King, sparks fly as the two bond over their mutual affinity for sneakers. With a little nudge from his best friend and a sprinkle of Fairy Godfather magic, El finds the courage to use his talent to pursue his dream of becoming a 'legit' sneaker designer in the industry. El is now ready to lace up and dream big.
Check out our other interview with Sneakerella stars Chosen Jacobs and Lexi Underwood as well.
More: Every New Movie & TV Show Coming To Disney+ In May 2022
Sneakerella is currently available to stream on Disney+.