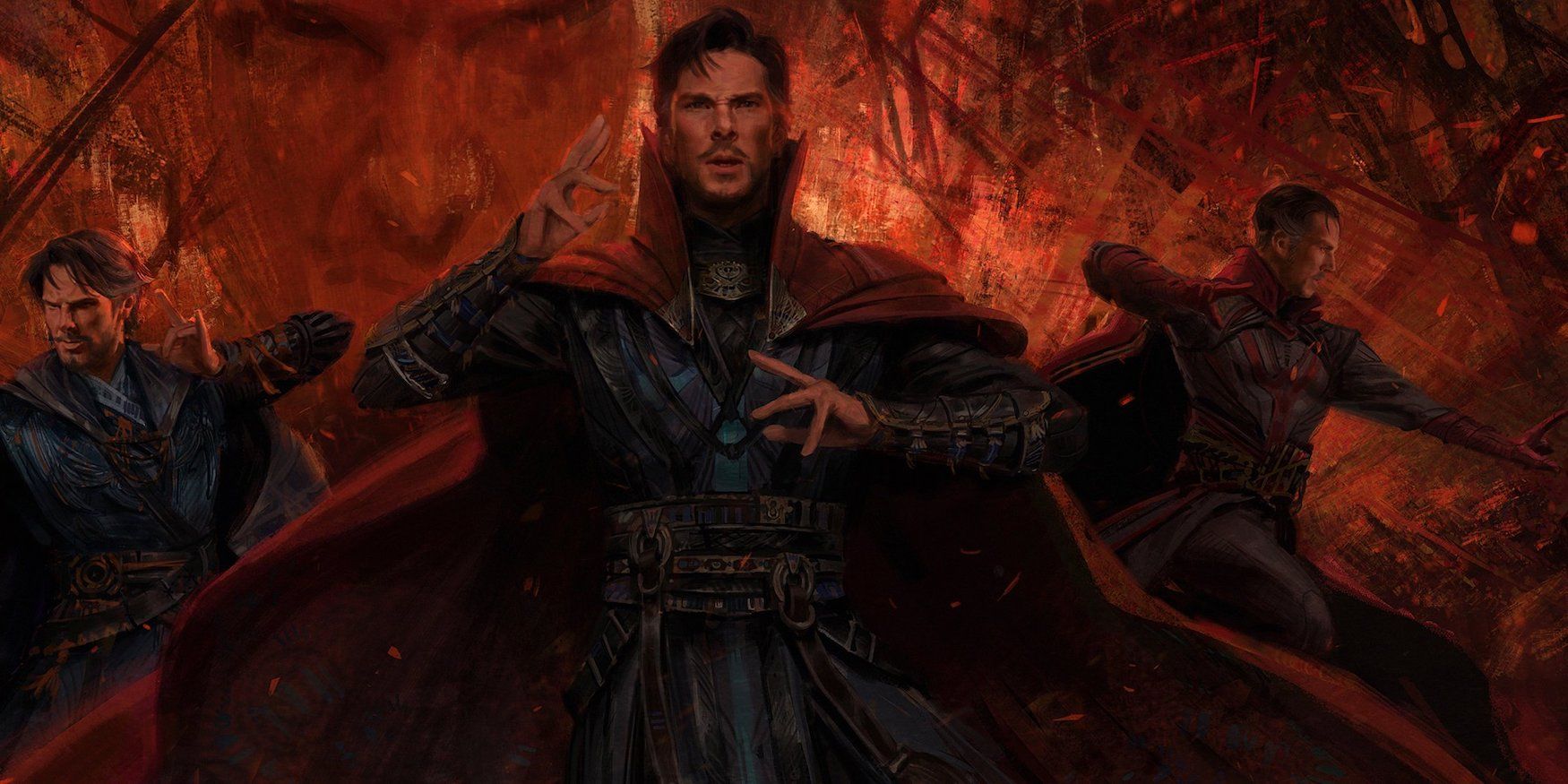 Concept art from Doctor Strange in the Multiverse of Madness reveals even more potential looks for multiversal variants. The film, which is the first Phase 4 Marvel Cinematic Universe entry to hit theaters this year, came out on May 6, 2021, and instantly became the second-biggest film of the pandemic era after its predecessor Spider-Man: No Way Home. It's the second solo film to feature Benedict Cumberbatch as Doctor Strange after 2016's eponymous film, though the character has appeared in the Avengers crossover films Infinity War and Endgame as well as making an appearance in Thor: Ragnarok and holding a significant role in No Way Home.
In fact, the events of No Way Home directly inform the goings-on in Doctor Strange 2. In that film, one of Strange's spells went wrong and forced Peter Parker to do battle with villains from previous Spider-Man universes. Although that problem was solved by the end of the film, the multiverse comes back to bite Strange with the arrival of America Chavez (Xocitl Gomez), a teenager with the ability to travel between different universes. Her power is greatly desired by Scarlet Witch, who sends a variety of vicious creatures after her to obtain it. While attempting to protect America, Strange ends up on a universe-hopping adventure and encounters several different multiversal variants of himself, including an Evil Doctor Strange and a more morally grey Doctor Strange with a ponytail.
Related: Dr. West Is Much More Important In The Comics Than Doctor Strange Movies
On Twitter, artist Karla Ortiz shared an exclusive look at the early concept artwork she created for Doctor Strange in the Multiverse of Madness. Although production delays prevented her from being able to work on the entire film, she was involved in the beginning stages and was asked to create a poster that could "build hype and potentially inform new looks." The image shows three Stranges assembled, with the disembodied face of another looming behind them. Check out the images below: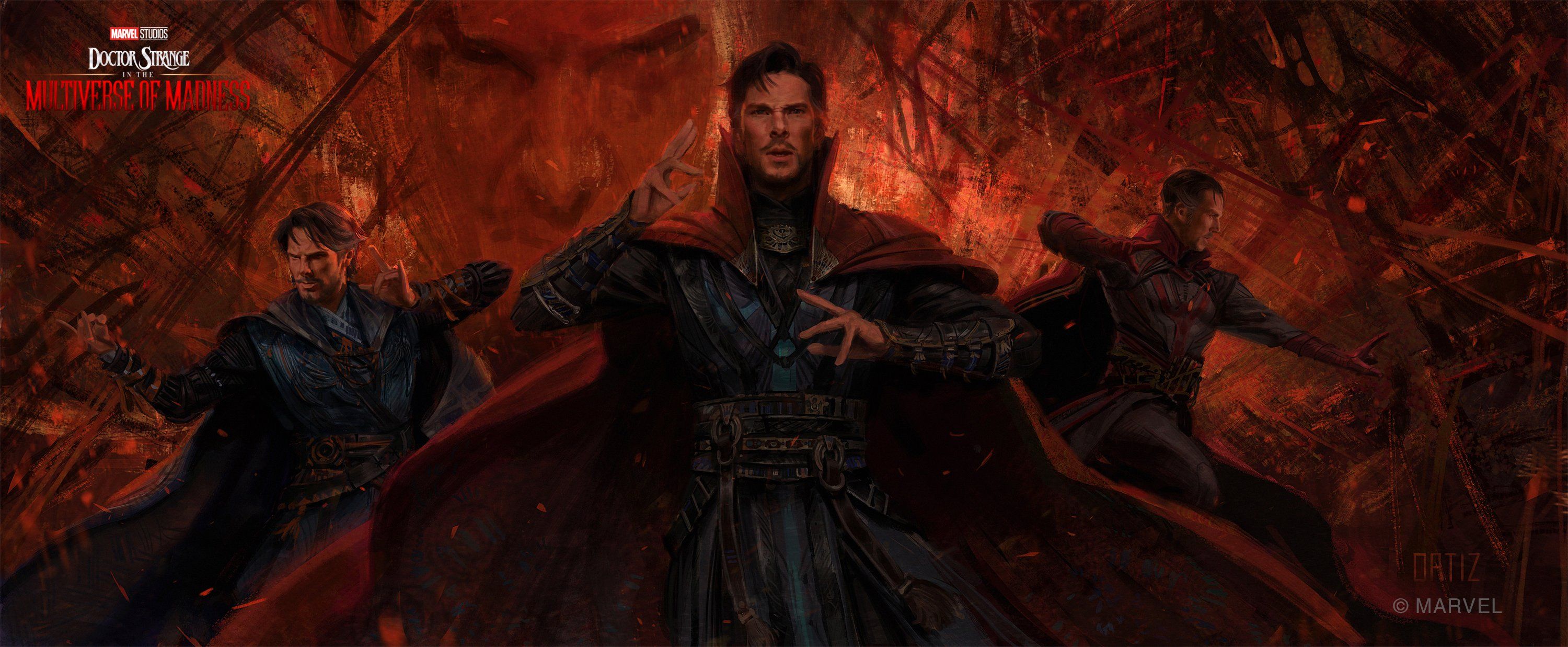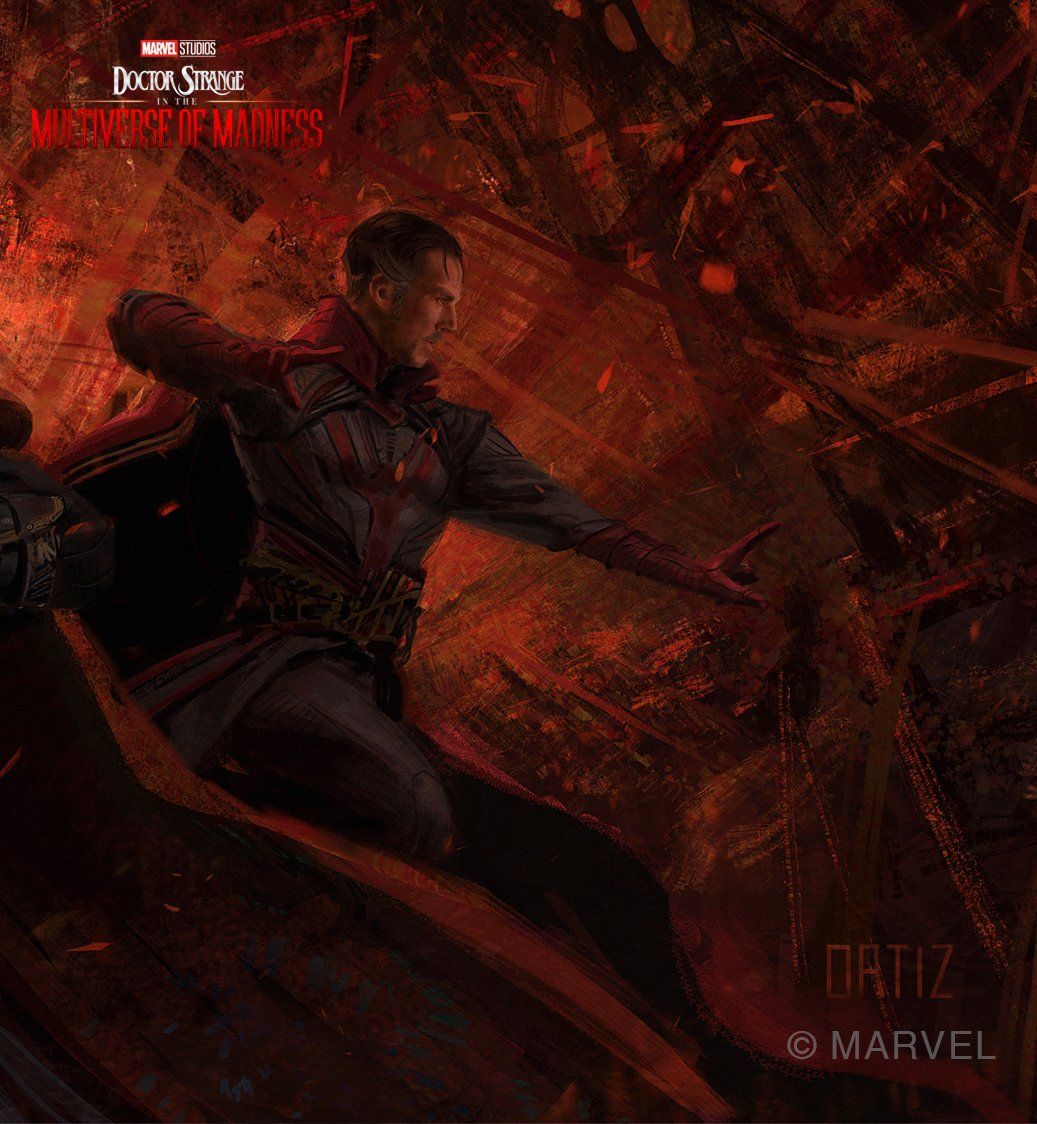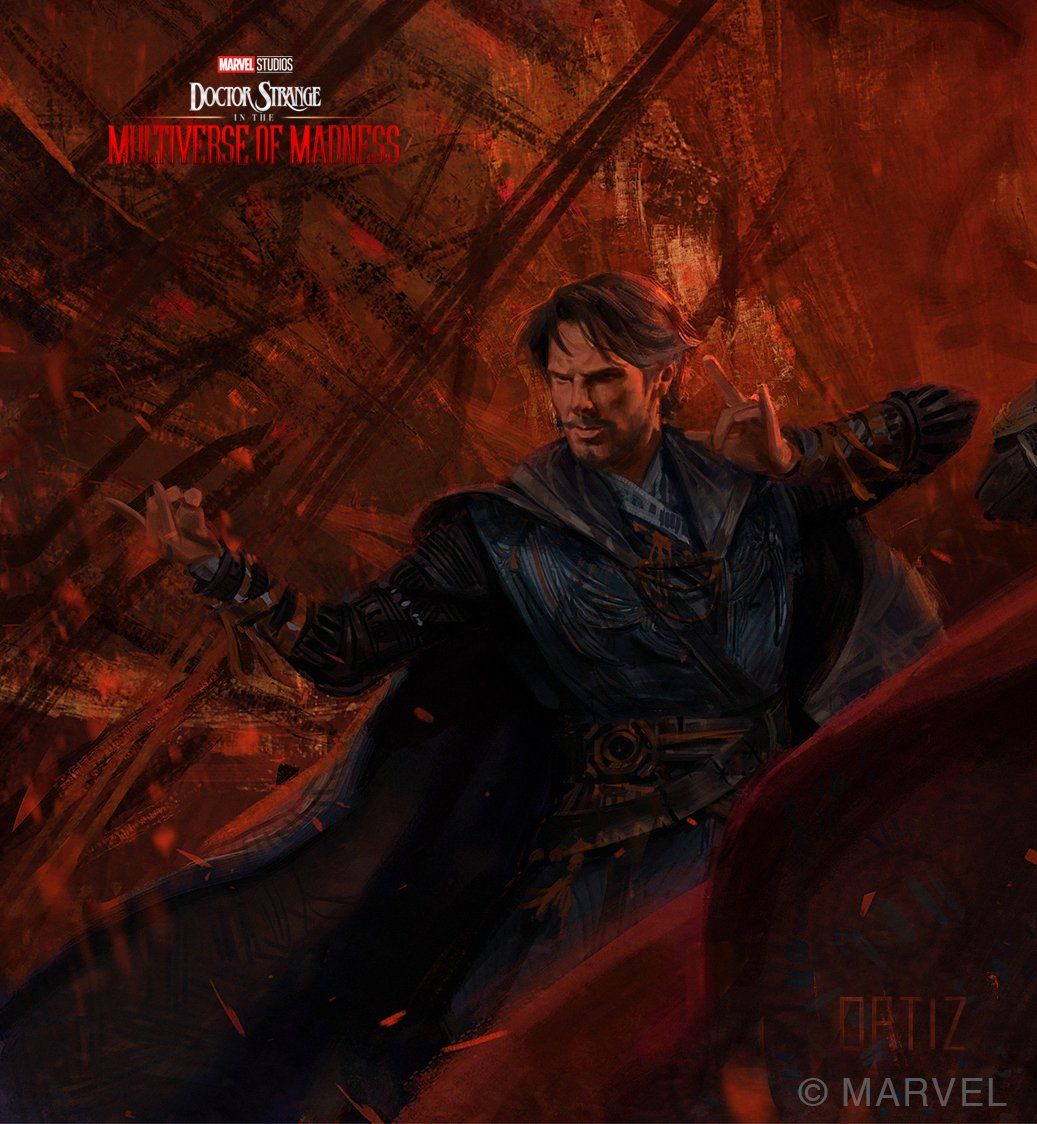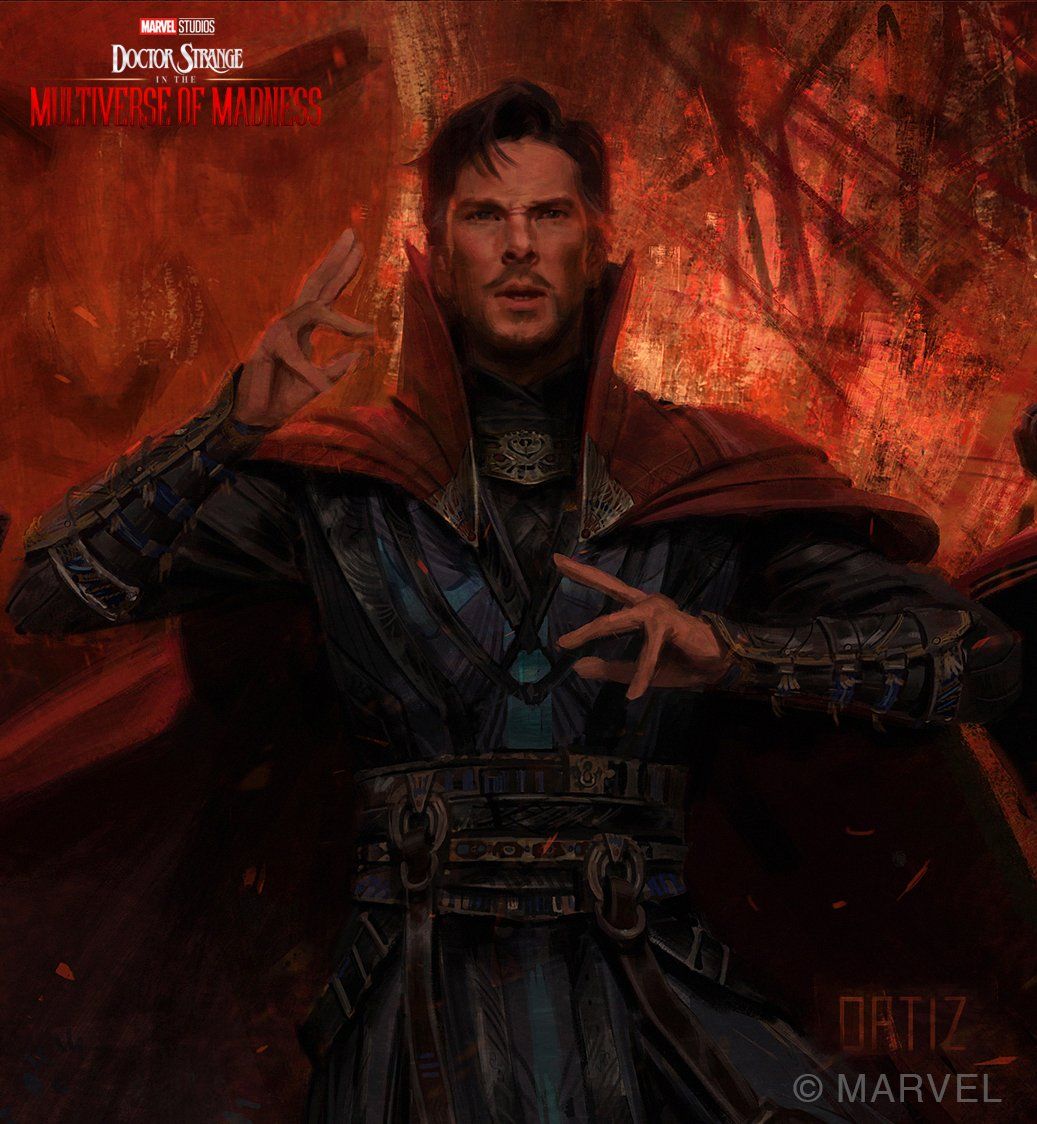 Although one of Ortiz's designs did inspire a costume from the actual film, the other two give insights into Doctor Stranges that could have been. One of the most intriguing alternates is the one she describes as a "Master's Costume." This would likely be a Strange from a universe where he is the Sorcerer Supreme, which Chavez confirms is a common position for him across various universes.
Although Doctor Strange in the Multiverse of Madness only shows three major iterations of the character, it proved that there is an infinite universe of variants out there. Should the MCU continue down the road of exploring the multiverse, there may be a chance that one or more of these other Doctor Strange designs will appear in future projects. That certainly seems the case, as Doctor Strange, Spider-Man, Loki, and the animated series What If…?, have now all dealt with similar topics, so these characters may be seen sooner rather than later.
Next: Doctor Strange 2's Thanos Defeat Totally Undermined The Illuminati's Fate
Source: Karla Ortiz