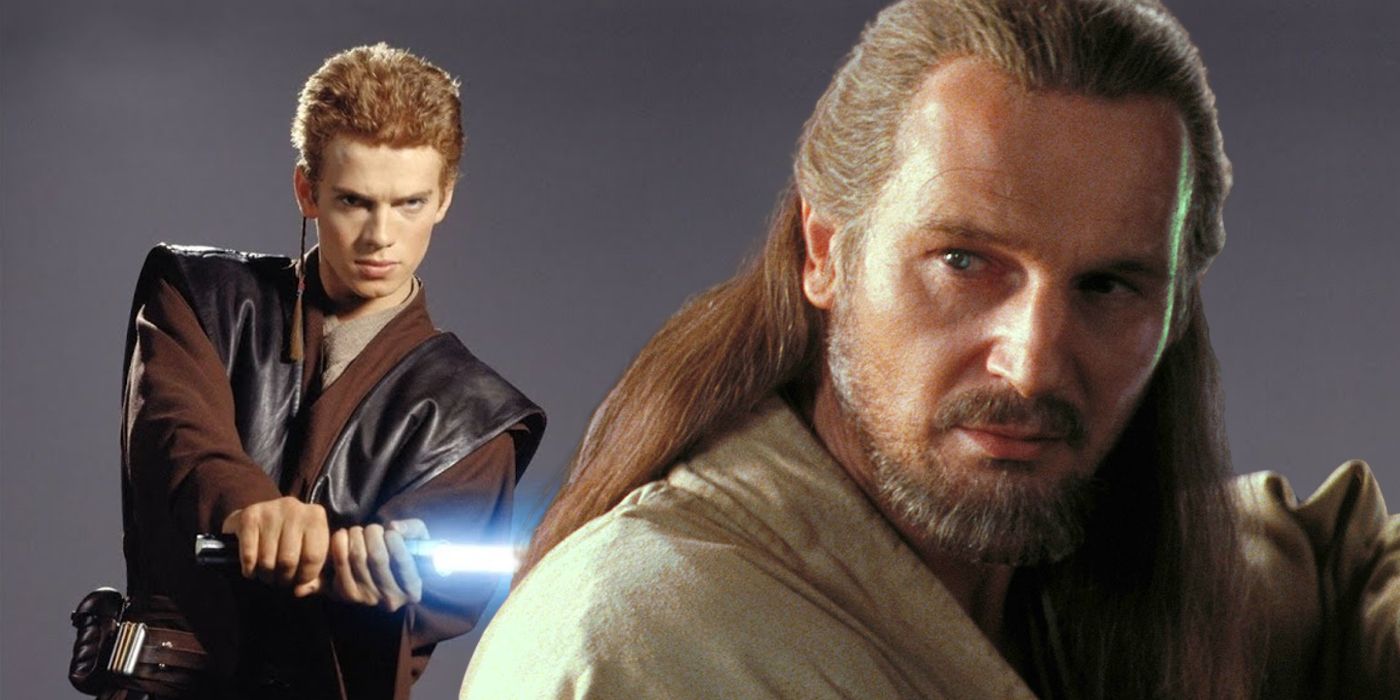 Star Wars has offered more evidence supporting the theory Qui-Gon Jinn's Force ghost attempted to advise Obi-Wan Kenobi. There is a sense in which Qui-Gon Jinn's death was the deciding moment of Anakin Skywalker's life. Had Qui-Gonn survived his duel with Darth Maul, he would have been more than a mentor to Anakin; he would have been the father figure the boy so desperately needed. But Qui-Gon was slain in Star Wars: Episode I – The Phantom Menace, and Anakin's fate was sealed.
Death was not the end for Qui-Gon Jinn; he had learned esoteric Force knowledge that allowed him to manifest his presence after death. It seems to have taken him some time to achieve this, however, and his voice was first heard in Star Wars: Episode II – Attack of the Clones, crying out in sorrow as Anakin slaughtered the Tuskens. E.K. Johnston's novel Queen's Hope suggests Anakin actually heard Qui-Gon's voice speaking to him through the Force, and later he visited the shrine Naboo had set up in the slain Jedi Master's honor. Anakin experienced a sense of peace at the shrine, and believed Qui-Gon had spoken to him.
Related: Star Wars Finally Reveals The Story Of Anakin Skywalker's Mother
Mike Chen's new Star Wars novel Brotherhood supports this idea, with Anakin sensing Qui-Gon's presence some days later, at his knighting ceremony. Plagued with memories of his mother's death, Anakin was provided comfort by "the strong hands of Qui-Gon Jinn on his shoulders, his soothing words whispering in his ears." According to the book, it was not the first time Anakin had felt Qui-Gon was with him, and those moments had always helped him find his emotional center.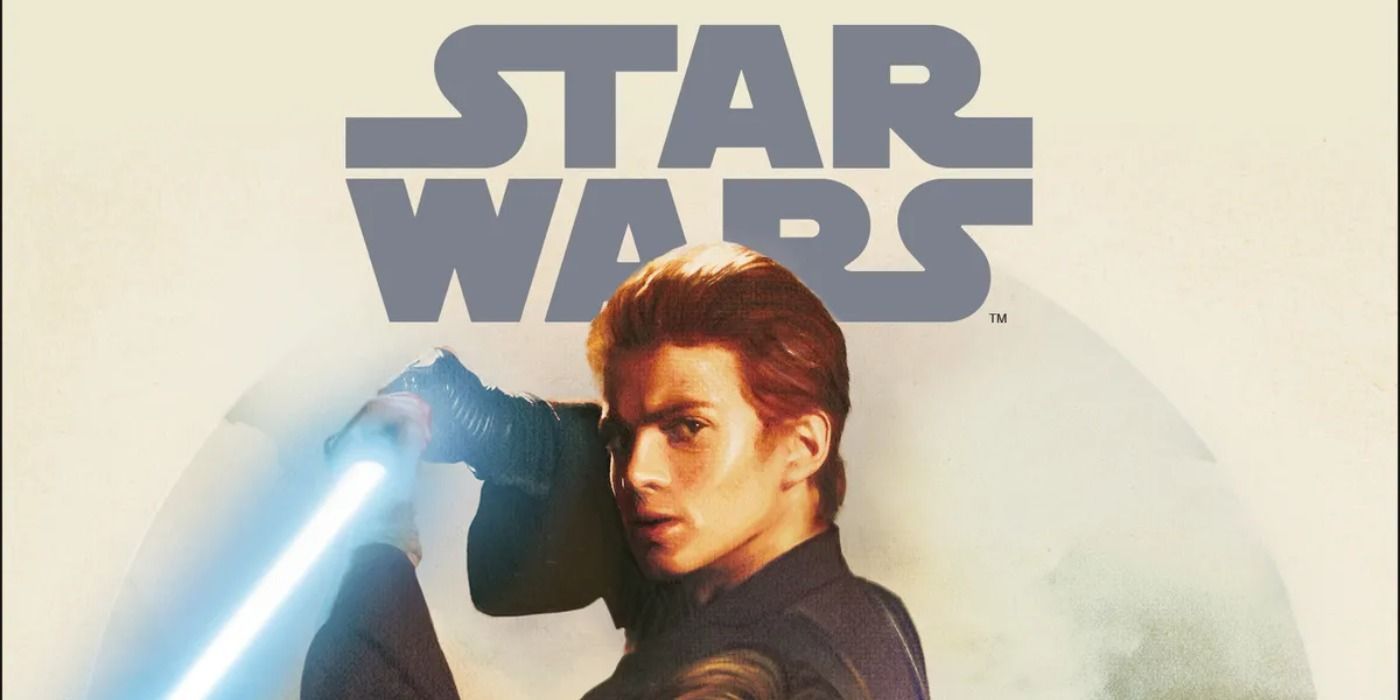 Qui-Gon Jinn was an unusual Jedi, one of the few to have studied the ancient Jedi prophecies. This was why he already believed he lived in the time of the Chosen One, and recognized what Anakin was when he met the boy on Tatooine. He had learned secrets of the Whills that allowed him to continue influencing the physical world after his death, but unfortunately, these skills were only partially learned, and it took him a long time to figure out how to manifest as a Force ghost. That is why he was only able to offer infrequent support to Anakin – and failed to change his destiny.
Qui-Gon would continue to have an influence on the Star Wars saga, however, because after the rise of the Sith he began manifesting to Master Yoda, teaching first the aged Jedi Master and later his old Padawan Obi-Wan Kenobi how to become Star Wars Force ghosts. It's doubtful he continued to appear to Anakin after his fall to the dark side, given the Dark Lord of the Sith was so surprised when he saw Obi-Wan's body melt away in the first Star Wars film. After that point, the Chosen One probably wouldn't have wanted to hear anything from him anyway.
More: Star Wars: One Palpatine Quote Perfectly Explains The Fall Of The Jedi