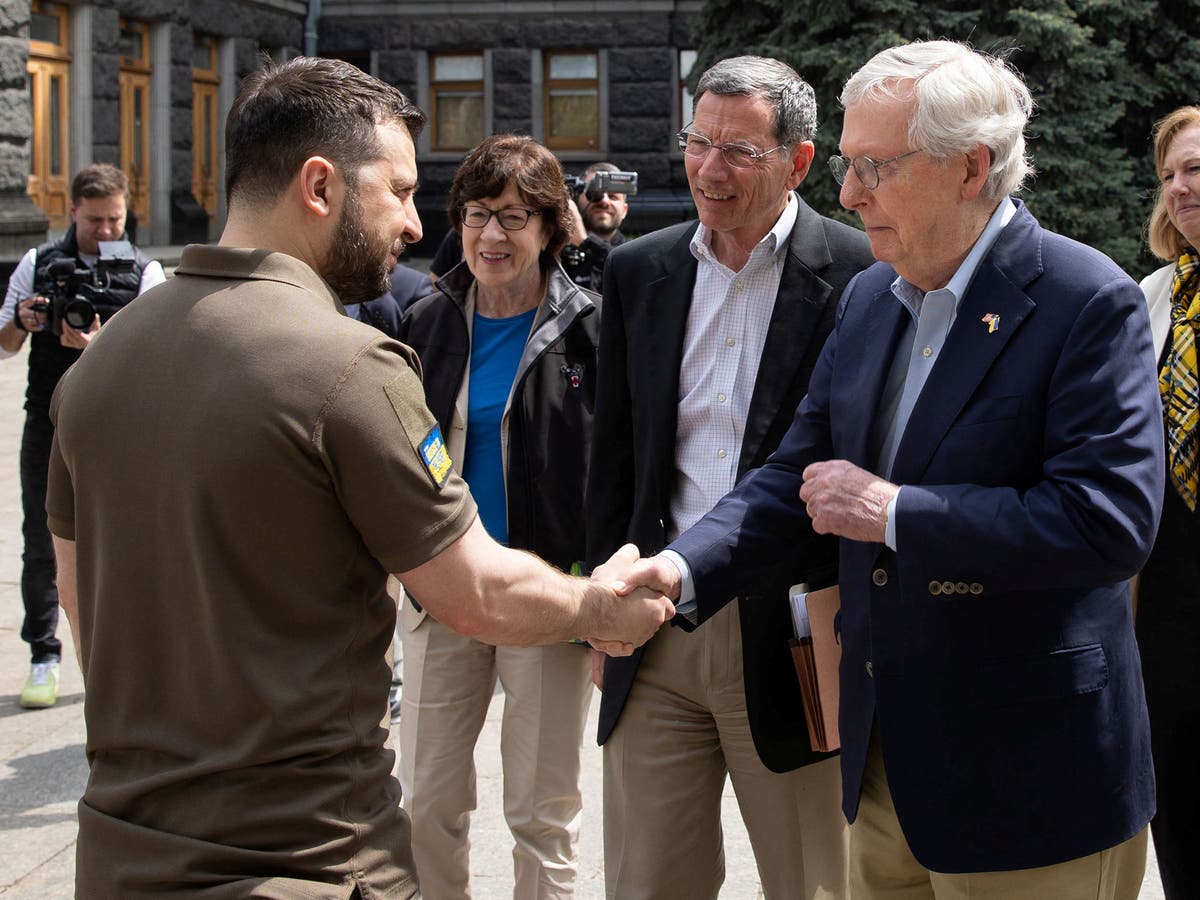 Senate GOP delegation meets Zelensky in Ukraine
US Senate minority leader Mitch McConnell made a surprise visit to Kyiv to meet Ukrainian president Volodymyr Zelensky.
President Zelensky said the visit "is a strong signal of bipartisan support for Ukraine from the United States Congress and the American people," according to a post on his Instagram account.
"Thank you for your leadership in helping us in our struggle not only for our country, but also for democratic values and freedoms. We really appreciate it," Mr Zelensky said. Mr McConnell was joined by three Republican senators.
Earlier, a Russian defence chief warned Britain and the US again of Moscow's new arsenal of intercontinental ballistic missiles.
The RS-28 Sarmat, or Satan-2, hypersonic nuclear missile could strike Britain in just "200 seconds", said Russia's defence committee deputy chair Aleksey Zhurvlyov.
Mr Zhurvlyov blamed the US and UK for provoking Finland to join Nato – a move considered in Moscow to be a risk to Russian security.