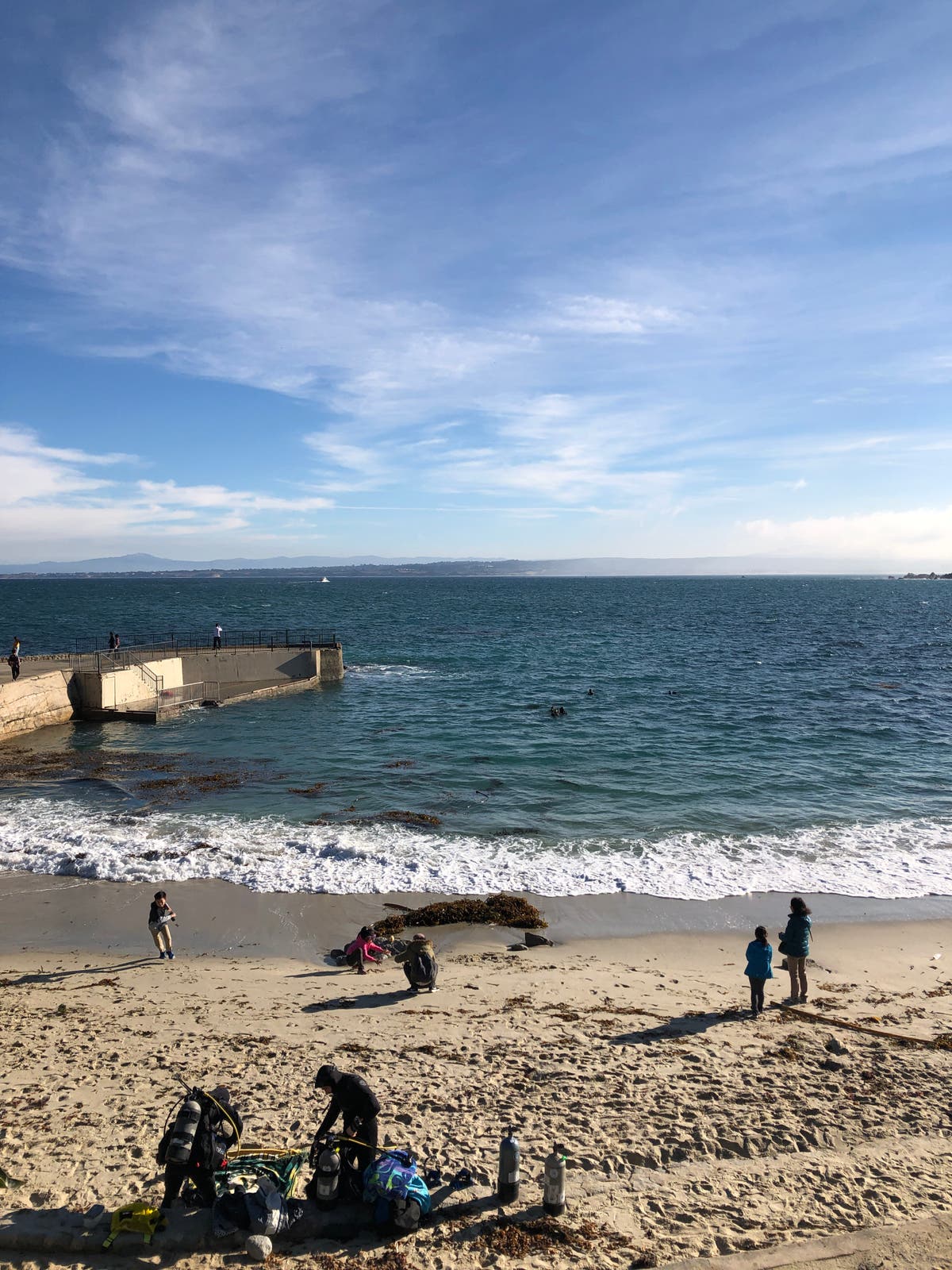 A surfer was hospitalised after a shark attack on Wednesday off the Northern California coast.
Someone on shore at Lover's Point Beach in the town of Pacific Grove saw what appeared to be a struggle in the water and called 911, according to witnesses.
Emergency responders arrived at 10.47am and pulled the surfer, who was still conscious, out of the water, according to the Monterey Herald.
The man was later taken to the hospital with injuries to the leg and stomach, Pacific Grove city councilman Joe Amelia told KSBW.
"They got to him quickly," a local fire official told the Carmel Pine Cone.
The Pacific Grove Police Department told The Independent it could not confirm whether the man was a surfer or swimmer, and that the department did not know the extent of his injuries.
The individual's name has not been released.
The PGPD said the man was being treated at Natividad Medical Center in Salinas, California.
The Independent has reached out to the hospital for comment.
Officials have shut down the beach for the time being, roping off entrances with caution tape and signs warning about sharks.
The beach will be closed for 48 hours, according to California State Parks protocol.
People could see the shark from the beach, Pacific Grove resident Rhonda Navarro told KION.
Shark attacks of all kinds are extremely rare and rarely fatal. Since the 1950s, there have only been 202 shark incidents in California involving all species of shark, according to the California Department of Fish and Wildlife, most involving white sharks. As of March 2022, 15 of those incidents were fatal.
"It is important to note that while human beach use and ocean activities have greatly increased due to the growing population and greater popularity of surfing, swimming, and scuba diving, shark incidents have not increased proportionally," the department says on its website. "This is even more evident when looking at incidents where a person was injured."
According to one research project, the chances of being bitten by a shark are 1 in 11.5 million. The most dangerous part of an ocean swim, many argue, is the drive to the beach.
Nonetheless, humans kill about 100 million sharks a year, out of a mix of commercial interests and cultural fears of the imposing predators, often driven by movies like Jaws and sensational media coverage.