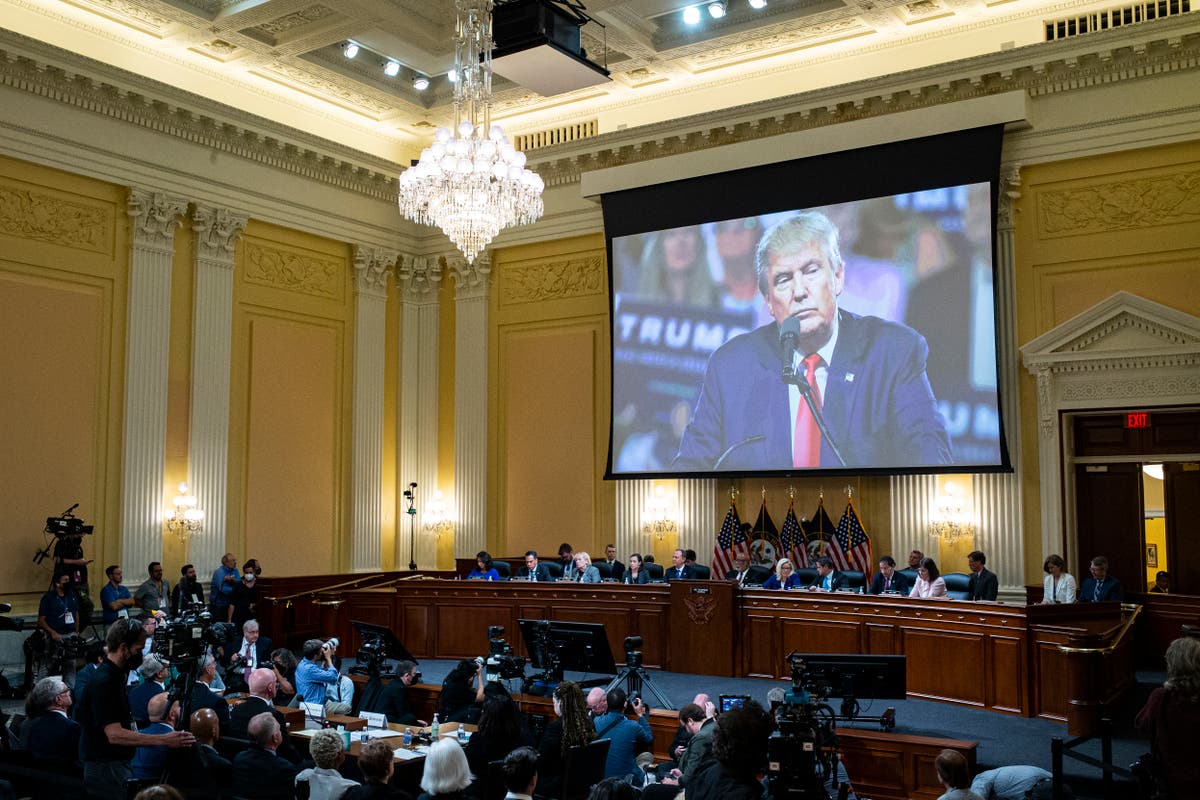 'I've lost my name, I've lost my reputation': Voting official givers testimony at Jan 6 hearings
New images have emerged from unseen documentary footage showing Donald and Ivanka Trump being interviewed by filmmaker Alex Holder in the run-up to the 6 January Capitol riot.
The footage, which includes some 11 hours of interviews with the Trump family between the 2020 election and the insurrection, reportedly may contradict Ivanka Trump's testimony that she agreed with Bill Barr that the election was not stolen.
Meanwhile, the committee has announced that with a flurry of law enforcement activity on Wednesday and a steady stream of new evidence, it is pausing its schedule after today's hearing to resume once the House comes back from its 4 July recess.
The panel is in the process of securing the co-operation of longtime right-wing activist Ginni Thomas, wife of Supreme Court justice Clarence Thomas. Congressman Mo Brooks, who spoke at the 6 January rally outside the White House, has also offered to testify, but says he will only do so in public.