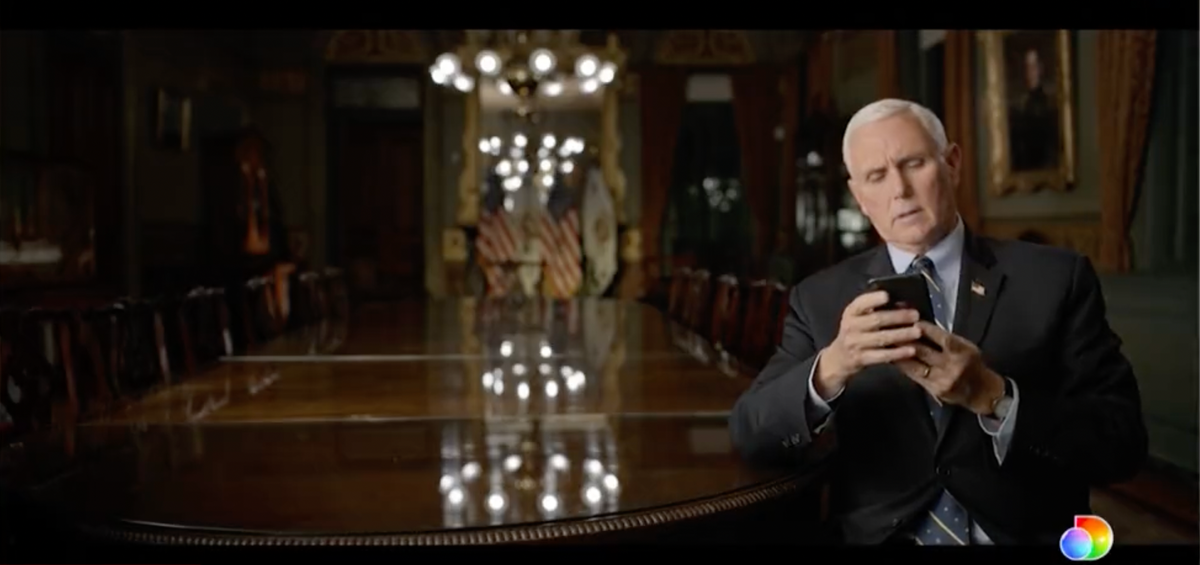 Documentary film footage from British filmmaker Alex Holder recorded Vice President Mike Pence's reaction as the House Speaker Nancy Pelosi demanded from the chamber that he invoke the 25th amendment to remove Donald Trump as president during the final days of his term.
Mr Pence, who ultimatley did not invoke the 25th amendment, appears nonplussed in the footage.
"I join the Senate Democratic leader in calling on the Vice President to remove this President by immediately invoking the 25th amdendment," Ms Pelosi is heard saying in the documentary clip. "If the Vice President and cabinet do not act, the Congress may be prepared to move forward with impeachment."
The evening of the interview with Mr Pence, January 12, the House passed its resolution calling on Mr Pence to invoke the 25 amendment to declare Mr Trump unfit to serve and remove him from office. Rep. Adam Kinzinger of Illinois was the only Republican to vote for the resolution, and is now one of just two Republicans on the January 6 committee.
Prior to the House vote on the resolution, Mr Pence wrote a letter to Ms Pelosi in which he said that he would not invoke the 25th amendment as he did not believe it was in "the best interest of our Nation or consistent with our Constitution."
The next day, the House voted to impeach Mr Trump for the second time — only for the Senate to again acquit Mr Trump days later and allow him to finish his term in office and potentially run for president again in the future.
In the documentary clip, Mr Pence is seen watching the hearing process unfold — at one point clearing his throat and reading a copy of a document or message on his phone and asking an aide to print him off a hard copy.
The documentary states on a screen at the end of the clip that Mr Pence, who was a focal point of plots to overturn the result of the 2020 election and keep Donald Trump in power, declined to talk about the events of January 6.
This story will be updated.