At one point during their hour-long podcast conversation, Rex brought up Stephen's recruitment and how he tried to help him land a spot on Duke's roster as a walk-on. However, Blue Devils head coach Mike Krzyzewski and associate head coach Johnny Dawkins ultimately turned him down. "When Steph was in high school, he was going into his senior year and he wanted to go to an ACC school — he wanted to go to Duke," Chapman said, and Dell agreed. "And I knew Johnny Dawkins a little better than you did at the time, because I was with [agent] David Falk and Johnny was also with David Falk. I remember you said, 'Steph would like to go there!' Johnny and Coach K won't like that I'm telling this, but so what… I called Johnny one day and I said, 'Look, Dell's son, Stephen, he's [good]…' And he said, 'Yeah, yeah, I know. Let me get back with you.'
"This was just to be a walk-on. This was just to be a walk-on! He got back with me the next day and he said, 'We're full up this year, maybe next year though.' So, Stephen signed with Davidson."
Source:
Alex Kennedy @ basketballnews.com
What's the buzz on Twitter?


Mark Medina
@
MarkG_Medina
Steve Kerr on Steph Curry: "This is the best I've ever seen him." Kerr mentioned how moving forward it will be harder for Steph to log full 82-game seasons, but envisioned "there's no reason he can't have playoff runs like this." –
2:56 PM


Kristian Winfield
@
Krisplashed
What's the ceiling on this lineup:
– Westbrook
– Harris
– Durant
– Simmons
– M. Turner
—
– Mills
– Curry
– Tucker/Ingles
– Ja. Green
– Biyombo
– K. Edwards
– C. Thomas
– D. Sharpe –
12:09 PM

Kylen Mills
@
KylenMills
My favorite photo from today. The confetti rained down as Steph Curry let out a yell, while the bus crossed the threshold into the official parade route & fans erupted. A 4-time NBA Champion & the 2022 Finals MVP. "What are they gonna say now?" #dubnation #goldblooded @kron4news
pic.twitter.com/Lxx5rLfJN2
–
8:36 PM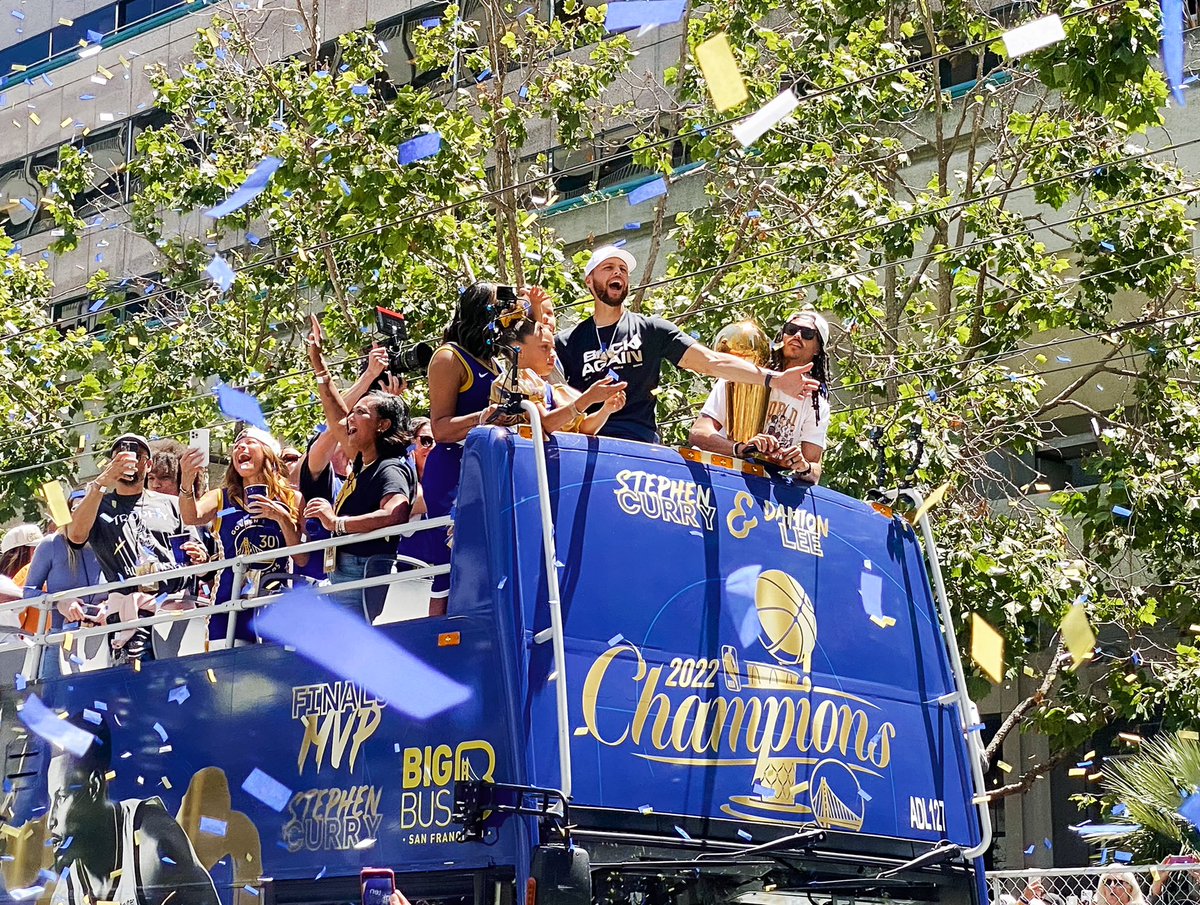 CJ Holmes
@
CjHolmes22
Stephen Curry jokingly said that he won't be good until he plays for Steve Kerr on Team USA.
Would you guys like to see Curry in the 2024 Olympics? –
6:16 PM






Kylen Mills
@
KylenMills
We've got plenty of gear for sale along the parade route – fan horns. Chef Curry hats, and Draymond Green big heads!! 😆 😂 this is at Market and Drumm streets near the start of the parade route. It is already a party down here! @kron4news #dubnation #goldblooded
pic.twitter.com/ADCU0PgUJe
–
10:57 AM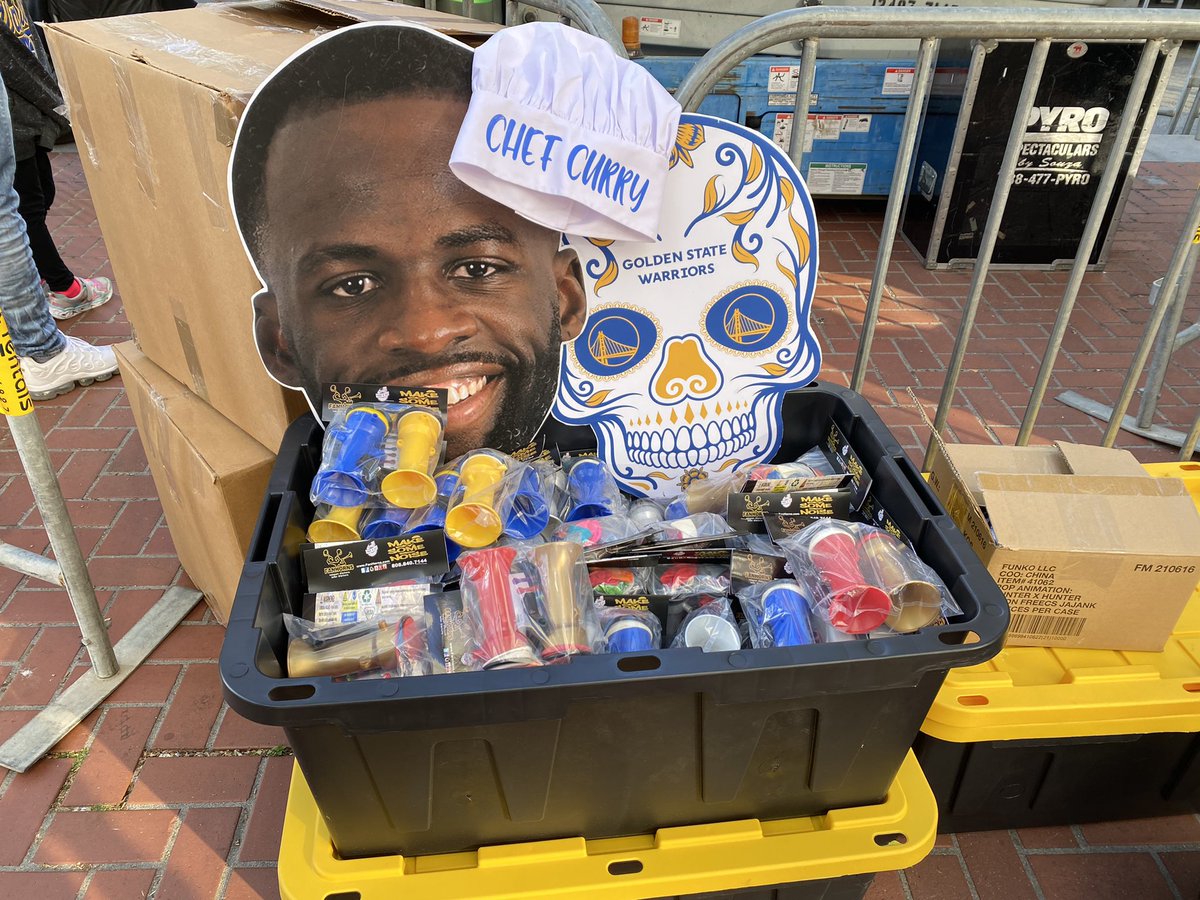 Tommy Beer
@
TommyBeer
hard not to feel bad for KD, but he's in a mess of his own making.
Durant chose to leave the comfy confines of Golden State and the chance to spend the rest of his career alongside another all-time great in Steph Curry.
Instead, KD decided to hitch his future to Kyrie Irving. –
10:19 AM
"Well, Stephen blows up, of course. At the end of that year, everybody in the country wanted Stephen," Chapman said. "They saw that he was at Davidson and thought, 'No way he stays at Davidson.' And
when I say everybody, I mean everybody — Kentucky, Tennessee, Duke, everyone wanted Stephen to come. And I had people calling me [asking], 'Can you put me in touch with Dell?'
-via
basketballnews.com
/ June 23, 2022
To leave a comment, you will need to
Sign in or create an account
if you already have an account. Typed comments will be lost if you are not signed in.