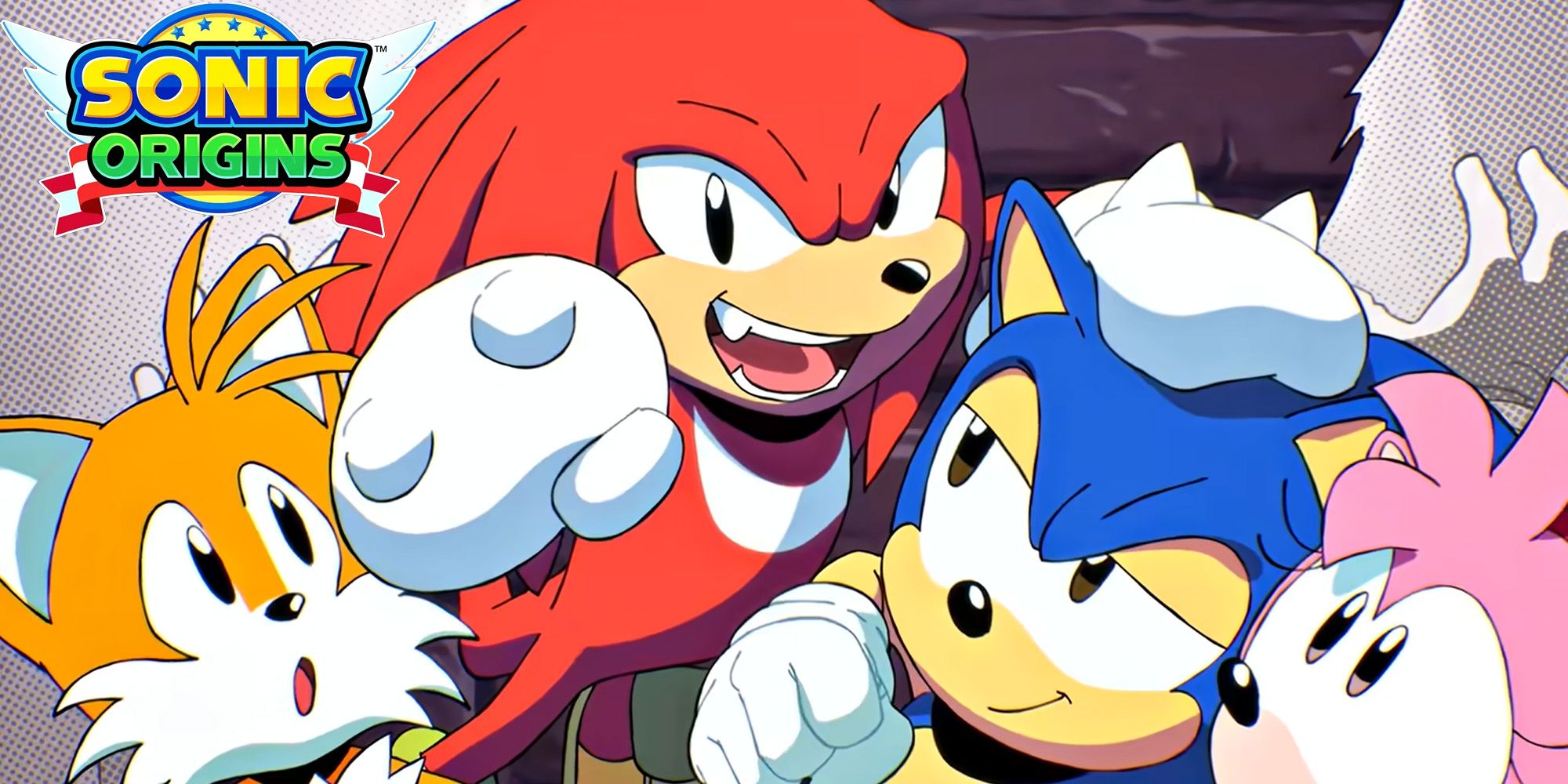 In addition to offering remastered classic Sonic games, Sonic Origins allows players to unlock content in their Museum collection of music, artwork, videos, and animations. Sonic Origins is a rerelease of four classic Sonic games from the Sega Genesis and Mega Drive: Sonic the Hedgehog 1, Sonic 2, Sonic 3 & Knuckles, and Sonic CD. While each of these titles can be played in the original 4:3 mode, players can explore new content with the Anniversary Mode, Sonic Origin's Mirror Mode, and through the Museum.
The Sonic franchise has successfully branched out from videogame content in the past three decades. In addition to successful movies, there have been comic books, cartoons, and spinoffs. The Museum offers players a chance to unlock a lot of content from Sonic's more than thirty-year history. The Museum is accessible from the main menu screen; scroll right until the last screen, which shows the Museum. Within the Museum are three tabs: sounds, illustrations, and movies. The sounds play different music from the games, the illustrations show character sprites, box art, and the original manual covers, and the movies show animation sequences.
Related: Sonic Origins: How to Play as Super Sonic
There are three main ways to unlock all of the content in Sonic Origin's Museum: purchase Sonic Origin's DLC content, farm coins, or play the game in various modes. In addition, the Museum allows players to experience more from the Sonic franchise, and for those who enjoy completing games 100%, it provides opportunities to play and replay levels.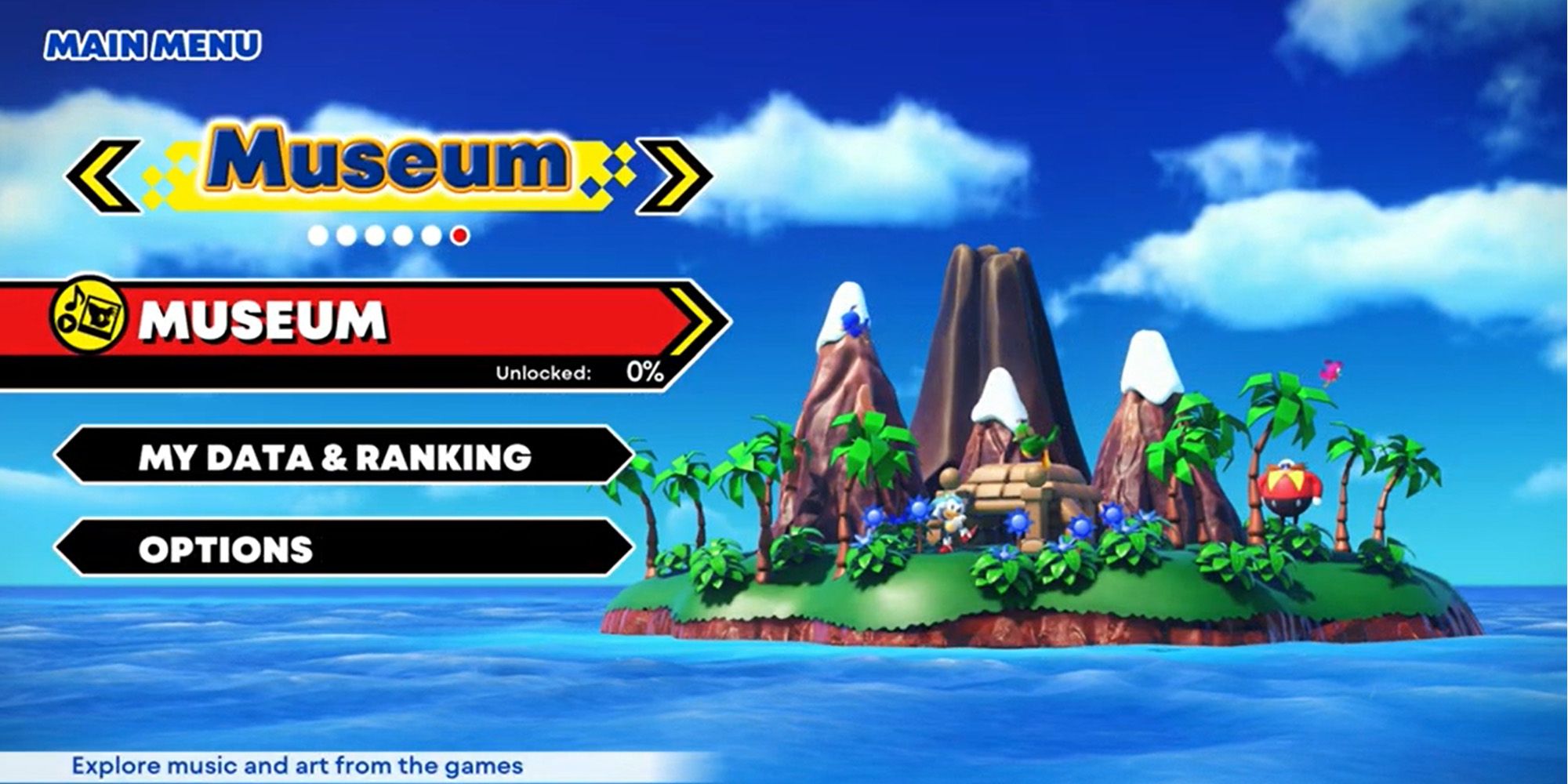 Purchase different DLCs. While this certainly isn't the most cost-effective option, players can purchase different Sonic Origins DLCs that automatically unlock much of the Museum content. In addition, there are planned DLC drops, the "Classic Music Pack" and "Premium Fun Pack," which will provide more content for the Museums. Currently available in the Digital Deluxe version of Sonic Origins, which offers additional music from various Mega Drive and Genesis titles without players needing to unlock it during gameplay. This is a fast way for players to unlock Museum content if they don't want to wait or grind for coins in-game.
Collect coins to use for unlocking items. Players can earn coins for unlocking content by completing Missions, playing in Boss Rush mode, or getting 1-ups. Sonic Origins' Anniversary Mode of the game has infinite lives, so instead of earning 1-ups, players will get coins they can use to unlock items in the Museum. This method requires more grinding, but it's how most Museum items can be unlocked if players don't want to purchase DLCs.
Play the game. Some items are unlocked by encountering them in the game, like the intro and outro animation sequences. Play Sonic Origins with friends to speed up the process. Additionally, earning achievements and trophies will unlock certain items in the Museum.
By purchasing DLCs or farming for coins, players will be able to unlock all of the content available in Sonic Origin's Museum. While this is not a necessary aspect of the game, the Museum is a fun way for Sonic fans, new and old, to enjoy past content and play the game to completion.
Next: A Sonic The Hedgehog Game Based On The Movies Probably Isn't Coming
Sonic Origins is available on PS5, PS4, Xbox Series X|S, Xbox One, Nintendo Switch, Steam, and PC.