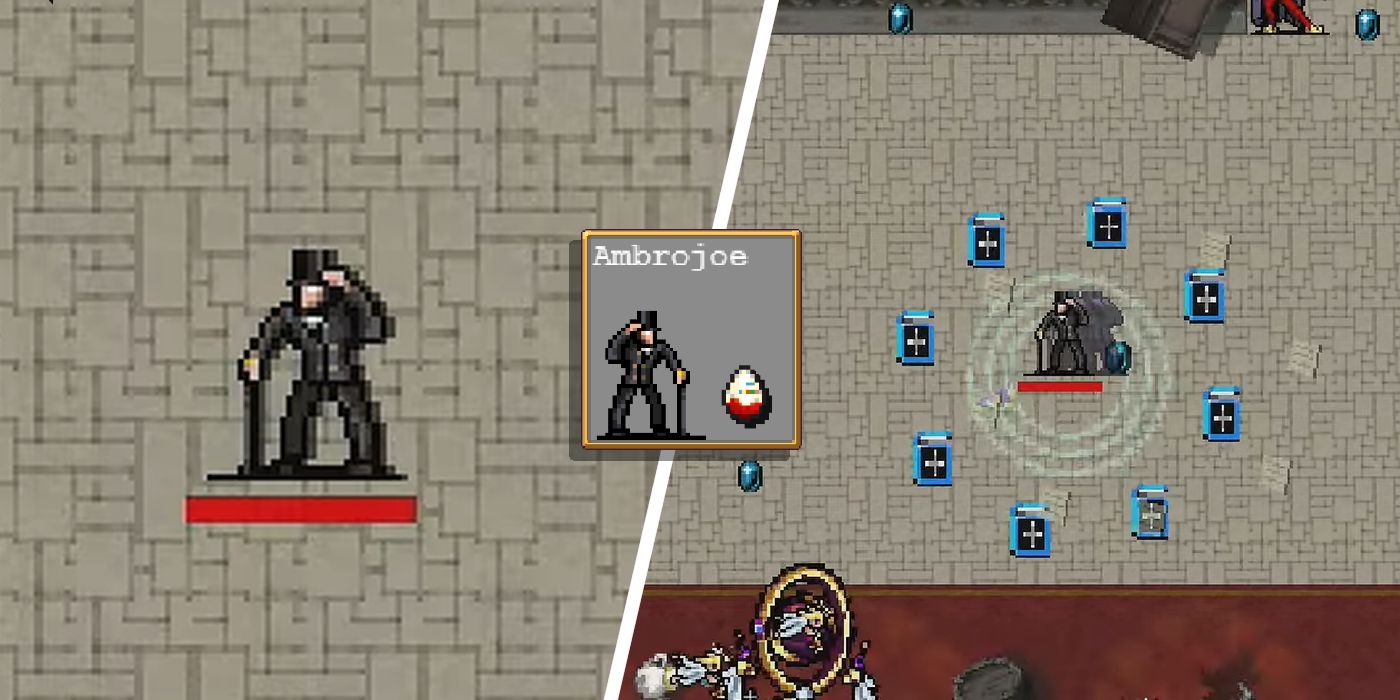 Sir Ambrojoe is a playable character in Vampire Survivors, capable of getting more projectiles every 20 levels at a max of +3 for each level. This passive correlates with Sir Ambrojoe's unique affinity with Amount, a stat determining how many extra projectiles a weapon has. By default, the player has a base Amount of 0 before modifications, but Sir Ambrojoe starts every Stage in Vampire Survivors with a +10 Amount. However, he loses -2 Amount every level until Level 6. At this point, the Amount bonus will reach 0, the aforementioned default value. Afterward, he then receives +1 Amount every 20 levels until Level 60 at a max of +3 for each level.
To unlock Sir Ambrojoe in Vampire Survivors, players must first gain access to the Cappella Magna, the fifth Stage in the game. This Stage becomes available once players have completed the secret area known as the Holy Forbidden.
Related: How to Unlock Toastie in Vampire Survivors
To enter the Holy Forbidden in Vampire Survivors, players need to complete the Lunar Eclipse event in Moongolow. This second Bonus Stage becomes accessible after fans have unlocked Hyper Mode for four Normal Stages. Next, players must enter Moongolow and start the Lunar Eclipse event by surviving until the 12-minute mark. After 14 minutes, a special boss known as Moon Trinacria will spawn, and if the protagonist successfully slays this being, they will be immediately sent to the Holy Forbidden.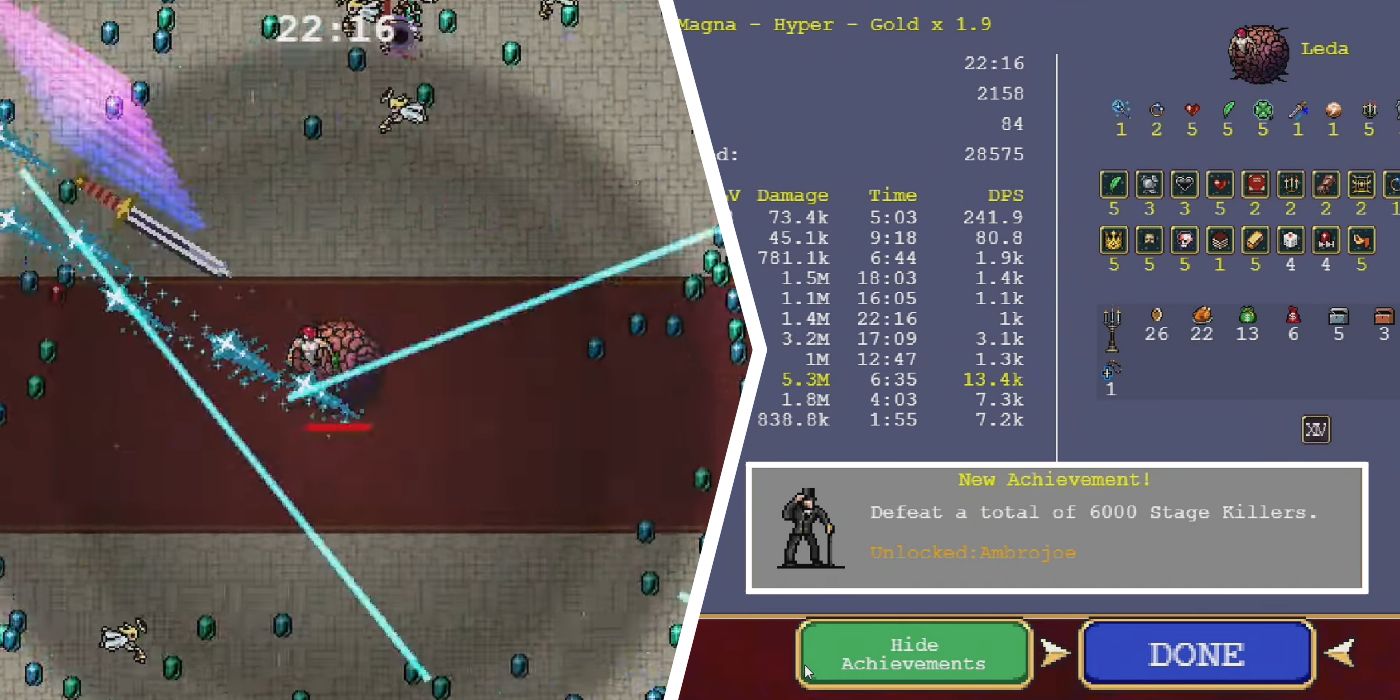 After reaching the Holy Forbidden, follow the corridors eastward until reaching the end of the zone. Here, players will encounter a rushing river of glitching icons, in the midst of which sits the Yellow Sign Relic. Collect the Relic to complete the Holy Forbidden and unlock access to the Cappella Magna.
Once in the Cappella Magna, players must survive until the 21-minute mark, after which a unique enemy called the Stagekiller will appear. This enemy will resemble the playable character that the player used when entering the Holy Forbidden. The Stagekiller will function as a normal enemy with HP based on the player's level. After defeating this foe, the protagonist must endure another 5 minutes to reach the 26-minute mark on the Stage in Vampire Survivors. Once this point has been achieved, another unique mob known as the Elite Stagekiller will spawn into the room. Despite its name, it is not much different from the Stagekiller other than slightly higher HP. Once the player has slain a total of 6,000 Stage Killer and Elite Stage Killer in Cappella Magna, they unlock Sir Ambrojoe in Vampire Survivors.
Next: Vampire Survivors: How to Unlock Concetta
Vampire Survivors is available on PC via Steam.