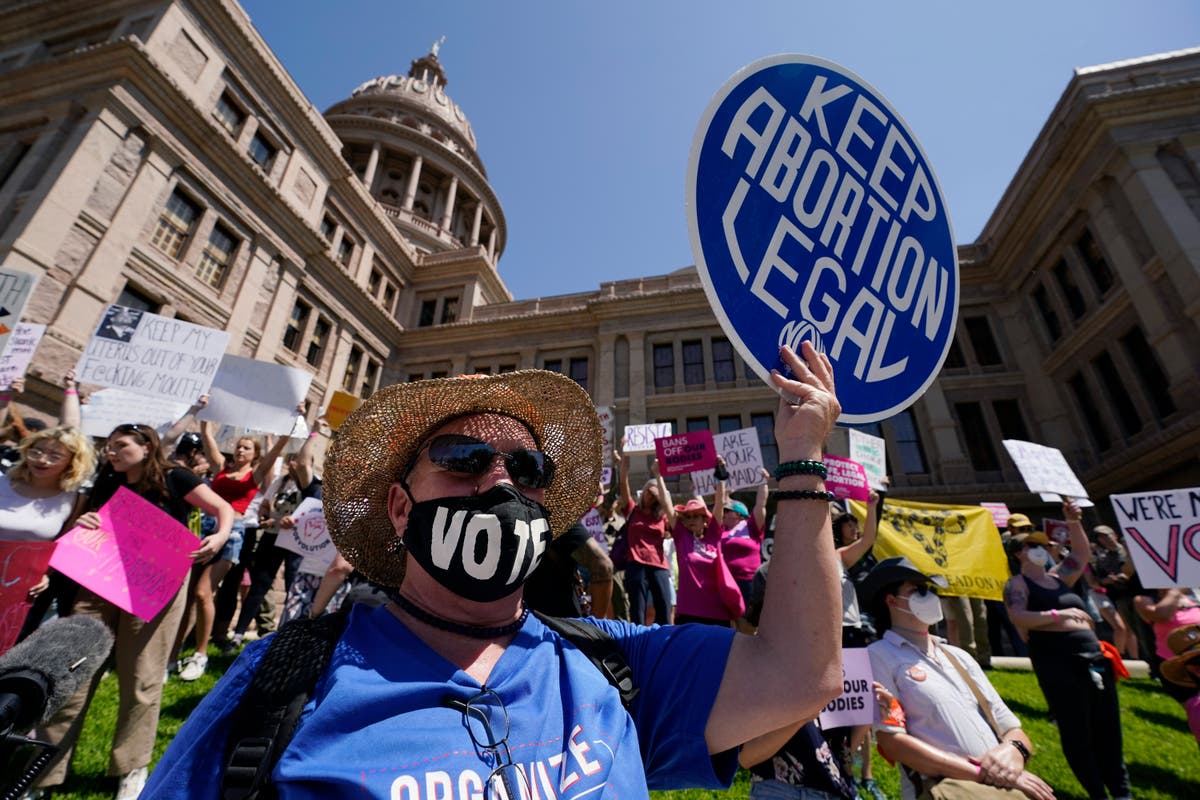 'A crime' Senate has not codified Roe v Wade, says congresswoman
Celebrities criticised the Supreme Court overturning of Roe v. Wade at the 2022 BET Awards last night.
Actress Taraji P. Henson opened the annual show addressing both abortion rights and gun violence, saying: "It's about damn time we talk about the fact that guns have more rights than a woman. It's a sad day in America."
"A weapon that can take lives has more power than a woman who can give life if she chooses to," Ms Henson added.
Speeches throughout the night continued to focus on Roe v. Wade as singer and actress Janelle Monáe said: "Owning our truth and expressing ourselves freely and unapologetically in a world that tries to control and police our bodies, my body and our decisions."
It comes after abortion rights protesters, including Full House actress Jodie Sweetin, were shoved to the ground by police officers during a demonstration in Los Angeles on Saturday following the US Supreme Court's decision to strike down the constitutional right to abortion care.