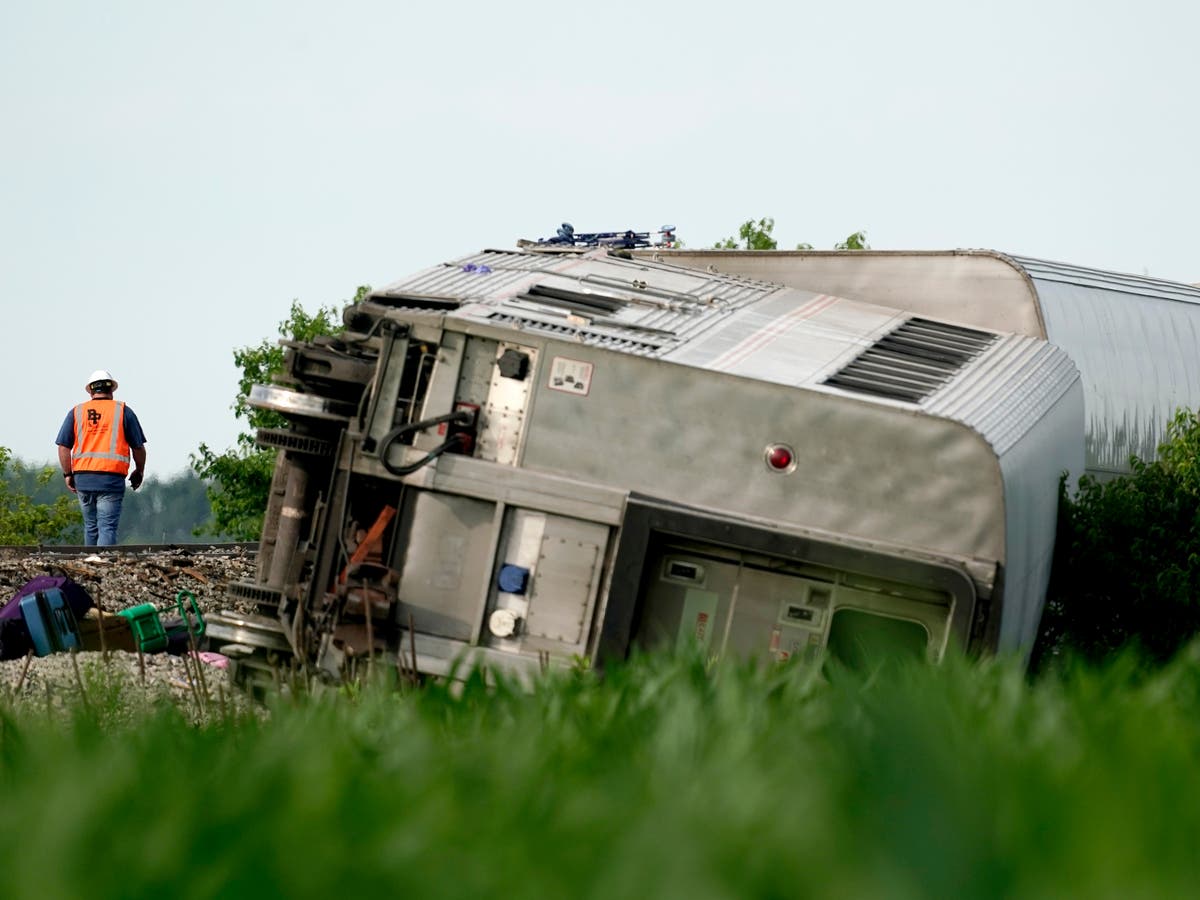 Train carrying 243 passengers derails near Kansas City, Missouri
A woman's mother and aunt from Olathe, Missouri, have been identified by family as being among the four people killed when an Amtrak train carrying 275 people derailed after hitting a dump truck in Kansas City, Missouri, according to local news outlet KSHB.
The Missouri State Highway Patrol said three passengers died and the driver of a dump truck that collided with the Los Angeles to Chicago service were among the dead, who have not been named.
Investigtors are currently at the scene of the crash in Mendon, Missouri, and the railroad is expected to remain closed for a matter of days following the collision at railroad crossing on Monday afternoon.
Amtrak, which confirmed 275 passengers and 12 crew members were on board the Southwest Chief intercity train, said it is "deeply saddened" to learn about the deaths of the passengers and the truck driver.
The incident was the second in two days for Amtrak trains. On Sunday, three people were killed and two others suffered severe injuries after a train carrying 85 passengers hit a vehicle in rural California.