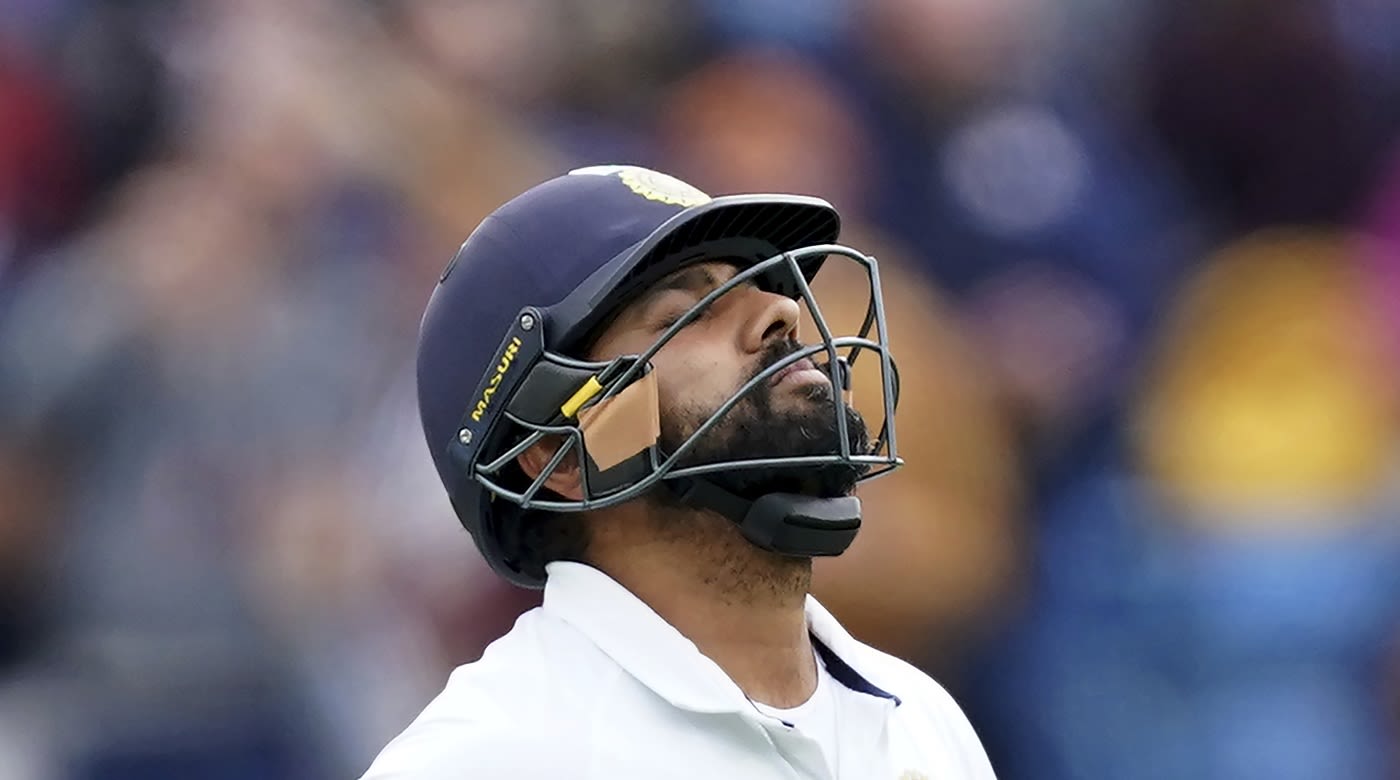 India captain
Rohit Sharma
is battling against the deadline to be available for the Edgbaston Test against England after testing positive for Covid-19 once again on Wednesday morning. ESPNcricinfo has learned that Rohit will undergo two further tests – one this evening and another on Thursday – before the Indian team management takes a final decision on his availability for the Test, which starts on Friday. Should Rohit miss the Test,
Jasprit Bumrah
will captain the side for the first time.
Rohit, who tested positive on the second day of the warm-up match in Leicester last week, has been serving the five-day isolation as recommended by the UK government. Today was the fifth day, but Rohit was absent from India's training session.
"He is being monitored by our medical team. He has not yet been ruled out," head coach Rahul Dravid said. "Obviously he needs to get better. He will have a tests tonight and tomorrow morning. We still have 36 hours before the match."
While there has been no official update from the BCCI on who will lead India in case Rohit doesn't play in the Test, it is understood that Bumrah will take up the role. India didn't nominate a vice-captain after KL Rahul, who was named Rohit's deputy when the squad was picked in May, was ruled out having picked a groin injury earlier this month.
Bumrah was the vice-captain during India's previous Test series, against Sri Lanka at home. Bumrah incidentally has never led in any cricket, and this will be his maiden captaincy stint. He will also become the first fast bowler to captain India since Kapil Dev.
Speaking at a press conference ahead of the Sri Lanka series, Bumrah had said he would never "shy away" if he was given the opportunity to lead India. "If given an opportunity at any scenario, it would be an honour and I would never ever shy away from that, but it is something that I don't go looking for," Bumrah had said. Despite the lack of captaincy experience, Bumrah had said he remained confident of performing the leadership duties as he had grown in his role as a strike bowler both for India and at Mumbai Indians in the IPL.
"Whatever role is asked of me, I would do it with the best ability. You are always a leader when you are a senior member of the team, so it's just a post that comes with you. Basically, you try to help all the people in whatever capacity you can. Even in Mumbai Indians, you have got a lot of senior players but now I am one of the senior players as well, so you help the captain, you help everyone, you play the leadership role even when you are not asked to.
"That's how I look at it. I never want to [be the captain] just for personal satisfaction. It's just a post, it's just a name, you have to do your job and you have to help people in the best way you can."