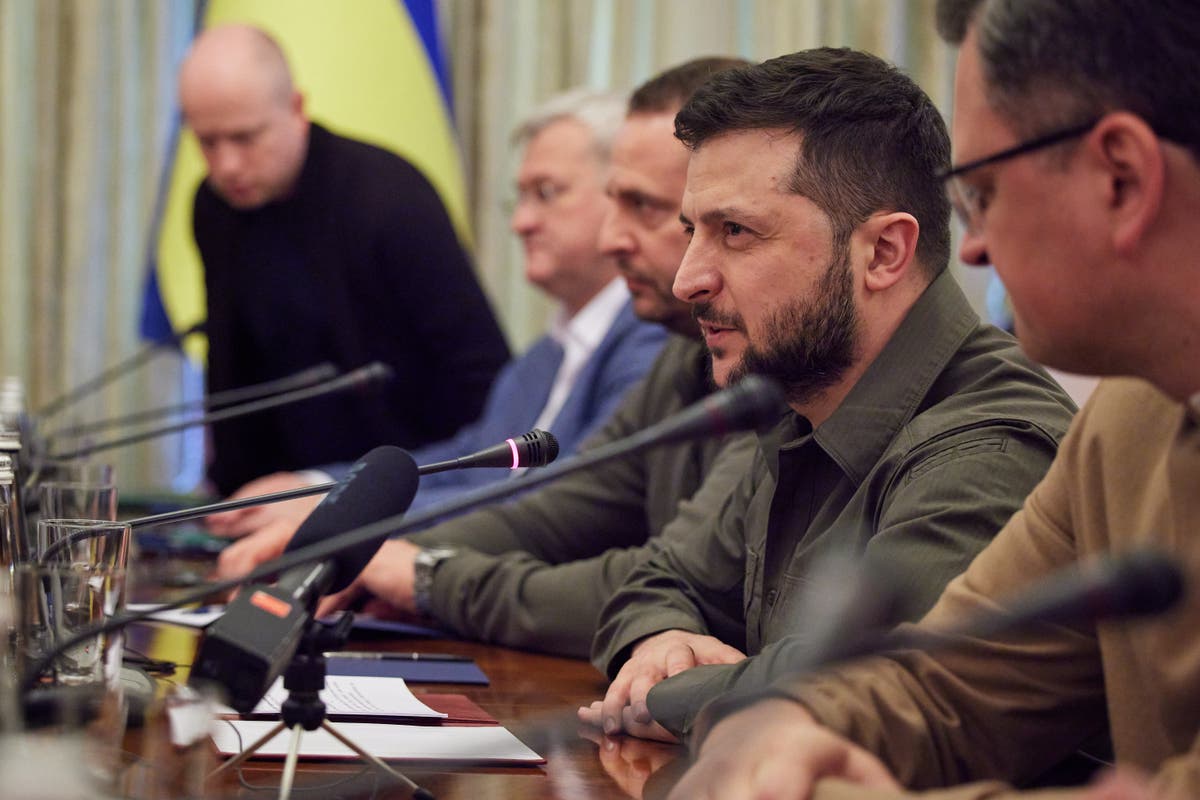 Moment Russian missile hits Ukrainian shopping centre
The Russian bombing of a theatre in Mariupol in March was a "clear war crime", Amnesty International has said in its latest investigative report.
The NGO's report details how the Russian forces "likely deliberately targeted the theatre despite knowing hundreds of civilians were sheltering there on 16 March, making the attack a clear war crime".
Amnesty International said two 500kg bombs were dropped by the aircraft that "struck close to each other and detonated simultaneously".
Meanwhile on the war's frontline, Russian soldiers amped up their offensive in eastern Ukraine on Thursday as regional governor Serhiy Haidai said that "absolutely everything is being shelled" in the city of Lysychansk.
"Fighting is going on all the time. The Russians are constantly on the offensive. There is no let-up," Mr Haidai said.
And a top US intelligence official said Vladimir Putin still wants to take over most of Ukraine and the outlook for the war remains "pretty grim".