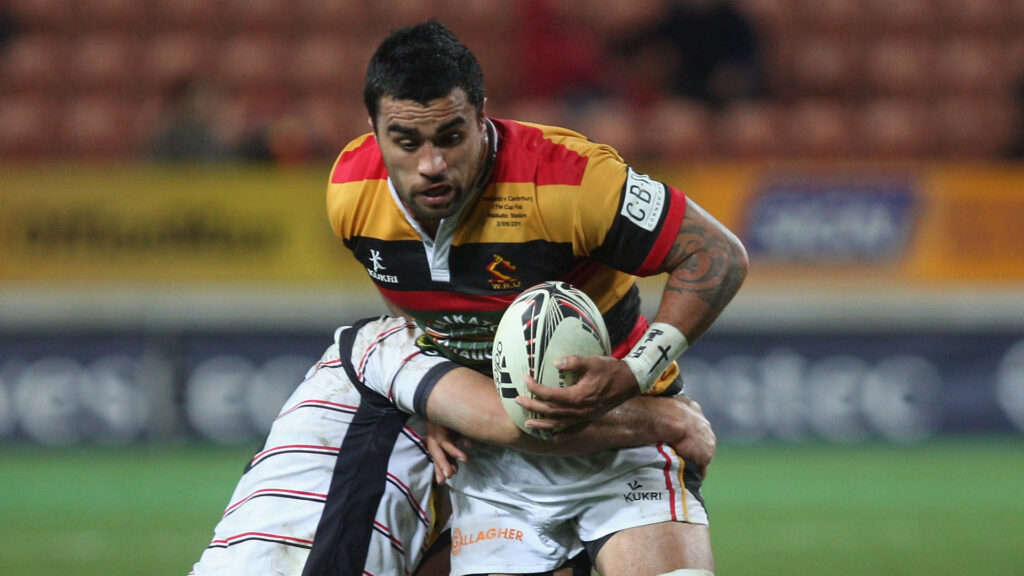 4:20am, 05 August 2022
While the kick-off of the latest iteration of New Zealand's provincial completion may be playing second-fiddle to the All Blacks' tour of South Africa at present, Waikato have managed to name a side that should attract plenty of eyes when they take on Hawke's Bay this weekend.
Waikato, the current champions of the NPC, will run out an experienced team for their first match of the season, which includes 13 players who featured in last year's grand final.
It's the inclusion of impending centurion Liam Messam and returning All Black Damian McKenzie that will unsurprisingly capture the most attention, however.
Messam, who made his debut for Waikato back in 2003 – when current All Blacks coach Ian Foster was in charge of the provincial side – was poised to earn his 100th cap last season until Covid forced the team to relocate to the Bay of Plenty for the latter stages of the campaign. Messam remained in Hamilton, however, and managed to earn his 99th cap appearance in the grand final when the side was able to return to the local region.
Accruing 100 runs on the board will mark an incredible achievement for the former All Black, who has also clocked up 43 caps for the national side and is the most capped Chiefs player of all time, with 184 appearances to his name.
Damian McKenzie, meanwhile, will make his first professional appearance in New Zealand since last year's mid-year tests. While the pocket rocket travelled to Australia and Europe with the All Blacks for the Rugby Championship and northern tour, he found himself playing second-fiddle to Jordie Barrett in the No 15 jersey.
Following the test campaign, McKenzie suggested that he was weighing up a permanent shift to the first five role for his time in Japan, where he had signed to play for Tokyo Sungoliath for the season. Although McKenzie spent much of his time at fullback, he continued to shift between the two positions throughout the campaign and now appears to be set for an extended run at No 10 for Waikato.
McKenzie will partner Xavier Roe in the halves while the Chiefs' debutant of the season, Cortez Ratima, will provide back-up for Roe off the bench.
In the midfield, D'Angelo Leuila – one of the heroes of last season – will line up alongside Hurricanes centre Bailyn Sullivan. Debutants Daniel Sinkinson and Tepaea Cook-Savage will combine with the experienced Liam Coombes-Fabling, with Alapati Leuia and Mosese Dawai covering the outside backs on the bench.
Up front, co-captain Ayden Johnstone, Rhys Marshall and George Dyer form an impressive front-row while James Tucker and Hamilton Burr will resume their successful partnership from last season.
Messam – wearing the No 6 jersey – will link up with Mitch and Luke Jacobson in the loose forwards.
Pita Anae-Ah Sue, Rob Cobb, Sefo Kautai, Laghlan McWhannell and Jack Lam round out the reserves.
Altogether, 21 of the 23 players named for Saturday's match have played Super Rugby.
This weekend's fixture kicks off at 4:35pm NZT from Waikato Stadium.
Waikato: Tepaea Cook-Savage, Liam Coombes-Fabling, Bailyn Sullivan, D'Angelo Leuila, Daniel Sinkinson, Damian McKenzie, Xavier Roe, Luke Jacobson, Mitch Jacobson (cc), Liam Messam, Hamilton Burr, James Tucker, George Dyer, Rhys Marshall, Ayden Johnstone (cc). Reserves: Pita Anae-Ah Sue, Rob Cobb, Sefo Kautai, Laghlan McWhannell, Jack Lam, Cortez Ratima, Alapati Leuia, Mosese Dawai.
Comments
Join free and tell us what you really think!