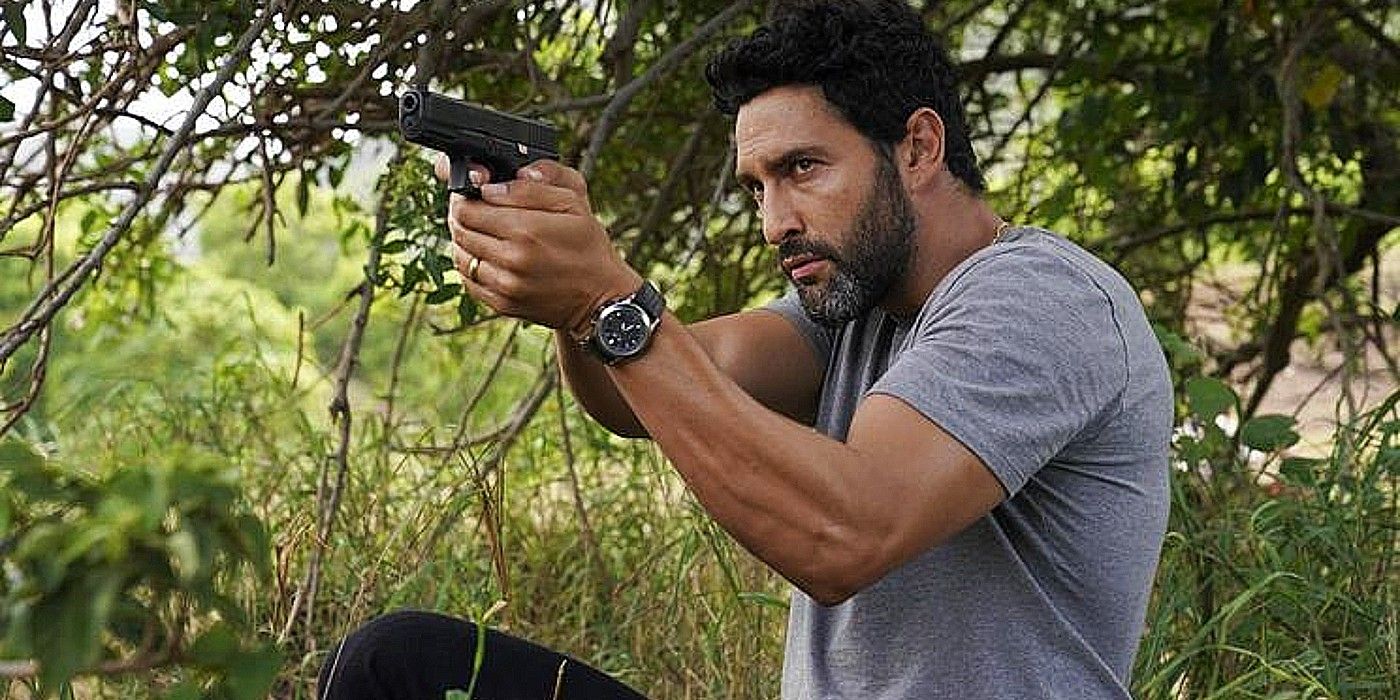 NCIS star Brian Dietzen reveals an upcoming crossover episode between NCIS and NCIS: Hawai'i. NCIS has been on since 2003 and is about to start its 20th season. It has since become a franchise, breeding multiple spinoff shows including NCIS: Los Angeles, NCIS: New Orleans, and most recently, NCIS: Hawai'i. NCIS: Hawai'i premiered last year, and was renewed for a second season.
Though it is a nascent spinoff of the popular crime series, NCIS: Hawai'i has already seen success within the franchise. Hawai'i already crossed over with NCIS for season 1, episode 18, "T'N'T" of its run. In that episode, NCIS team members Nick Torres (Wilmer Valderrama) and Jessica Knight (Katrina Law) joined the NCIS: Hawai'i crew. In the episode, Torres and Knight arrive in Hawai'i after learning that a key witness from one of their former cases has shown up in Hawai'i with crucial evidence.
Related: NCIS Hawaii Already Has A Big Difference From Other Spinoffs
Now, NCIS: Hawai'i and NCIS will crossover again, according to an Instagram post from Dietzen. Alongside pictures of members of both casts, Dietzen revealed that the season premieres of both series will be "crossing over in some fun ways." Both seasons will premiere, in back-to-back episodes on September 19, 2022.
Click here to view the post on Instagram
The crossover episodes will be a fun way to start off the seasons of both shows. For die hard NCIS fans who may be just warming up to NCIS: Hawai'i. With only one season behind its belt, NCIS: Hawai'i has a lot of franchise praise and lore to live up to. By introducing the new season alongside the mothership show's characters, perhaps NCIS: Hawai'i can gain even more traction than the first season did. Fans who are following the main NCIS characters may be more likely to tune into a crossover episode than they would a standalone episode from NCIS: Hawai'i. If this episode is successful, that would bode well for the remainder of NCIS: Hawai'i season 2, as fans could get hooked on aspects of the spinoff if they are drawn in by the crossover.
Besides Dietzen's brief tease, little is known about the content or extent of the crossovers in the season premieres of NCIS and NCIS: Hawai'i, and there are a lot of routes it could go down. The crossovers could take the route that the previous one did and make characters from one show emerge in a one-off manner. Alternatively, however, the crossover could develop more firm relationships between the teams in each show, in which case it could then lay the groundwork for future crossovers within each season. Viewers will find out when they tune into CBS on September 19, 2022 for the premieres of NCIS and NCIS: Hawai'i.
More: Everything We Know About NCIS Season 20
Source: Brian Dietzen