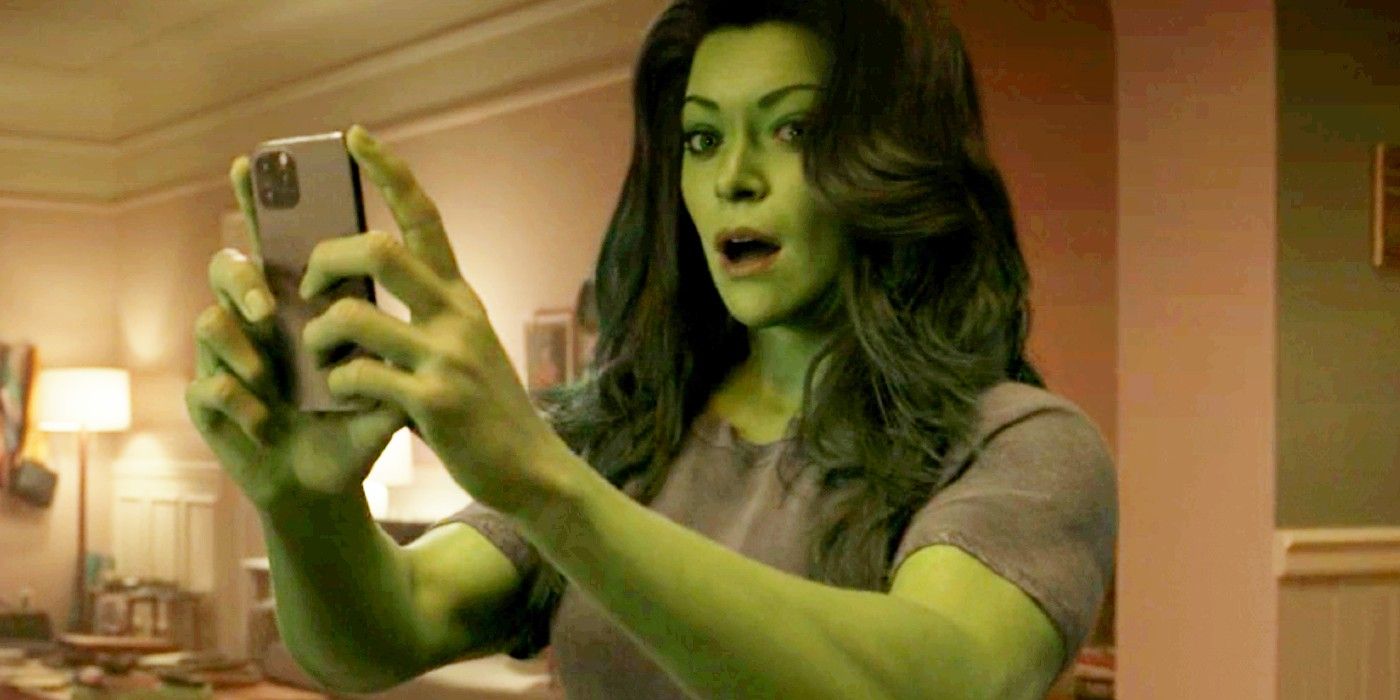 She-Hulk: Attorney At Law star Tatiana Maslany addresses the backlash to the Disney+ series' CGI and defends Marvel's visual effects artists. The upcoming Marvel Cinematic Universe show is created and written principally by Ricky and Morty's Jessica Gao with Marry Me's Kat Coiro leading the directing team. The show follows the Orphan Black star as Jennifer Walters, a lawyer specializing in cases involving superhumans who becomes the 6-foot-7-inch green superhero known as She-Hulk after accidentally cross-contaminating blood with her cousin, Bruce Banner (Mark Ruffalo).
With Maslany and Ruffalo leading the She-Hulk cast, the series also stars Jameela Jamil as the villain Titania, Ginger Gonzaga as Jennifer's best friend, Renée Elise Goldsberry as a fellow lawyer, Tim Roth as Emil Blonsky/Abomination, Benedict Wong as Wong, and Charlie Cox as Matt Murdock/Daredevil. The first She-Hulk trailer was met with a healthy amount of criticism for what many considered to be unconvincing CGI for its titular heroine, though subsequent trailers appeared to make slight improvements. Nevertheless, She-Hulk's CGI continues to be met with mixed results even as the series nears its premiere.
Related: She-Hulk's Bad CGI Reaction Has Gone Too Far
During a virtual panel for the TCA summer press tour (via Variety), She-Hulk's lead star, writer, and director all spoke out in defense of the Marvel show's CGI, which has been the subject of criticism. Maslany, Gao, and Coiro also defended Marvel's VFX artists themselves amid allegations of poor working conditions. Read what they said below:
Maslany: I feel incredibly, like, deferential to how talented these artists are and how quickly they have to work, obviously, like much quicker than probably should be given to them, in terms of like churning these things out. I do think that we have to like be super conscious of how the work conditions aren't always optimal and that they've made these amazing strides in this industry. I watch it and it doesn't look like a cutscene from a video game. I can see the character's thoughts. I feel very in awe of what they do.

Gao: It's terrible that a lot of artists feel rushed and feel that the the workload is too massive. I mean, I think everybody on this panel stands in solidarity with all workers and is very pro-good working conditions.

Coiro: We're not behind the scenes on these long nights and days. If they're feeling pressure we stand with them and we listen to them. I do think that has to do with our culture's belief in their ownership of women's bodies. There's a lot of talk about her body type. We based her a lot on Olympian athletes, not bodybuilders, but I think if we'd gone the other way, we would be facing the same critique. I think it's very hard to win when you make women's bodies.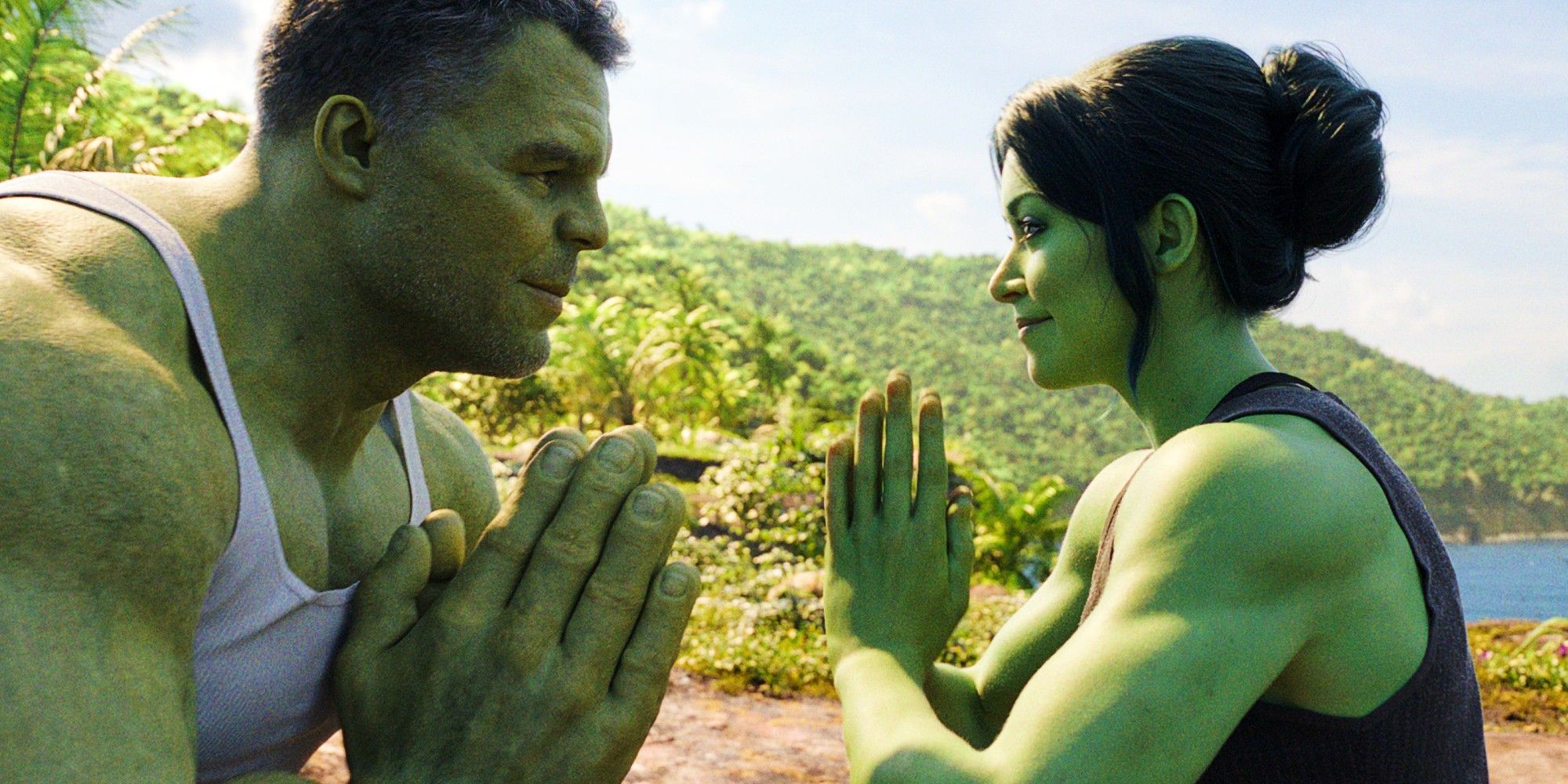 Maslany, Gao, and Coiro's comments come not only as She-Hulk is facing backlash for its questionable CGI, but during a time when multiple VFX artists are speaking out about poor working conditions on projects produced by Marvel Studios. Last month, former VFX artist Dhruv Govil opened up on Twitter and revealed that working on Marvel shows "is what pushed [him] to leave the VFX industry," alleging that he's witnessed "colleagues break down after being overworked." Govil is just one of many VFX artists who have recently spoken out about poor working conditions perpetuated by Marvel Studios
Visual effects artists are often the unsung heroes of Marvel's blockbuster movies and streaming shows on Disney+, so it's disheartening to hear these allegations from employees. However, it's also reassuring to see the face of She-Hulk, Maslany, along with the show's head writer and director, come out in defense of those who are often overlooked. This means that perhaps something might be done about it. Once the working conditions are improved, this would likely in turn improve the quality of VFX work being produced. The full extent of She-Hulk's VFX work will be revealed when the series premieres in a couple weeks, and then audiences can form their complete opinions.
Next: Why She-Hulk's CGI Looks So Bad
She-Hulk: Attorney at Law premieres Thursday, August 18 on Disney+.
Source: Variety