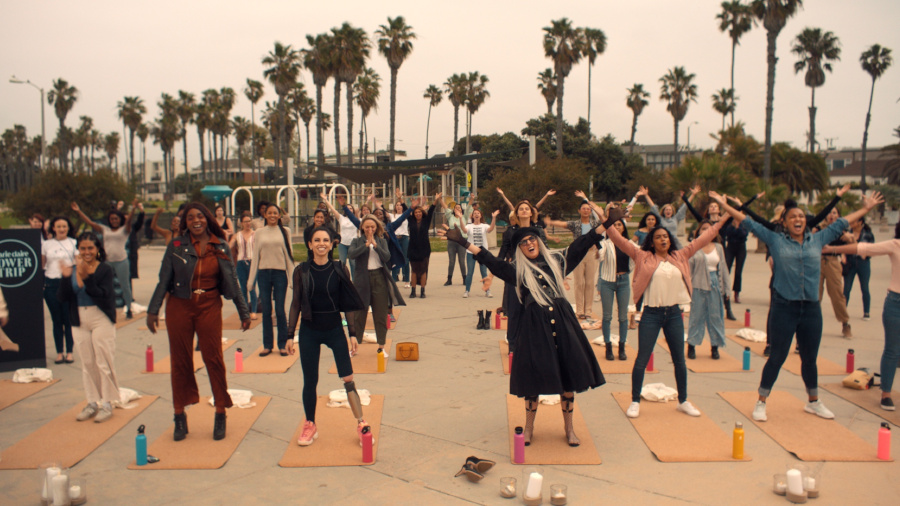 All her life, 30-year-old Mack (Elizabeth Lail) has felt that a 70-year-old soul is somehow trapped inside her perpetually frustrated body. In the delightful comedy Mack & Rita, her soul is magically unleashed as "Aunt Rita" (Diane Keaton), which allows Rita to come fully into her own, freed from other people's expectations. Soaring to new heights with the help of her best friend Carla (Taylour Paige), she also begins a tentative romance with dashing dog-sitter Jack (Dustin Milligan).
Oscar®-winner Diane Keaton is showcased in our exclusive clip. Amidst a group of highly-fit, much younger women, "Aunt Rita" does her very best to perform all the exercise movements that are called for, to varying results, most just ridiculously funny. By the end of the clip, she is able to give a definitive answer to the eternal question: Should all bodies do Pilates?
Watch the hilarious clip below, then get tickets to enjoy Mack & Rita with your family and friends of all ages. The sparkling comedy opens August 12 in theaters nationwide.
[embedded content]