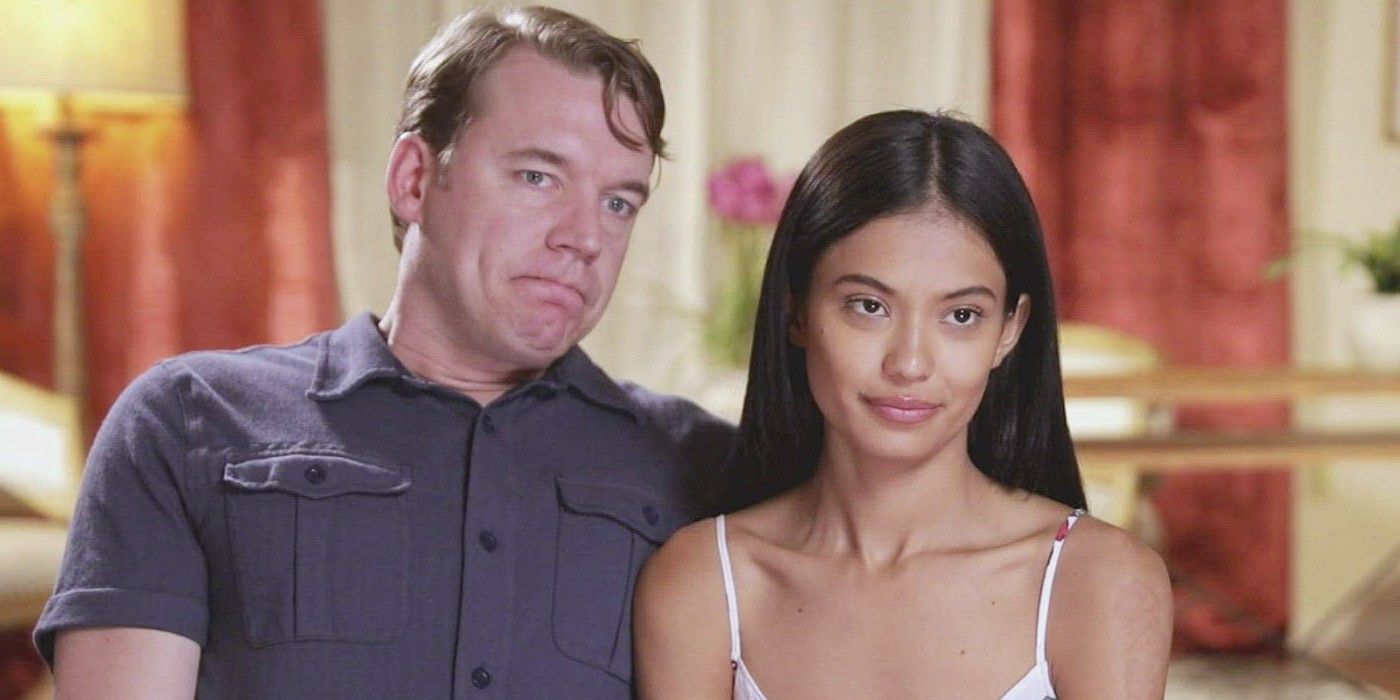 Former 90 Day Fiancé couple Michael Jessen and Juliana Custodio had a shocking and messy split late last year that resulted in Michael and Juliana now living drastically different lives. Many 90 Day Fiancé fans were shocked when messy details about the season 7 couple emerged during their hostile divorce that resulted in Juliana quickly leaving the country and spilling details about her nightmarish time with Michael and his ex-wife Sarah Naso. Now, both Michael and Juliana have moved on from their failed marriage.
Michael and Juliana first presented an image of a thriving blended family. Juliana won over Sarah's support and integrated perfectly into Michael's life with his two children. However, their marriage dissolved during the pandemic. While Michael tried to call out Juliana for alleged infidelity, Juliana clapped back and declared that she became the sole provider for Michael, Sarah, their children, and Sarah's husband Sean Naso. While Michael even alleged that Juliana and Sean had kissed, Juliana slammed Michael for making her the family maid and insisted that she hadn't been unfaithful. Juliana then left the country after they broke up.
Related: 90 Day Fiancé: Cast Members Who Work In Medical Fields
Juliana rebounded from her 90 Day Fiancé husband Michael in record time. The Brazilian international model ended up immediately in a relationship with German man Ben Obscura. Juliana and Ben quickly revealed that Juliana was pregnant. This led to the duo becoming engaged although they appear to have had a brief break-up during her pregnancy. Juliana denied overlap between her marriage to Michael and her relationship with Ben. She gave birth to her first child, Benjamin James Louis, on July 19. The model then revealed that she has already shed 20 pounds to be back in modeling form. Juliana and Ben appear thrilled to be parents and also are happy to be together. The duo is currently based out of Hamburg, Germany, with their baby boy.
While Juliana took no time in leaving the country and declaring her freedom from Michael and his family, Michael appeared more bitter about their break-up. Many 90 Day Fiancé fans interpreted his posts about their divorce to be passive-aggressive. However, Michael does appear to have finally moved on. Fans discovered that Michael is back on dating websites and seemingly looking for love after his split. He also credited his children, Max and Cece, with helping him grow as a person. Michael seems to be leaning heavily into self-improvement and is less focused on broadcasting his life to online followers. In contrast, Juliana has been eager to share every step of her pregnancy and already revealed her baby's face even though she previously stated that she would keep it private.
Overall, both Michael and Juliana appear to have healed from their failed 90 Day Fiancé marriage. Juliana moved on quickly and expressed her joy to be out of what she described to be a hellish marriage. She now has a partner and a child and is a working model. While Michael lives a quiet life, he appears to be making great strides to find happiness and inner peace. Meanwhile, he has his beloved children to spend time with. Both Michael and Juliana appear to have won in their 90 Day Fiancé divorce.
Next: Which 90 Day Fiancé: Before The 90 Days Couples Are Separated In 2022