The OnePlus 10T offers a flagship experience at a reasonable price but is it worth buying over the OnePlus 10 Pro which recently got its own permanent price cut? The OnePlus 10 series includes the OnePlus 10 Pro which is available globally, the India-exclusive OnePlus 10R, and the newly launched OnePlus 10T.
OnePlus has adopted the strategy of selling specific smartphones in select markets, and there are even times when a certain phone is sold under different names in different regions. As an example, the OnePlus 10R is sold in China as the OnePlus Ace. Likewise, the new OnePlus 10T will be sold in China as the OnePlus Ace Pro.
RELATED: OxygenOS 13: What's New & Which Devices Will Receive The Update?
The OnePlus 10T borrows its look from the OnePlus 10 Pro but there are a handful of differences. Unlike the pro model which has a curved display with a punch-hole at the top-left corner, a metal frame, and Gorilla Glass Victus protection on the front, the 10T has a flat display with a centered punch-hole, a plastic frame, and Gorilla Glass 5. While it also has an IP54 rating, the OnePlus 10T is missing the Alert Slider. The OnePlus 10 Pro not only has the famous OnePlus switch but the T-Mobile version has IP68 dust and water resistance rating. The OnePlus 10T is available in Jade Green and Moonstone Black while the OnePlus 10 Pro can be purchased in Emerald Forest and Volcanic Black.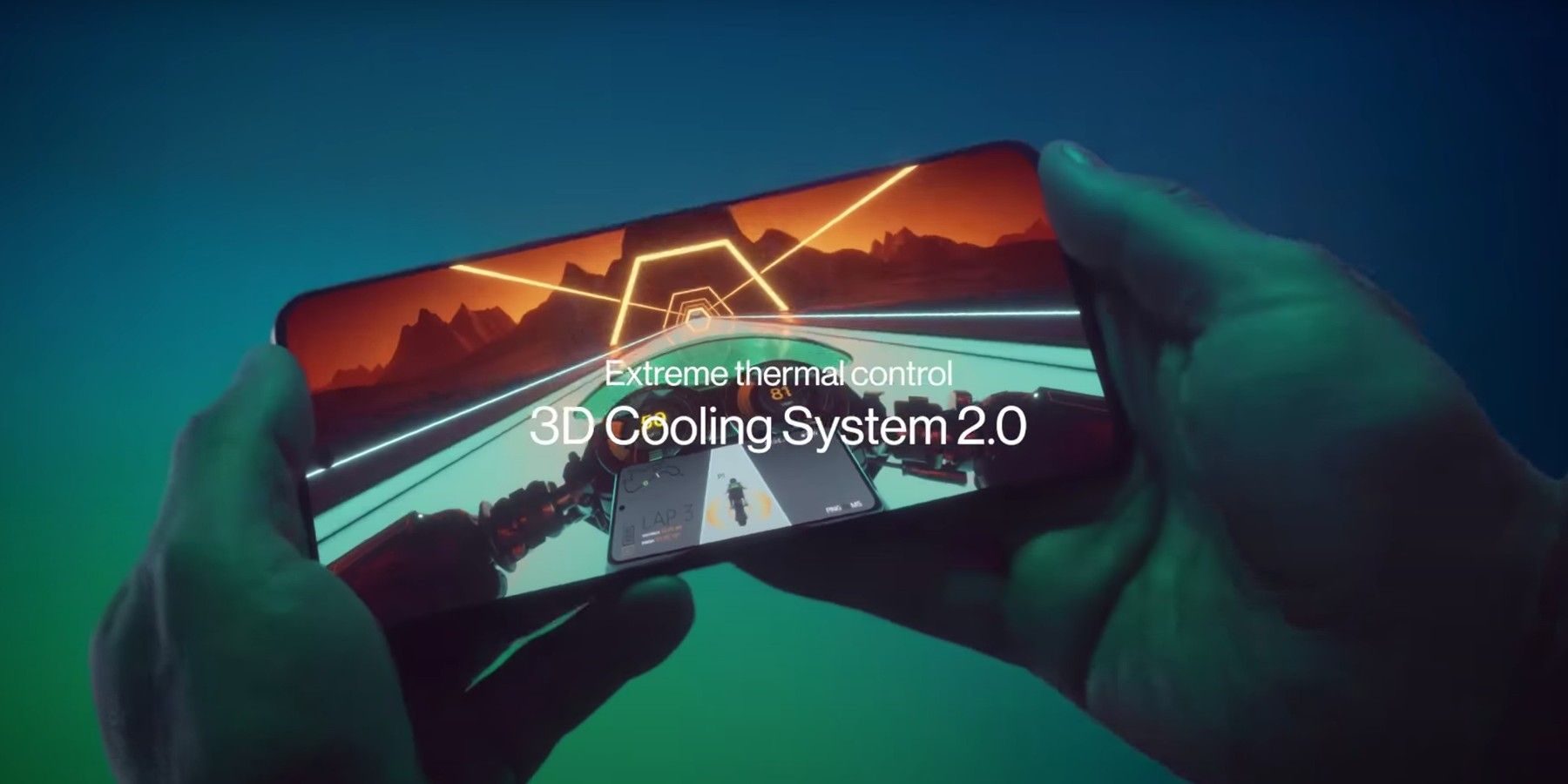 The OnePlus 10T and OnePlus 10 Pro both have a 6.7-inch screen, albeit very different ones. Apart from being flat, the OnePlus 10T's screen has an FHD+ resolution and a refresh rate that only varies between 60Hz, 90Hz, and 120Hz. The OnePlus 10 Pro has a QHD+ resolution and an LTPO2 panel which allows its 120Hz refresh rate to drop as low as 1Hz to conserve battery. In terms of performance, the OnePlus 10T's Snapdragon 8+ Gen 1 is superior. It is also paired with up to 16GB of RAM and 256GB of storage. Although the OnePlus 10 Pro's storage also goes up to 256GB, it houses the slightly less-powerful Snapdragon 8 Gen 1 and the RAM maxes out at 12GB. Neither phone has a microSD card slot so there is no way to add more storage.
The two OnePlus 10 phones also feature a triple-camera array but of varying configurations. On the 10T, the primary camera is a 50MP Sony IMX766 with OIS, and it is paired with an 8MP ultrawide angle camera and a not-so-useful 2MP macro camera. The 10 Pro packs a more impressive setup with a customized 48MP Sony IMX789 main camera with OIS, an 8MP telephoto camera with OIS and 3.3x optical zoom, and a 50MP ultrawide angle camera with a 150-degree field of view. OnePlus has also collaborated with Hasselblad and users will find a Hasselblad Pro mode that allows the phone to capture 12-bit RAW on all three cameras, along with a couple of color filters. On the front, the OnePlus 10 Pro has a 32MP camera while the OnePlus 10T relies on a 16MP camera.
Both phones also have stereo speakers, an in-display fingerprint scanner, Face Unlock, Wi-Fi 6, and NFC. The OnePlus 10 Pro has Bluetooth 5.2 while the 10T's newer chip brings Bluetooth 5.3. In the US, the two phones have a single SIM slot. OnePlus is yet to launch a phone with eSIM support which puts it behind the likes of Samsung, Apple, and Google. In terms of battery, the OnePlus 10 Pro has a 5000mAh capacity battery and offers 65W fast charging support in the US. It also provides an option to charge wirelessly at up to 50W. Owners of the OnePlus Buds Pro can can set their earbuds on the back of the phone and they will charge, thanks to reverse wireless charging support. The OnePlus 10T is loaded with a 4800mAh battery, and while it does lack wireless charging, it makes up for it with 125W fast wired charging (150W for the international variant). Owners will be able to charge the phone from empty to full in 20 minutes! The two phones run OxygenOS 12 based on Android 12 and will receive three years of OS upgrades and four years of security updates.
At a starting price of $649, the OnePlus 10T is a great device for those who favor performance (gamers) and want to be able to charge their phone as quickly as possible. For example, the OnePlus 1o Pro's processor is slightly less powerful and the cooling system isn't as good, so while it will handle any game thrown at it, owners may have to drop it in the middle of a gaming session to let it cool off. However, the OnePlus 10T's cameras are not the best nor do they measure up to that of its sibling. At $799, the OnePlus 10 Pro costs a bit more than the OnePlus 10T, but justifies that price with a high-end display, flagship-grade cameras, a greater battery capacity, and superfast wireless charging.
NEXT: T-Mobile REVVL 6 Vs OnePlus Nord N20 5G: Which Is Worth Buying?
Source: OnePlus 10T, OnePlus 10 Pro