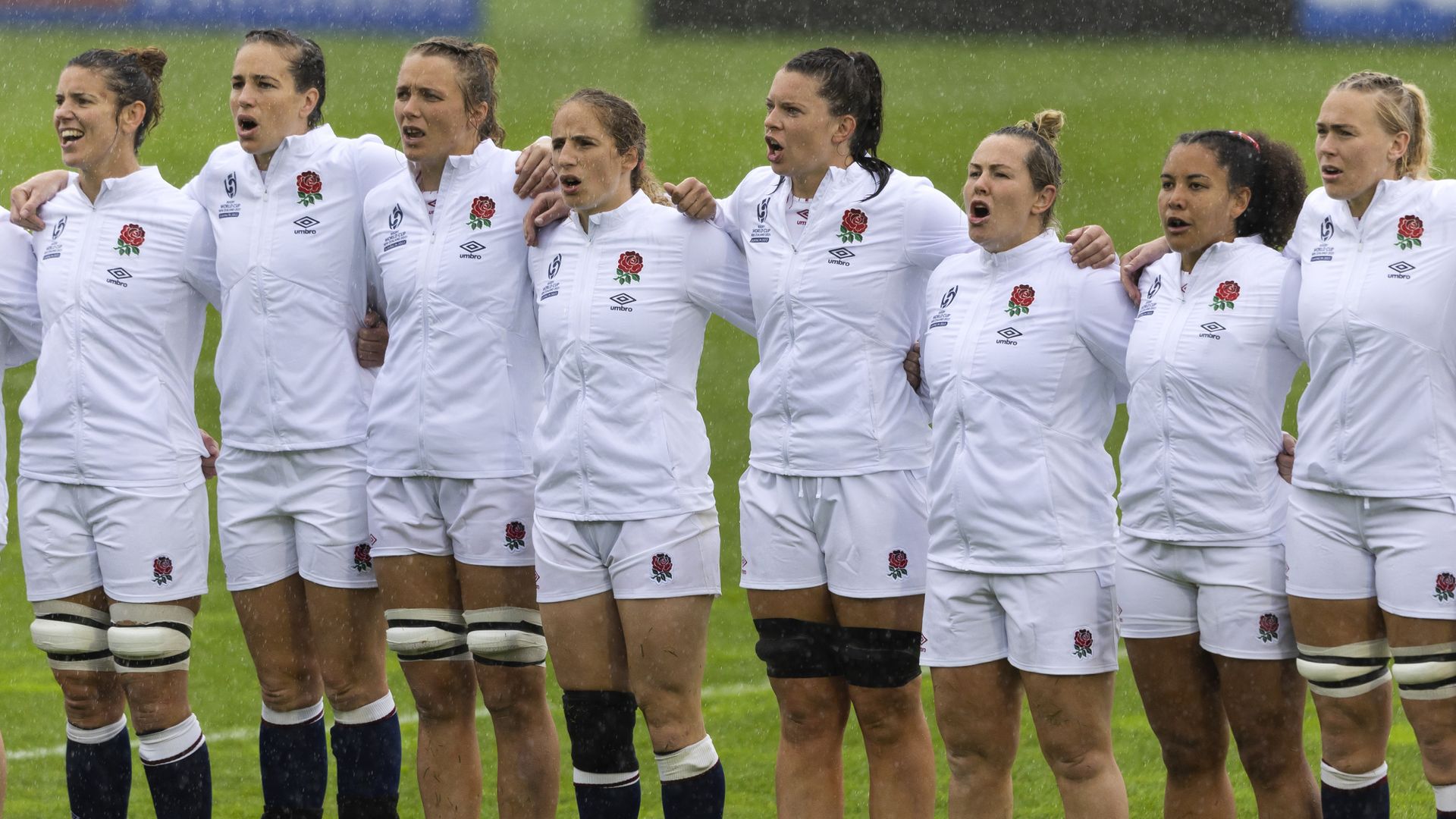 Ahead of the Red Roses' Rugby World Cup final vs New Zealand, we take a closer look at some of the stars that will be guiding England as they look to secure a victory; England take on New Zealand in the Rugby World Cup Final on Saturday at 6.30am
By Megan Wellens
Last Updated: 11/11/22 3:16pm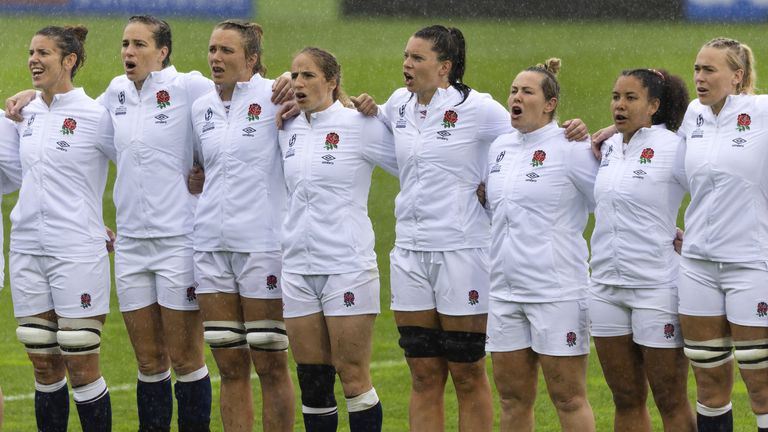 Ahead of England's huge Rugby World Cup final against New Zealand, we take a closer look at some of the stars on show….
Marlie Packer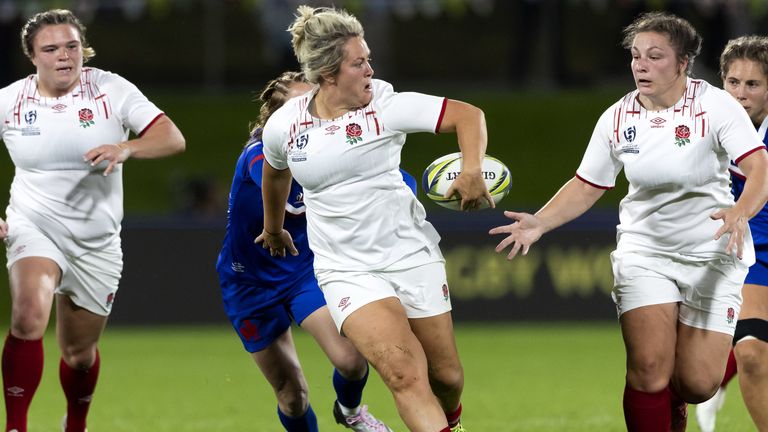 The unstoppable force in the England side, flanker Marlie Packer knows how to win on the biggest stage.
Having won the Rugby World Cup in 2014, she will bring some pivotal experience to her side as she continues to lead from the front, and you will see her working out the back of England's signature driving maul to get over the try line.
England's forward pack is intimidating and she is the anchoring force, standing up tall in defence but also getting her name on the scoresheet.
With a hat-trick against Australia in the quarter-final plus two more against Canada, Packer knows her way over the whitewash, and she will be a threat New Zealand have to shut down if they want to keep England quiet.
What to expect: Big hits, strong running and a never say die attitude.
Emily Scarratt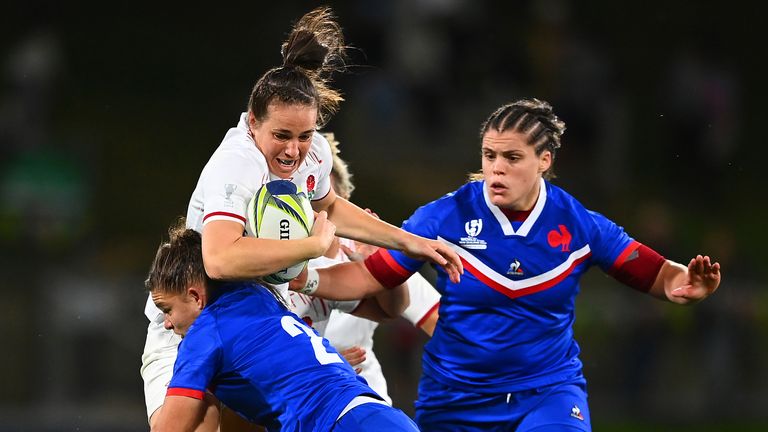 If there is one player that needs no introduction, it is Emily Scarratt MBE.
As a key figure in the Red Roses side for over 10 years, Scarratt will also be one of the more experienced cogs her team can turn to under the huge pressure of a Rugby World Cup Final and in that centre position, there is no one you would trust more.
The vice-captain and record-points scorer has the pace and power to overcome even the toughest of defensive lines and she will be a constant threatening presence in England's back line.
In England's nail-biting semi-final encounter with Canada, instead of opting for their trusty line-out, the Red Roses relied on Scarratt's kicking game to give them the breathing space they needed and two penalties either side of the break gave England a crucial six-point cushion.
With a grudge match against the Black Ferns ahead, it is most likely Scarratt will be turned to once again to provide some all-important points.
What to expect: Pace, power and a calmness under pressure.
Zoe Harrison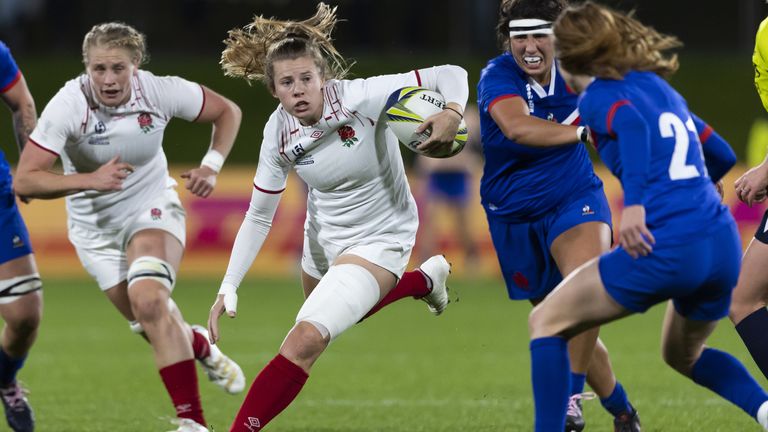 As in any rugby side, a strong kicking game is essential and for the Red Roses, that comes through Zoe Harrison.
Although it is a first World Cup experience for the fly-half, Harrison has been praised for her calm and cool head and she will thrive in guiding the team around the pitch and claiming key territory.
Harrison has been key for gaining vital metres for the forwards in this Red Roses side to work from and she will be wrestling to control the game again on Saturday.
What to expect: Strong leadership, precision kicking and an eye for the smallest of chances.
Leanne Infante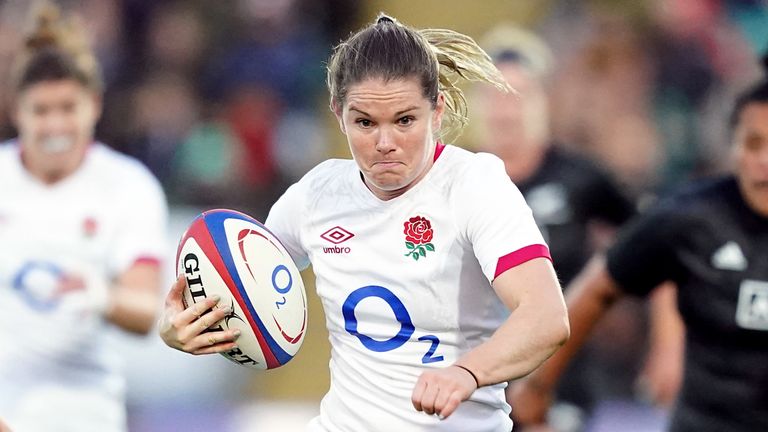 Whilst England have worked the majority of their scoring power through their forwards, Leanne Infante has provided the quick ball to make those moments happen.
The Red Roses scrum-half has been around the England set-up for a long time and her movement of the ball will be integral to England countering the narrow defensive line the Black Ferns operate with.
What to expect: Skilful ball-handling, an eye for a break and some nippy pace.
Abbie Ward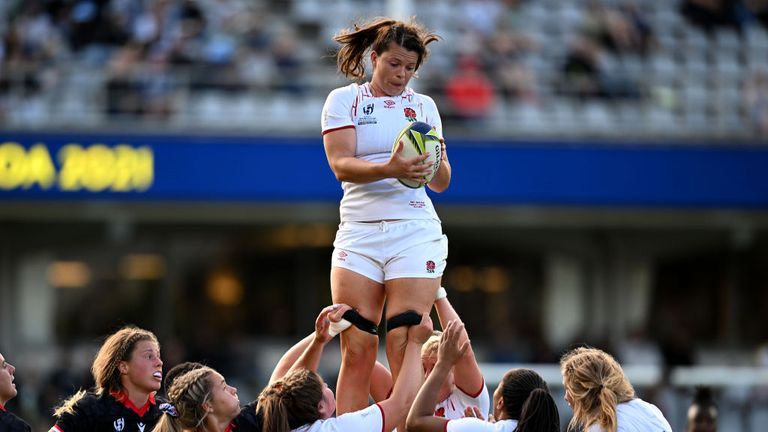 Abbie Ward and her leadership at the line-outs has arguably been the most important asset to England at this year's Rugby World Cup.
With the majority of the Red Roses tries coming off the back of line-out calls, Ward will be key in tactically assessing how the Black Ferns will counter and setting up England to get over the try line with one of their signature calls.
What to expect: Line-outs, line-outs and more line-outs.